We were not in short supply of Christmas celebrations at all this year. Both Cory's parents and my parents are divorced so that leads to lots and lots of places to go and lots and lots of fun to be had! We made the almost four hour treck to La Crosse, WI to visit Cory's family for just shy of a week and then celebrated with my family when we returned home.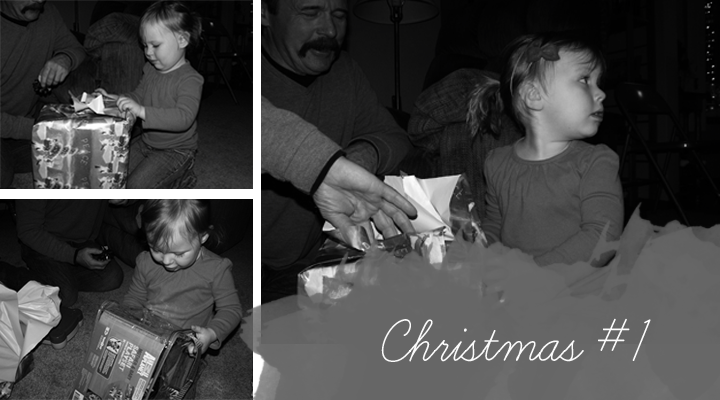 We spent Christmas Eve at Cory's grandparents house. There's always plenty of bloody mary's to be made, lots of presents to be opened, and a house full of laughter. Alea was so excited to open a bag full of safari animals, a matching game, an adorable outfit, and Dora bath stuff!
Christmas morning we woke up at Cory's dad's house to santa's arrival with lots of presents under the Christmas tree. It turns out Alea was good after all! She got a Little People Disney Princess Castle with a set of princesses to go with it, the movie Brave, and lots more!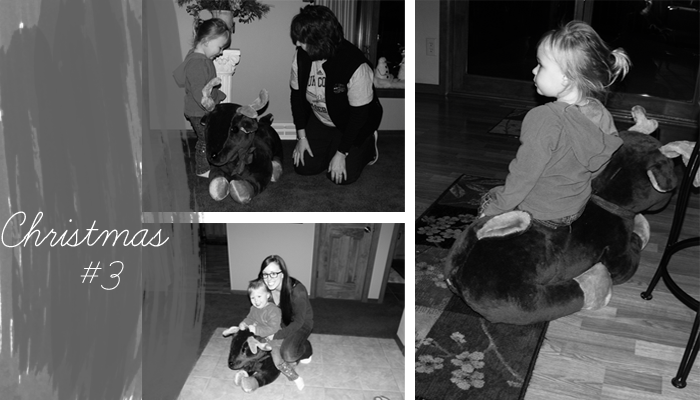 The night of Christmas we headed over to Cory's aunts house for au devoirs. Alea was lucky enough to receive a HUGE reindeer from aunt and uncle, Lois & Tom, and it's become one of her favorites! She drags it from room to room with her to watch TV or play with toys. It's so cute!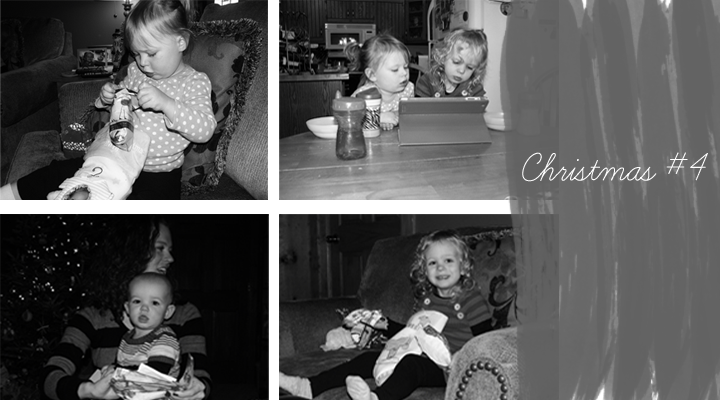 A couple days later we spent celebrated with Cory's mom's side of the family and Alea got to spend lots of time playing with her cousins. I always love seeing her interact with them, since they're all so close in age! Alea opened lots of art supplies, play-doh and some adorable clothes! I can't wait to put those art supplies to good use over my winter break with lots & lots of crafting with Miss Alea!
The day after we got home from La Crosse, we celebrate Christmas with my mom & dad. We had them over for white chicken chili & corn bread. I mentioned in this post last year, that my parents are divorced. It always stings the most around the holiday season, but I'm so grateful that they're both willing to put that all aside and celebrate Christmas with us together. It makes it so much easier on us & I know it will mean a lot to Alea, too, as she grows up.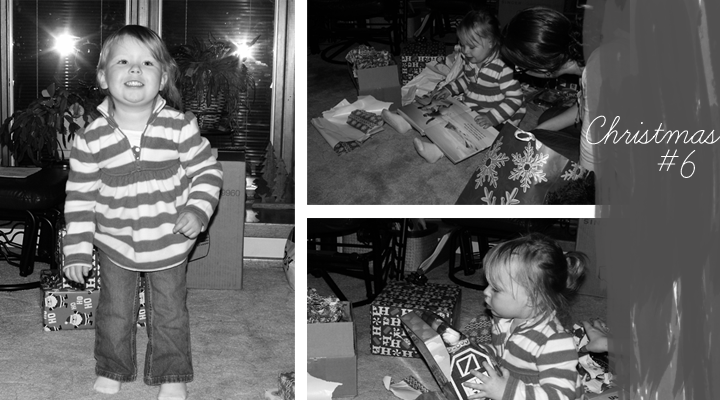 Our very last Christmas celebration was spent with my grandparents on New Years Eve. We went out to dinner and then back to their house to open presents. Since we missed the usual Christmas at their house on Christmas morning, my aunts and uncles had left presents for us to open as well. Alea walked away with Uno Moo, a dream light, more Thomas trains for her collection, and so much more!
I hope you all had a wonderful Christmas as well!
this month's featured ad: