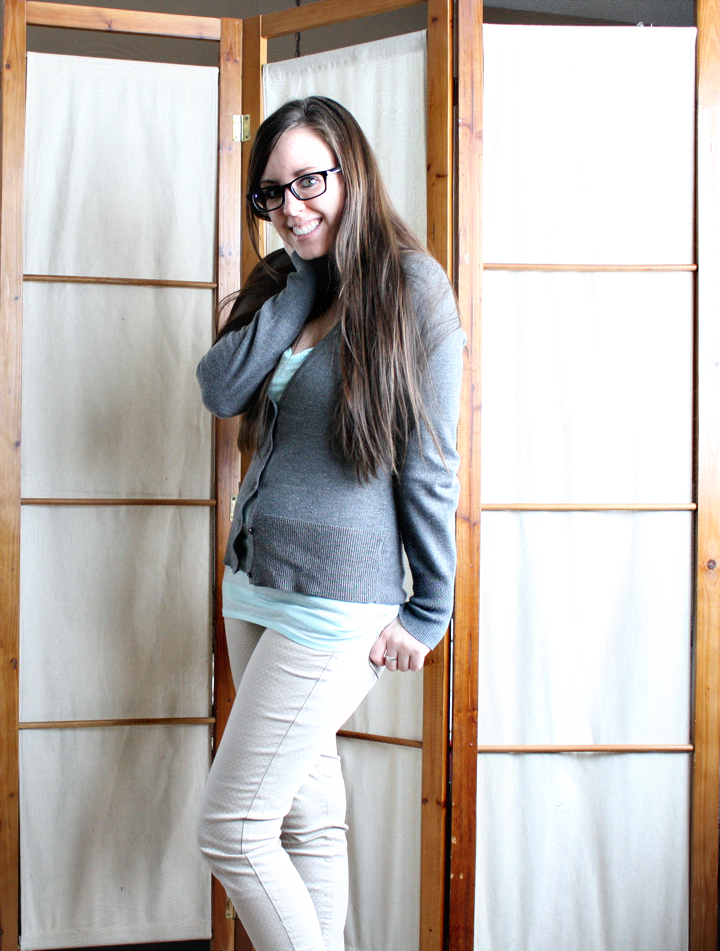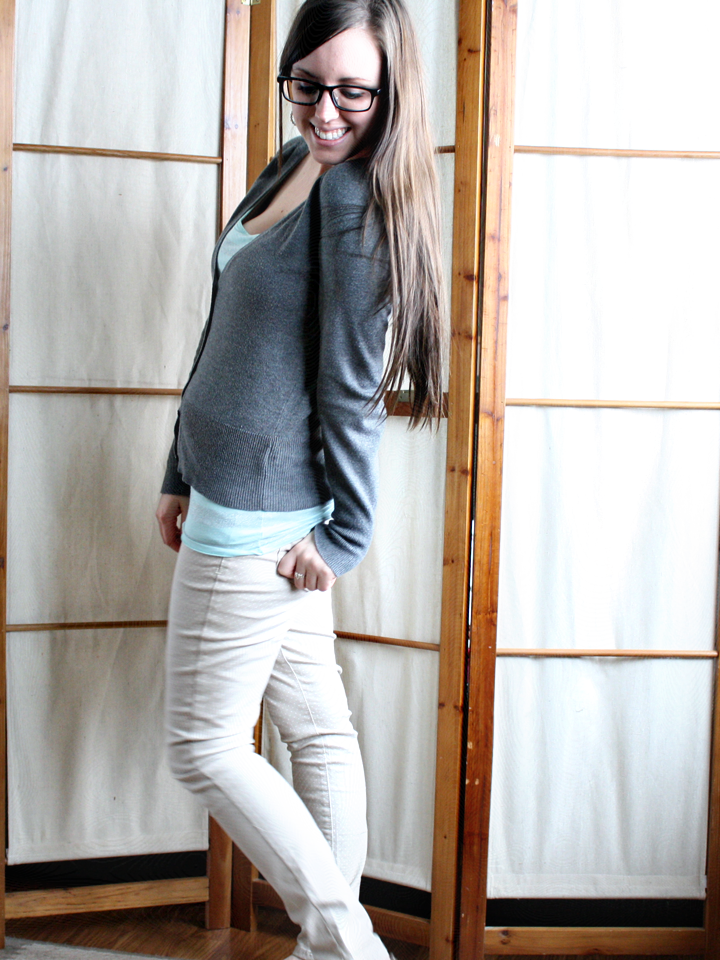 cardigan: target//cami: target//glasses: c/o firmoo//polka-dot skinnies: old navy//flats: target
I'm really loving that the new "trend" these days is to mix different patterns to create a new & unique, but still cohesive outfit. Today I decided to give that a try (hence the late post) and I kind of
loved
it! I'm not really one for bright and bold colors and I think that worked in my favor with this outfit. Using more muted colors I was able to still mix patterns and not technically "match," but still put together a great outfit. The stripes on the tank top are nice & subtle as well as the polka dots on the pants. The leopard flats are about as bold as this mama gets!
And those pretty polka dot skinnies? All their Rock Star jeans are on sale right now & I got TWO pairs (I'll show you the second pair next week) for $11. Not even kidding you. I about peed my pants. Especially considering they're normally $34.50 for ONE pair! Besides Miss Alea & coffee, there's nothing I love more than getting a great deal– especially on something I've had my eye on for so long!
What do you think about mixing patterns? Love it? Hate it? Have you tried it yet?
linking up with the pleated poppy
Click below to visit this month's featured sponsor: