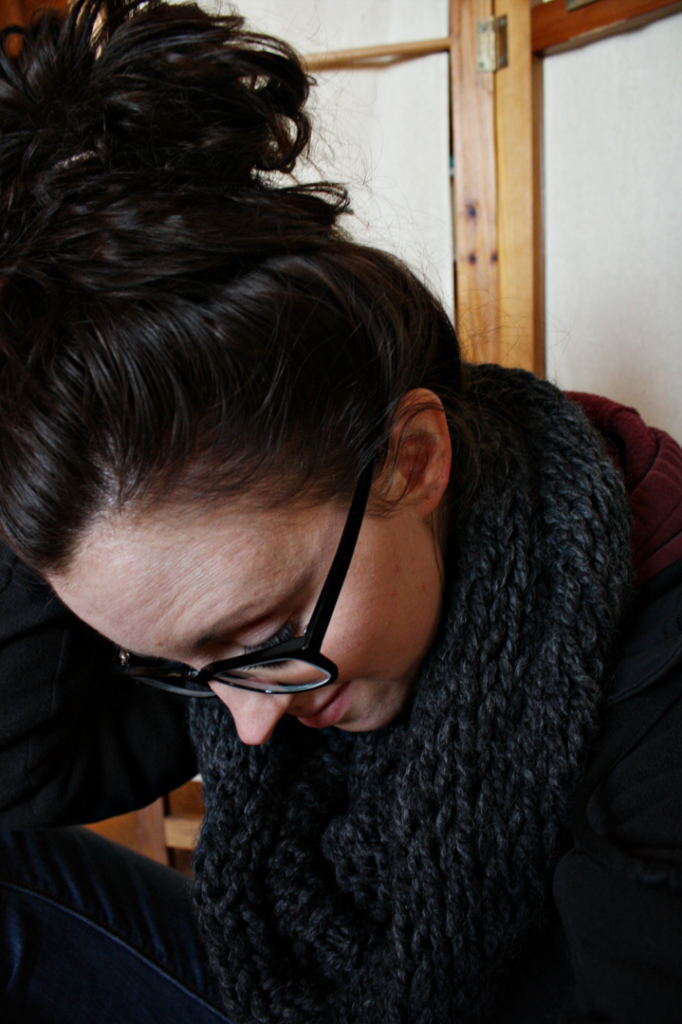 Sometimes (okay a lot of times) I don't put any thought into my outfit. Sometimes I just wear a sweatshirt or whatever's handiest in the morning before I have to head out for class. I'm a big believer in comfort before basically anything. I'm the kind of girl that throws on a pair of sweats within 5 minutes of walking through the front door. I would rather be curled up in my PJs at home with my family than all dressed up at a party. So that's what you're getting today. You're getting me– on most days– in my messiest messy bun, very little make-up, a pair of comfy jeans, a sweatshirt, a fleece & a cowl. You're getting the me that doesn't feel like I need to impress anyone. The people that matter are already impressed, right?
Don't get me wrong. I'm loving these outfit posts I've been doing lately. They've encouraged me to step out of my comfort zone, try new things, and help find my confidence. But sometimes, I just don't have the energy to get all dressed up and put on a big smile for the camera! Sometimes I'm just tired, but that's okay. Right? We all have our days!
still linking up with the pleated poppy.
———————————————————————————————————————————————————
Click below to visit this month's featured sponsor: