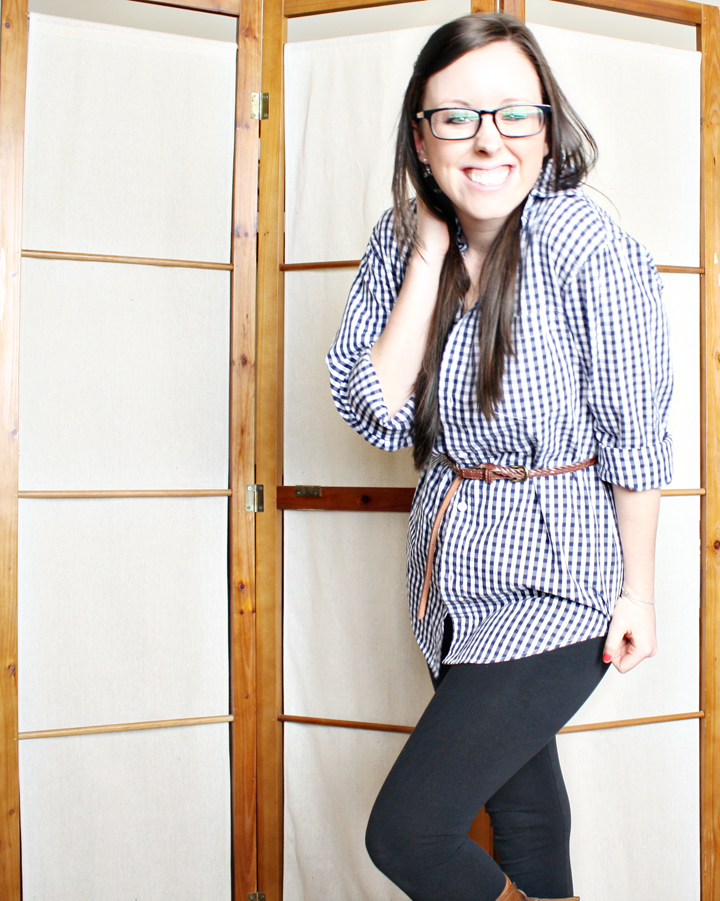 Sometimes we take ourselves too seriously, especially us "fashion bloggers." Which by the way, I don't consider myself one. I dig through my closet, throw on some clothes and take ridiculous pictures of myself in my living room. That totally doesn't count as a "fashion blogger," right? But back to the matter at hand. Life is too short to be too serious and I forget this… a lot. I get wrapped up in the lists and the organization and the planning and forget to just let my hair down and have fun. I forget how important it is to take life for every thing it's worth and live each day like it's my last. I forget that each and every moment with my growing little girl is a blessing and shouldn't be taken for granted. I forget to smile and laugh and sometimes I let the stresses of life bring me down.
So this is my little reminder, my little yellow post it note on your computer, for each and everyone of you. Don't forget to smile big, laugh till you pee your pants and kiss everyone that you love today. Okay?
linking up with the pleated poppy.
Click below to visit this month's featured sponsor: