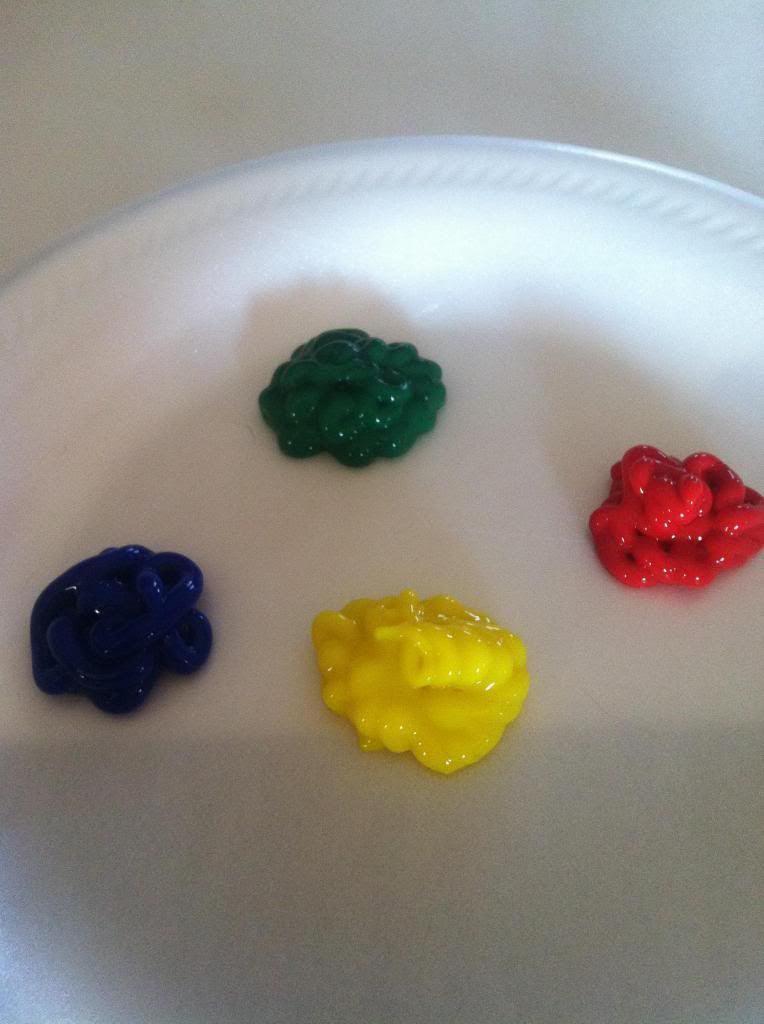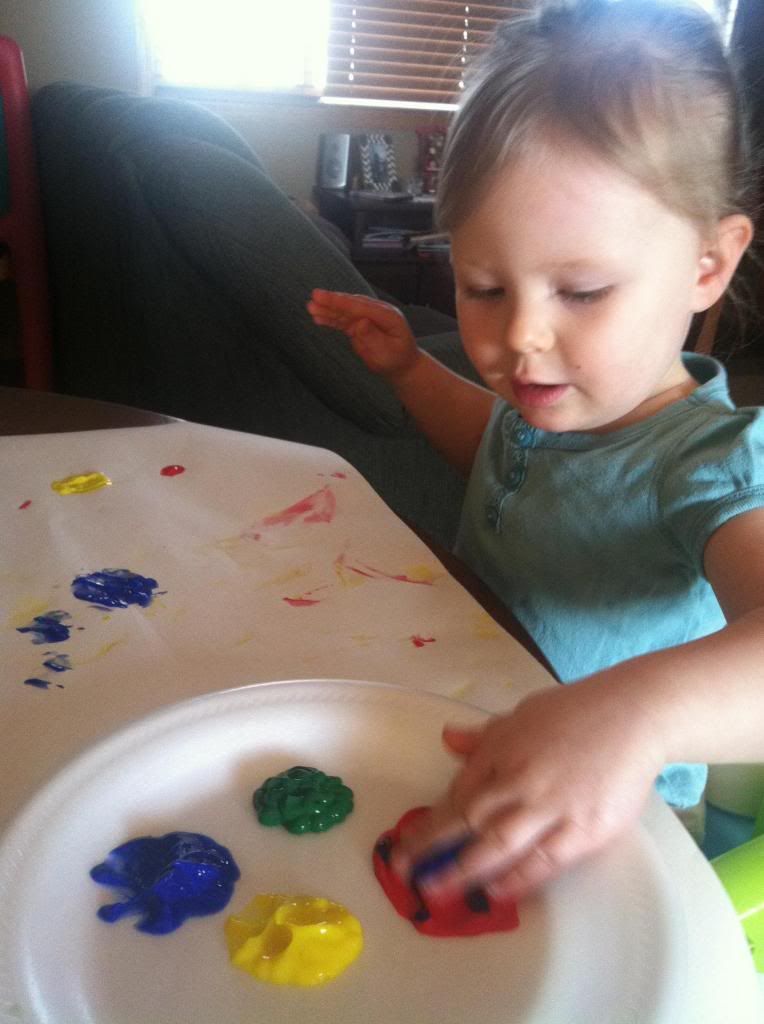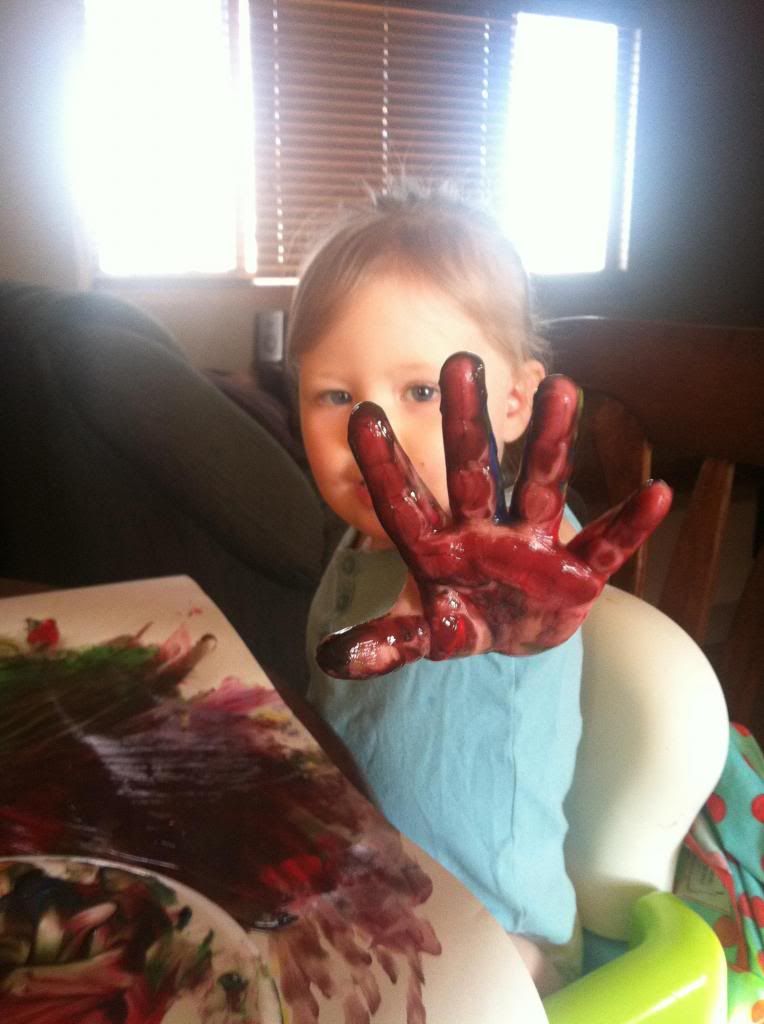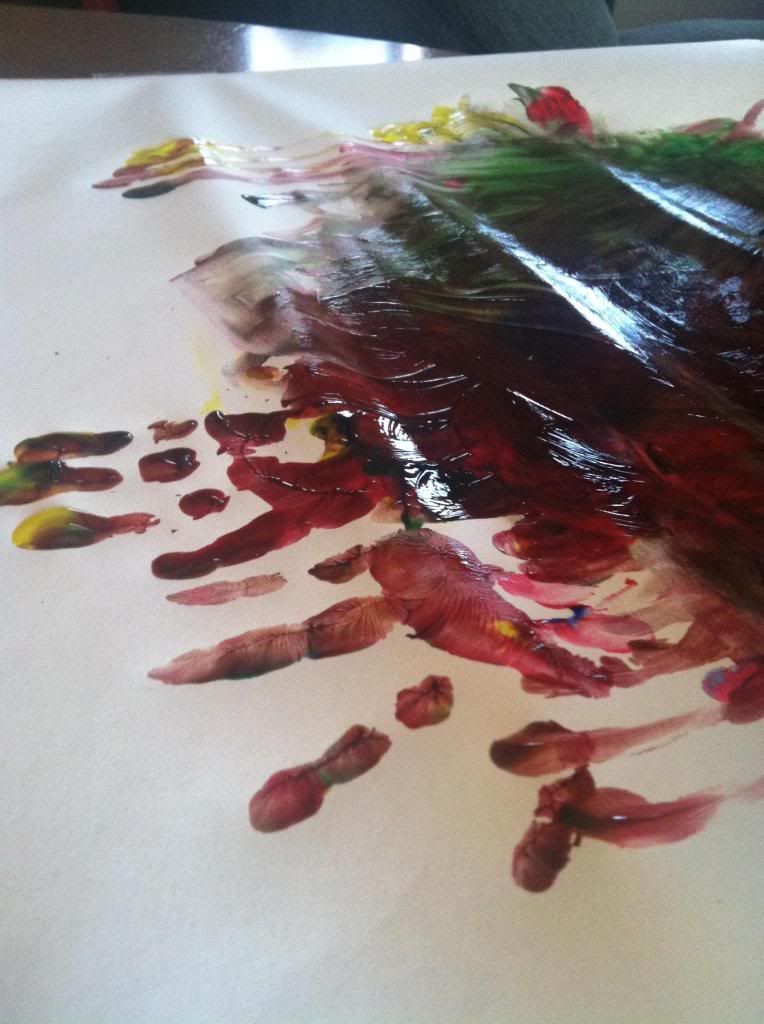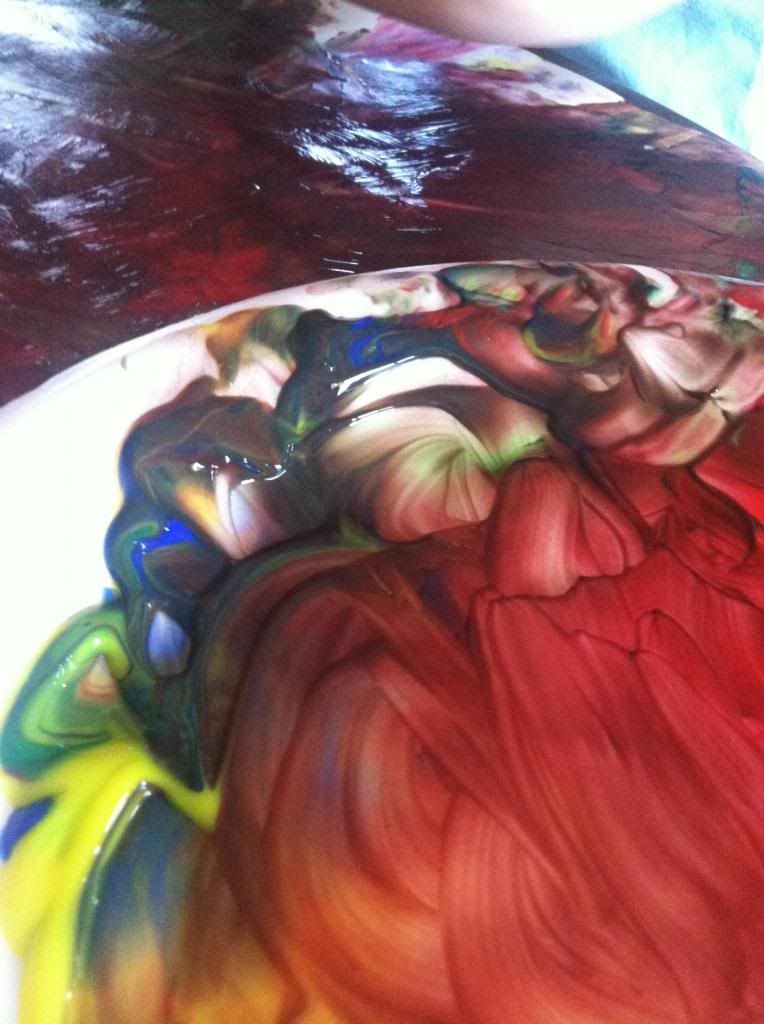 I'm not a fan of mess. There, I said it. It makes me anxious & I despise scrubbing stains out of clothes. But I try not to let that stop me from letting Alea get messy & letting her explore the fun in the world around her. And that includes finger paint. Oh gloriously messy finger paint. Is there anything that's messier? I think not. She approached it very cautiously (even though this was not her first encounter) but after glancing up at me and seeking my look of approval she dove right in. And instead of being disgusted with the gooey paint between her pudgy little fingers, she was entranced and refused to stop painting. (Until I bribed her with bath time!)
All that to say, that I want Alea to enjoy the "mess" in life. I want her to know that life is messy and sometimes things aren't everything you expected or wanted them to be, but I want her to learn how to embrace that. It's something I'm trying to teach myself everyday!
What little lessons do you try and teach your little one(s)?
Click below to visit this month's featured sponsor: