I'm conveniently writing this post for a day when I know it's going to be a day full of snow here in the (very, very) frozen tundra of Minnesota. We're supposed to get hit, yet again, by a good ol' snow storm. Cory already prophylactically took the day off of work. Which is totally & completely fine with me. I always worry so much when he has to do the 45min or so drive to and from work in less than ideal weather. Us women are just programmed to be worry-warts, aren't we?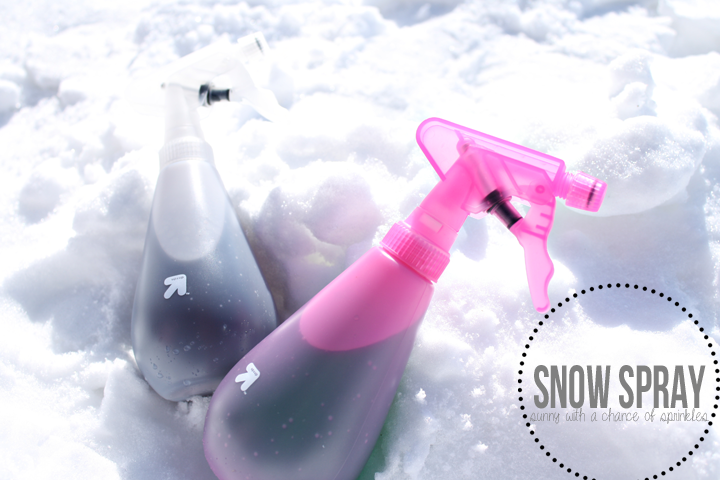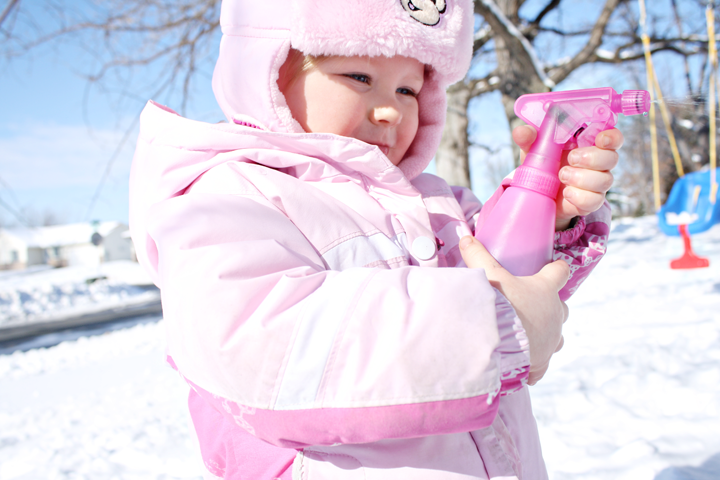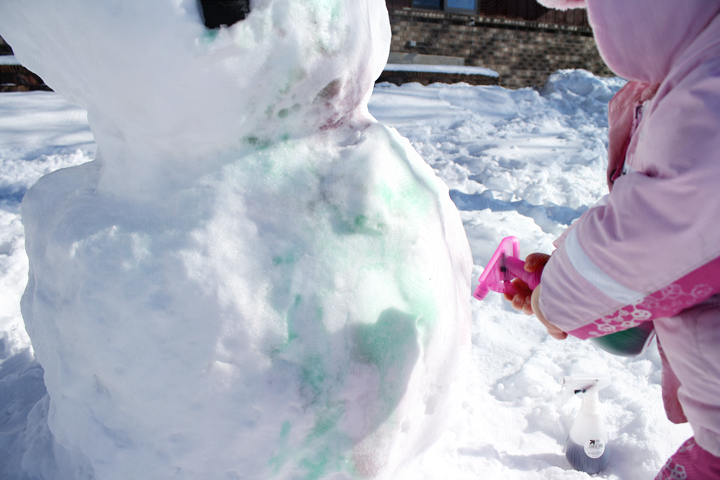 Alea had a great time spraying her snowman she built with Cory a few days earlier. She giggled her sweet little giggle every time she pulled the handle of the spray bottle and color showed up on her snowman– she thought that was pretty neat! And this mama? I absolutely loved hearing that sweet little giggle. It's spending moments like this with her that makes me so happy to be her mama. We had such a great time outside that we almost forgot how cold it was!
All you need for this activity is a couple spray bottles (ours are from Target for $0.99 each) and food coloring. An activity that's easy, inexpensive and fun? It is possible!
And just for good measure– How stinking cute is Alea? I mean, seriously. How did I get so lucky to have such a beautiful little girl.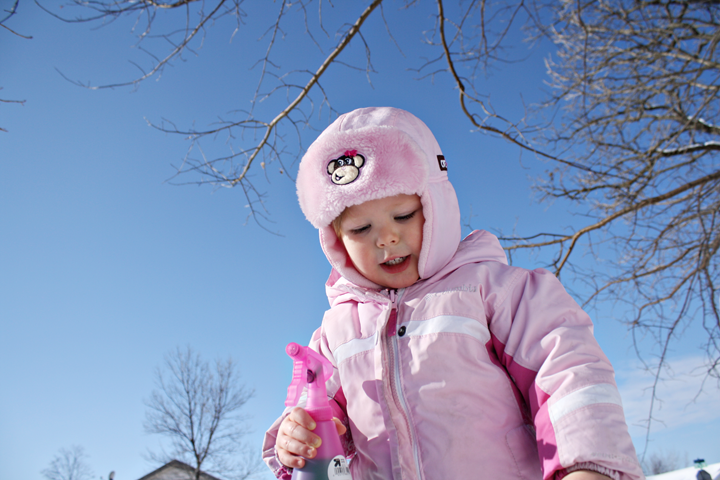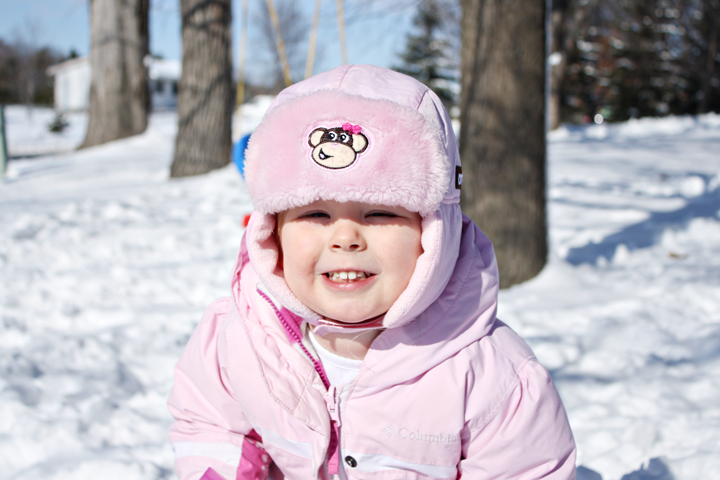 What's your favorite outdoor activity to do with your little one in the winter?
Linked up with Happy-Go-Lucky!
Click below to visit this month's featured sponsor: