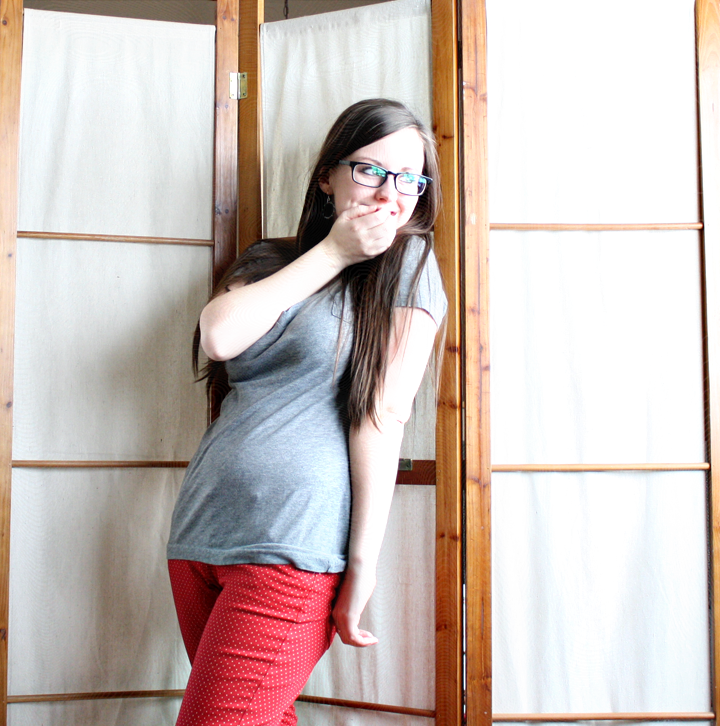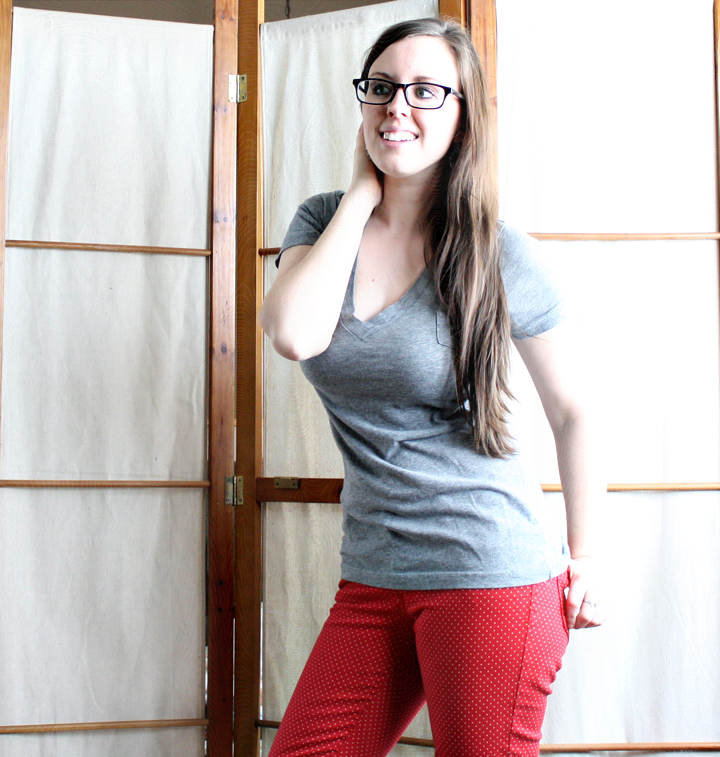 t-shirt: target//skinnies: old navy//glasses: firmoo
I'm a little late to the party, but February 1st was
Wear Red Day
. However, it's never too late to raise awareness of heart disease. Did you know it kills more women than all cancers combined? Did you wear red on February 1st?
As for these red skinnies… they're a little, okay a lot, out of my comfort zone. I'm a jeans girl & I love the color grey. (As I'm sure you can tell, since it's made an appearance in almost all of my outfit posts. It's almost a little out of hand, huh?) I'm about as plain jane as the come! But, I decided why not? What's holding me back? What am I so afraid of? This year is all about breaking out of my comfort zone and doing things I wouldn't normally do.
On the downside? Cory hates them. But what does he know anyways!
linking up with the pleated poppy.
Click below to visit this month's featured sponsor: