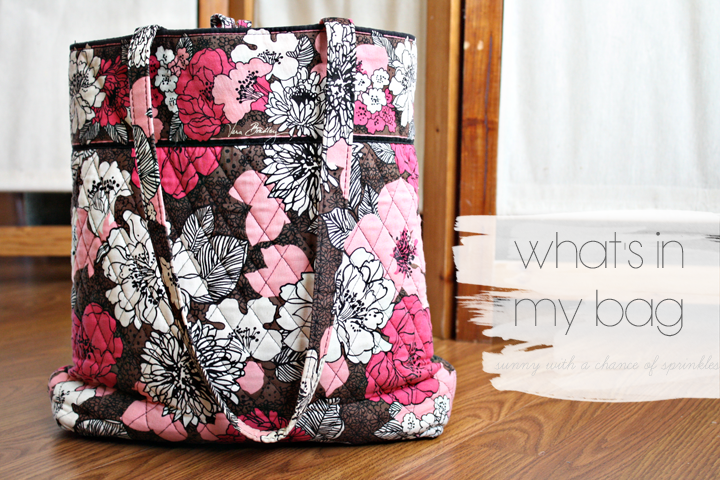 1. Vera Bradley Wallet: The keeper of my money, my coupons, and my identity.
2. ARMOMMY snack bag: I love snacks. I love snacking and as a mom– you ALWAYS have to have snacks on you. If not for yourself, for your little munchkin. I love carrying this reusable snack bag with me– it's adorable and eco-friendly!
3. Erin Condren life planner: This planner is my life. I rarely leave home without it & I write everything in it from scheduling blog posts, to our meal plan, to my homework. It's a must have in my bag.
4. Maybook notebook: This is where I write down my inspiration and blog ideas & keep track of my sponsors for the month.
5. iPhone: I never leave home (or go into another room in my house) without it.
6. Tampon: because, duh.
7. Lip Balms: It's rare that I have only two lip balms in my purse. Usually my purse is a dark abyss of chap sticks, lip stains, and glosses I never knew I had.
8. Hand sanitizer & lotion: 'Tis the season for germs and dry hands.
9. Pens: I'm obsessed with these pens. I think they've made a cameo in many of my Instagram pictures & they just go hand in hand with my Erin Condren planner & my notebook!
Click below to visit this month's featured sponsor: