>>>>> Sometimes I wonder if these fashion posts are kind of silly. I've never considered myself a fashionable person… in the least. I really just look in my closet, wish I had more clothes to choose from, and pick out something comfortable. That's really all there is to it. I just want YOU to know that, besides shopping for some new spring & summer clothes, I have no plans to ever shop specifically for these posts. I honestly think it's kind of silly when bloggers (seem) to do that. For one, the money just isn't there. I can't afford to go out and buy new outfits for an outfit post every Wednesday. That's just not happening, ya'll. And two, that's just not me. I'm not really one to go out and buy all the latest trends. Half the time, I buy things 10 months after it's been a trend and is finally on clearance. Late to the party? Maybe. But affordable? Yes, indeed!
My absolute favorite part about these posts is shopping my own closet. I love throwing all my clothes out on my bed and constructing new outfits. It's amazing how much MORE I have when I lay it all out and figure out what can go with what. It's inspiring. And these posts inspire me to take up the challenge that is my closet and make a beautiful (yet, of course, comfortable) outfit!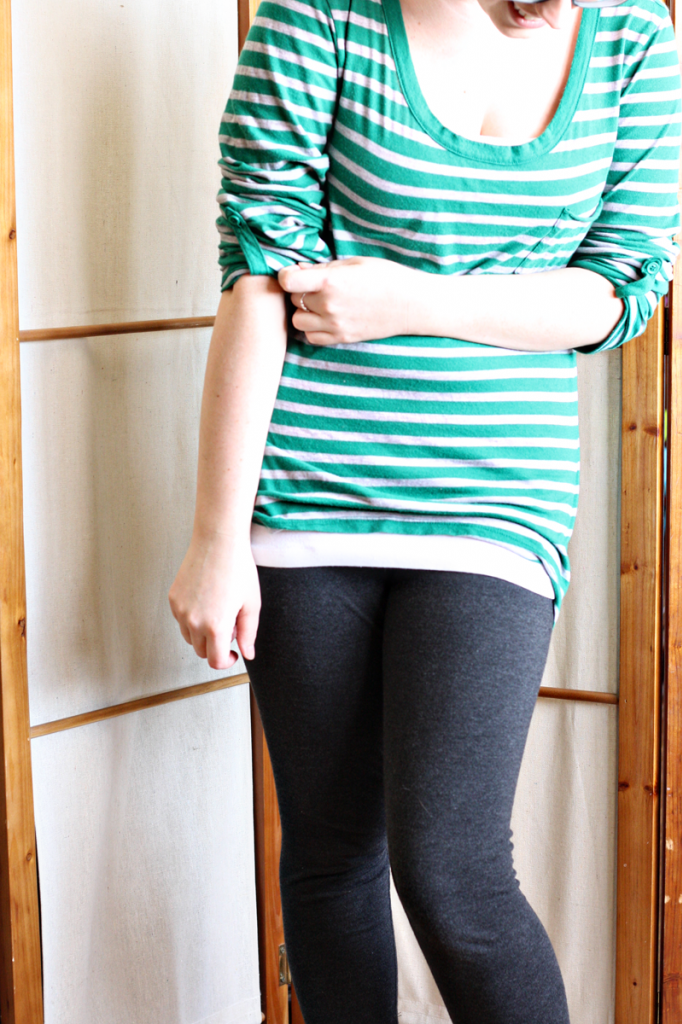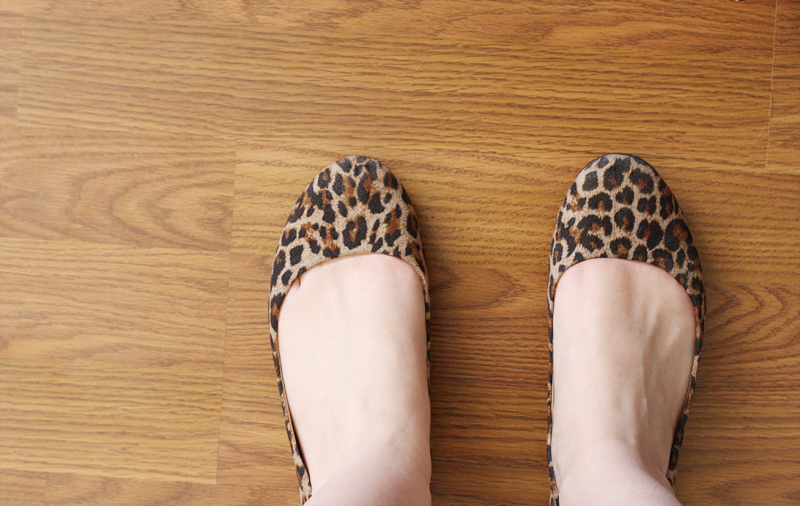 why do foot-shots always make it look like I have cankles?
If you haven't noticed from my recent "un-fashion" posts, I'm kind of a fan of the boots + leggings look. It's comfy and as long as the tush is covered with a shirt, classy as well! Thank you to all the wonderful ladies
from this post
who chipped in for that Anthro gift card for my birthday! This is one of the shirts I bought with it! Thank you so much!
linking up with the pleated poppy + all things alisa + because shanna said so + style elixir, the tiny heart + real glam girl.
Click below to visit this month's featured sponsor: