>>>>> We've become a HUGE fan of Chobani Greek Yogurt in our house. I love eating their cute, semi-sweet Bite cups when I'm in need of a sweet treat around 9pm but don't want to completely veer off course with a bowl of ice cream & to say Alea is obsessed with the Chobani Champion cups and tubes is an understatement. I love that it makes a healthy mid-morning or afternoon snack and that it makes a healthy addition to any meal! Alea always asks for it by name. It's no longer, "Mommy can I please have some yogurt?" It's now, "Mommy may I have some Chobani, please?"
And my response is always YES! What mother wouldn't love handing their little one a cup of protein packed yogurt with little sugar + all natural ingredients?
Can't you just tell by that smile how much she loves it? The
Chobani Champions cups
come in a variety of flavors, but Alea's favorite one would definitely have to be the Very Berry. Mine? (Because of course I had to do some taste-testing of my own!) My favorite flavor would have to be the Banana Honey. Since receiving these cups to try we've also bought the
Chobani Champions Tubes
and love the portability. Alea's still a little messy with them, but it makes her feel like a big girl to not have to use a spoon! You can read up on more of Chobani's products via the
Chobani product page
!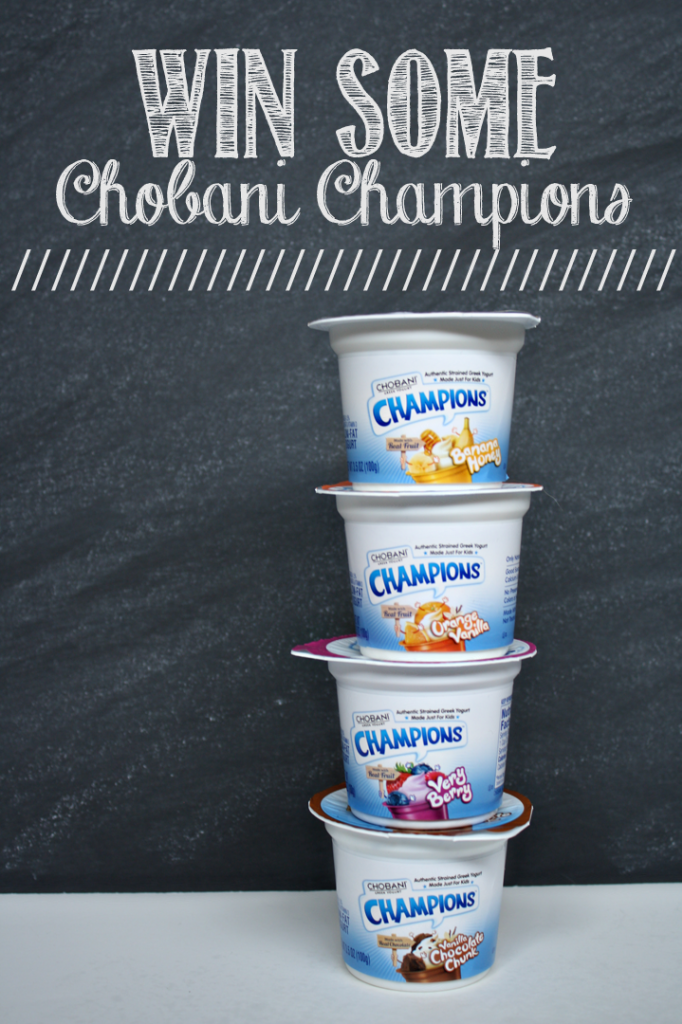 a Rafflecopter giveaway
I was sent a case of Chobani in return for an honest review on my blog. All opinions are 100% my own and we truly do love this product.
Click below to visit this month's featured sponsor: