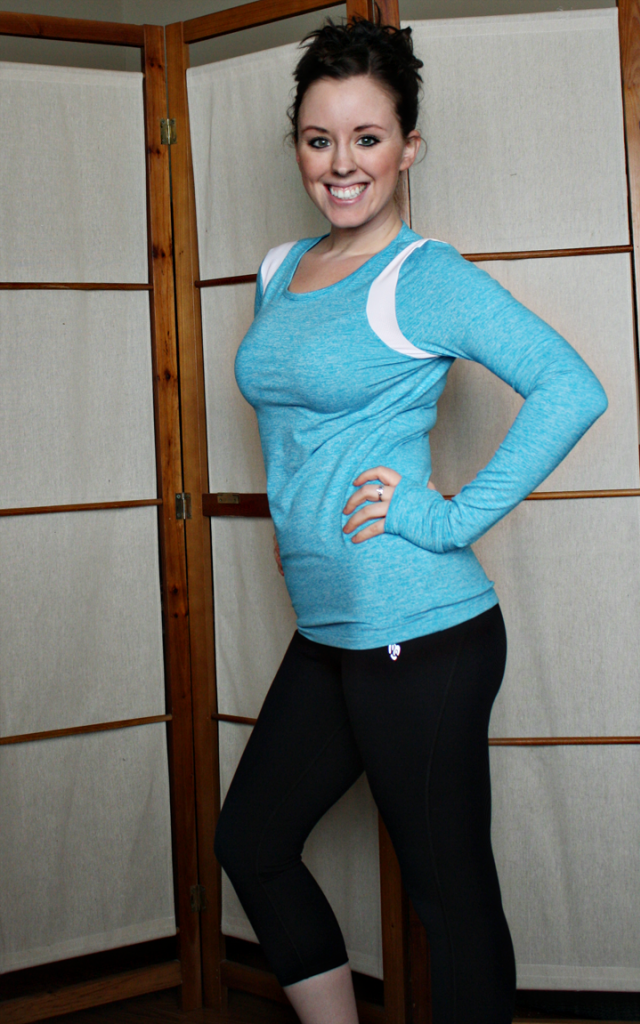 Outfit c/o Ellie
The comfy-ness (yes that is now a word) of this outfit is out of this world. I'm not even exaggerating one bit. I love how soft the top is and it really moves with you and breathes well when you're in the heart of a kick-ass work out. Both items fit true to size and hugged me in all the right places. I actually felt
cute
while I worked out and didn't feel like a frumpy, sweaty mess in just the usual t-shirt and shorts. Yes, cute work-out attire can be comfy all at the same time!
When I ordered this outfit, I knew I was going to love it, but what I didn't know is that it was going to inspire me. I had every intention of taking the pictures above, then getting back into my sweats and plopping down on the couch with a bag of potato chips. But instead? I slipped 30 Day Shred into my DVD player and actually used
this outfit
for what it's meant to do. I'm not going to lie. It was hard. My body burned, but it felt so good! It felt good to get back at it again, but the truth is? I didn't keep it up. I didn't work out again the next day or even the day after that. But I'm ready to make a change. I'm ready to fuel my body instead of bringing it down with junk food. I'm ready to work out rather than complaining about some extra chub here or some extra chub there. I'm actually excited to step it up, feel that endorphin rush and get back some of that energy I feel like I haven't had all winter.
And how am I going to do that?
My goal is to alternate the 30 Day Shred and Ripped in 30 everyday for 30 days. And along with that, I'm going to start counting my calories and watching what I eat again with the help of My Fitness Pal. I'm planning on alternating these two work-out DVDs because I get so bored with the same ol', same ol' and I know having two will help keep me interested a little bit longer. I kind of have the attention span of a gold fish. Not going to lie.
That's it. I know it's going to be hard, and I'm going to want to quit, but I want so badly to be where I was at in August when I finished the 30 Day Shred the first time. If I can't do it once, I can do it again. Right?
Now, who's going to join me?
Click below to receive 20% off your first order!
This is not a sponsored post. I was provided this outfit in return for my honest opinion and review. Affiliate links are included within this post.
Click below to visit this month's featured sponsor: