>>>>> I'm a soup kind of girl. I could honestly eat soup, chili, or any other version of this warm comfort food every single day for every single meal if I could. There's just something about a bowl of soup that just warms my soul and relaxes me. This soup was one of those "throw-together-whatever-I-can-find-in-the-cupboard-and-see-what-I-can-create" type of soups and I may I say, it turned out quite well.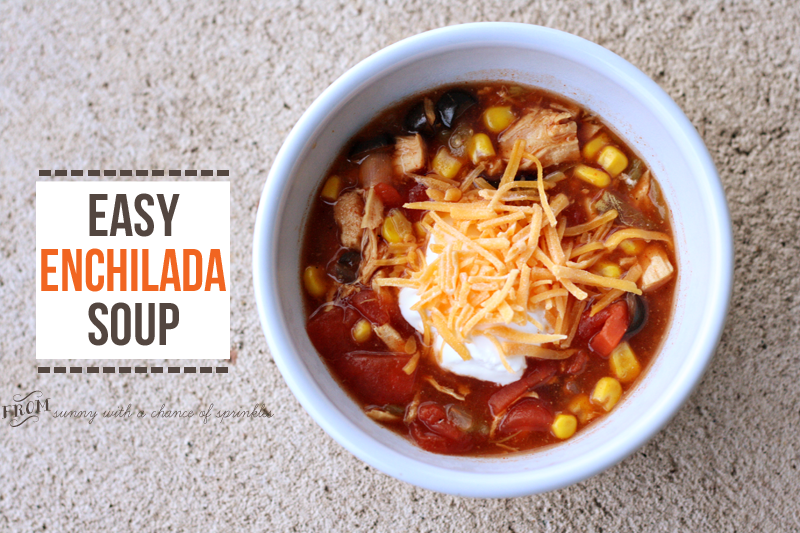 Ingredients:
+ 2 cans Enchilada sauce
+ 2 cans filled with water
+ 3-4 chicken breasts cooked thoroughly and shredded
+ 1 can green chiles
+ 1 small can sliced black olives
+ 1 15oz can diced tomatoes
+ 2 cups corn
+ 1 onion, diced
+ 1 tbsp chili powder
+ 1/2 tbsp cayenne pepper
+ A dash or two of Tabasco sauce
+ S&P to taste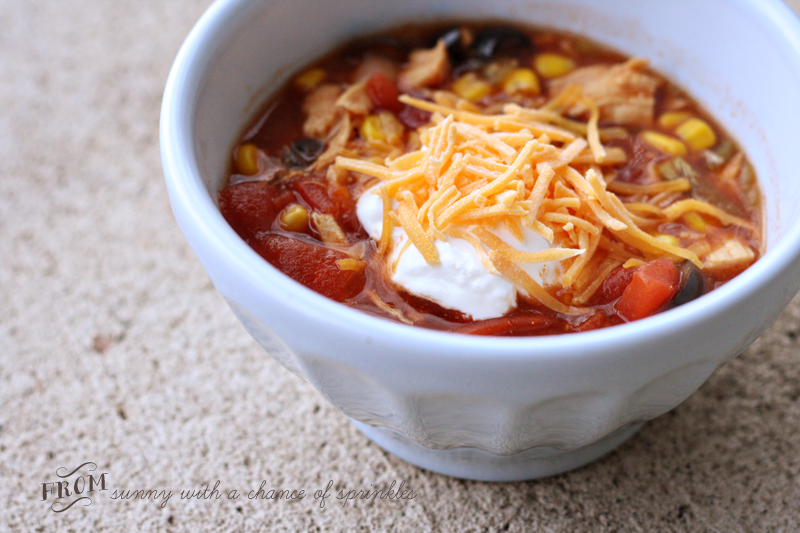 Instructions:
>>>>> Add all of the ingredients to crock pot and cook on high for 2-3 hours or low for 4-6 hours. Just enough time to run to Target or quickly throw something together for dinner before your significant other comes home! Garnish with sour cream + cheese and you're all set! Enjoy!
What are your favorite soup recipes? I'd love for you to share!
linking up with the foley fam & a night owl blog
Click below to visit this month's featured sponsor: