We got this adorable craft idea from Highlight's High Five magazine and Alea immediately was begging me to do it. It's really simple, not very time consuming, inexpensive, and not very messy– talk about the perfect craft to do with a toddler, right?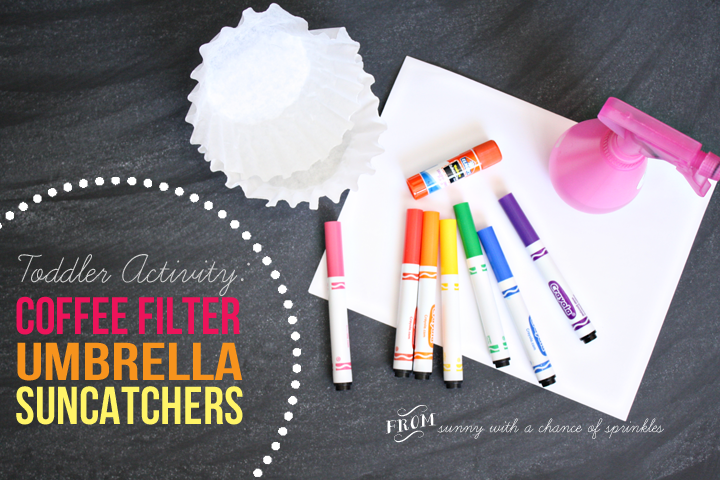 Materials:
+ Coffee filters
+ Colored markers
+ Spray bottle
+ Construction paper
+ Scissors
+ Glue stick
Instructions:
1. Fold coffee filters in half.
2. Have your little one color away with the markers all over the coffee filters. Encourage use of all colors to create a more colorful end result.
3. Spray coffee filter with spray bottle of water until fully saturated.
4. Let dry. (We let ours dry over-night and did the second half of the craft the next day.)
5. Cut out umbrella handles from the construction paper.
6. Glue the two sides of the umbrella/coffee filter together.
7. And glue the umbrella handle to the umbrella!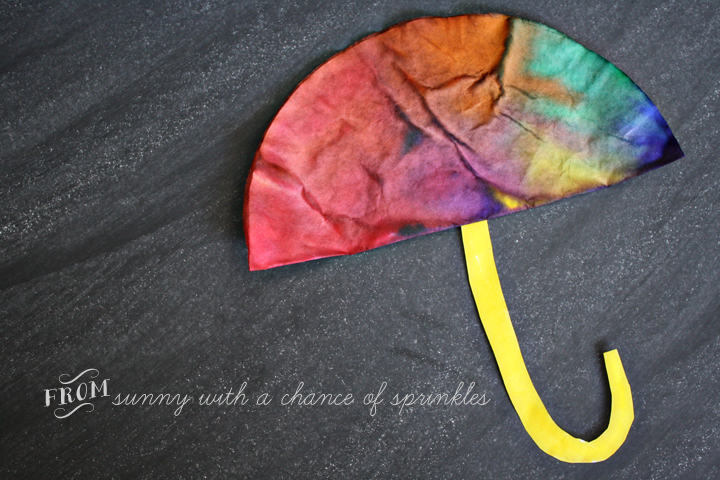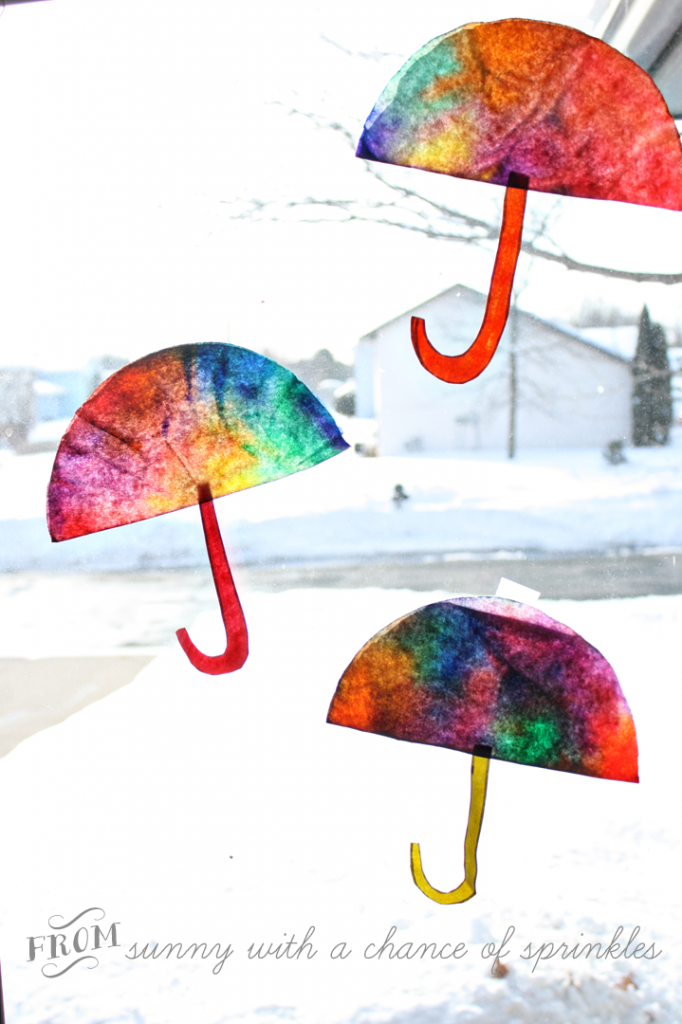 Once complete, hang in the window to catch the sun's rays and bring spring vibes! We were hoping that our umbrellas would bring an early spring to Minnesota, but so far we've just gotten more snow. It was worth a shot though & Alea had so much fun with this craft!
What are your favorite easy, inexpensive crafts to do with your little one? I'm always on the lookout for more crafty ideas!
Linking up with Too Cute Tuesday & Delicate Construction & Inspire Me Please, Glued to my Crafts & DIY Dreamer!
Click below to visit this month's featured sponsor: