For Alea's 3rd birthday, which is also her "golden birthday," I had high hopes of creating something spectacular. I wanted to go above and beyond with a pink & gold princess party theme and show her how much I loved her and how excited we were to celebrate her birthday. But then nursing school happened… as it usually does and all those pins I pinned on Pinterest went right out the window when I was left planning the party the day before the big event.
While cleaning out every little nook and cranny of our living room I started to cry. And not just any kind of cry. We're talking full out ugly cry. I just couldn't help but feel like a failure of a mom. What kind of mom (especially mom-blogger) would be preparing for their child's birthday the day before their party?! Alea came up to me and knelt down and putting her hand on my shoulder asked, "Mommy, why you crying?" And I told her exactly what I'm telling you guys, "Because I want you to have the best birthday party!" And do you know what her response was? "I just want cupcakes and a tea set, mommy!" And those 9 little words coming from a voice so sweet made me tear up even more.
That's all they really want. They don't want something over the top. They just want the typical "birthday things." And they most certainly don't need to see their mommy and daddy stressed out over what is supposed to be a fun day!
1.
Don't worry about cleaning your house beforehand.
By all means, DO clean, but don't go overboard because within 5-10 minutes of everyone's arrival, your house will be trashed anyways. And you don't want to be that psycho mom running around sweeping up the dust from people's shoes or taking their plates before they've finished. You know?
2. All kids care about are the presents + the cupcakes. I don't want to make Alea sound spoiled or anything, but she loves presents!
3. It's about spending time as a family. All Alea talked about after her party was getting to see her nana, her grandpa, and playing with her cousins. She was so happy that they all came over to our house and celebrated with her. She especially loved that Carrie & Sarah (my cousins) played grocery store with her in her room and read her Rescuers Down Under book to her. I think we could all learn a lesson from Miss Alea. It really is the family time that matters the most and with my family living a little far away, that time is really important and special to us.
4. Use plastic everything. I know, don't I sound so environmentally friendly? But really, people. It makes clean-up a cinch. Better yet? Keep your garbage in a centrally located area so your guests can just clean up after themselves. I debated buying plastic spoons for our ice cream, but decided oh what the heck. And then if I didn't get to the dishes right away that night (we all know how exhausting birthday parties can be) then we'd still have some spoons left in our drawer for cereal the next morning.
5. Keep the food simple. We just decided to do an ice cream sundae bar & cupcakes. Talk about a sugar rush, right? But it went off without a hitch and I didn't have to cook or do anything crazy before hand. All I had to do was set out the toppings, make sure the ice cream was in the freezer and remember to take it out a few minutes before I wanted to serve it so I could scoop without breaking my wrist. It was a piece of cake!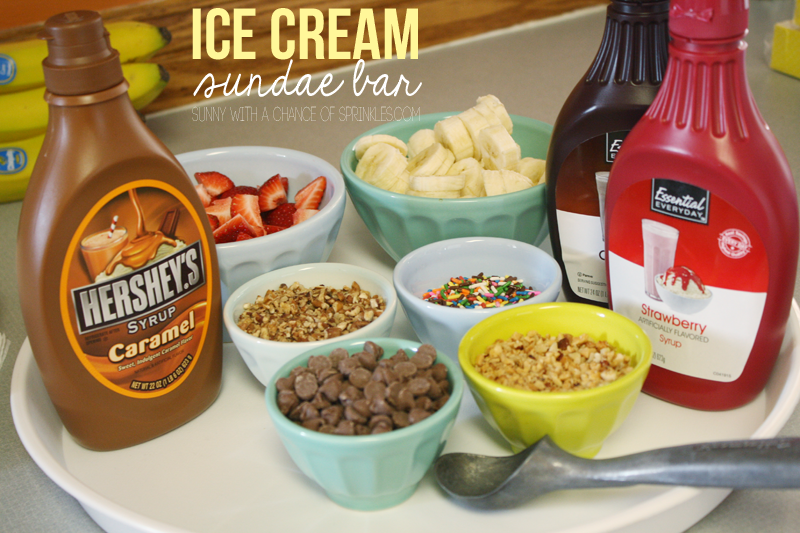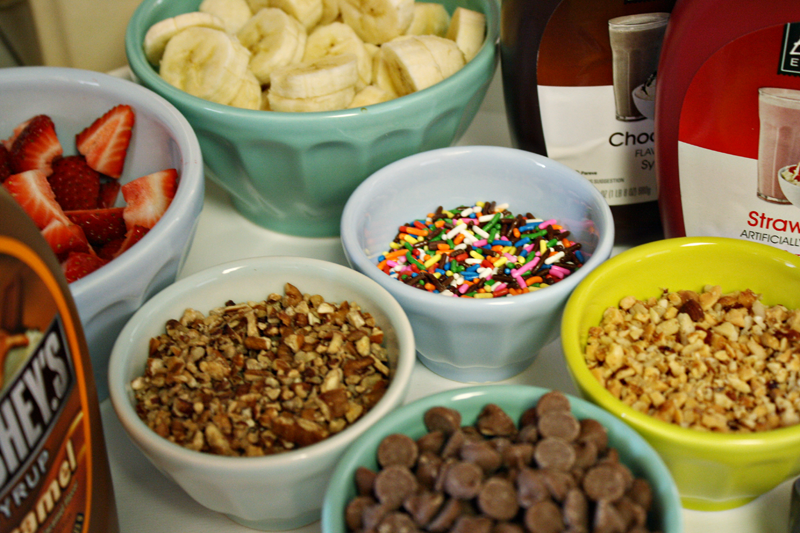 This was as "pinterest" as it got at Alea's birthday. I thought to myself (the day before her party of course) how fun it would be to just do an ice cream sundae bar and let the guests create their own ice cream creation. And then I wouldn't have to force feed my daughter either. I mean, what three-year-old wouldn't want ice cream on their birthday? It was a win-win. And while Cory thought it was kind of weird that we weren't serving "real food" at her birthday, I think it was a success! A very, very, delicious success!
Since Alea's main request was cupcakes (aside from her tea-set of course), I knew I couldn't NOT make her cupcakes. It would've been so much easier to just order them from the bakery, but we decided to save a couple bucks this go-round and make cupcakes ourselves. This way, Alea got to participate in the fun and help make them as well. The only downside I found? I hate sharing the beaters, but I think Alea would've been pretty mad if I didn't let her lick at least one of them!
…And now prepare yourself for Alea's crazy birthday photo dump!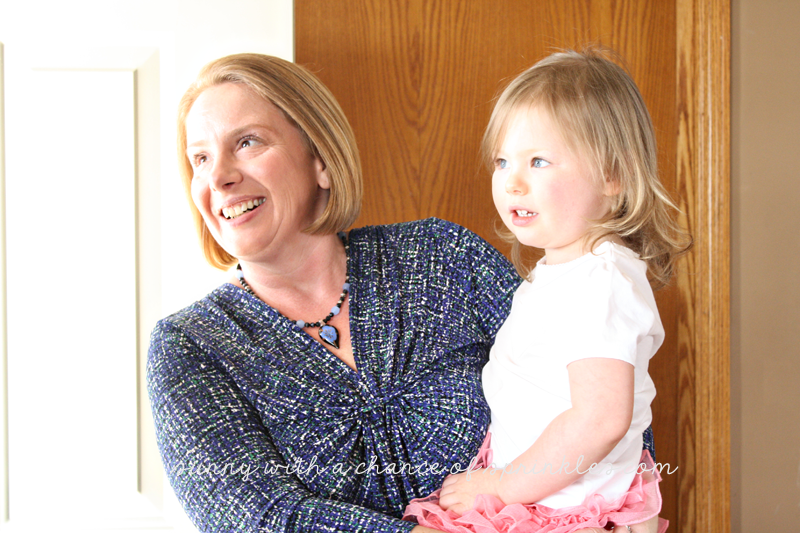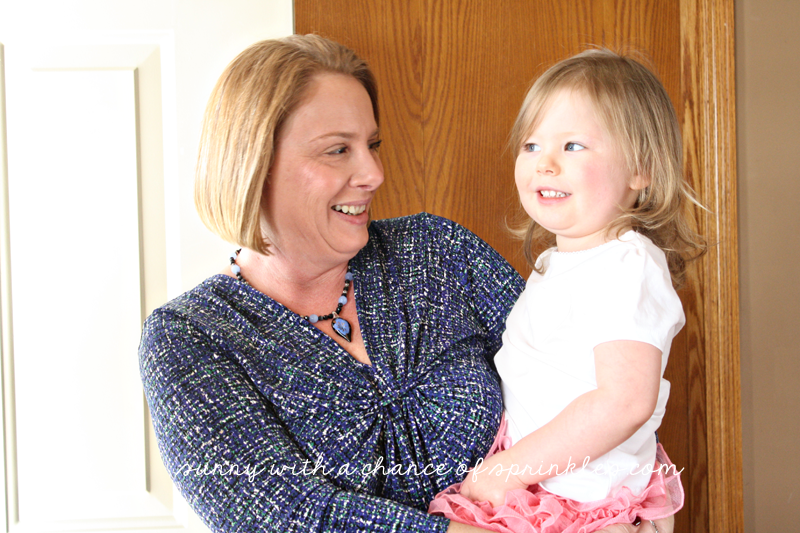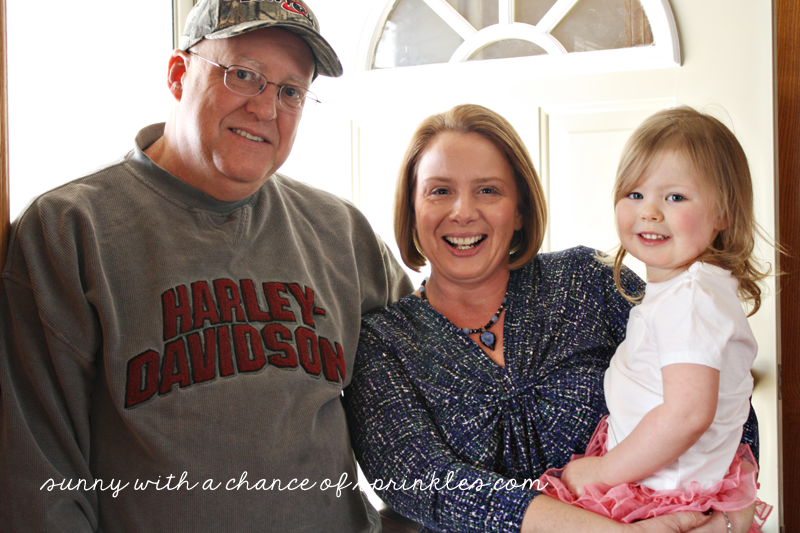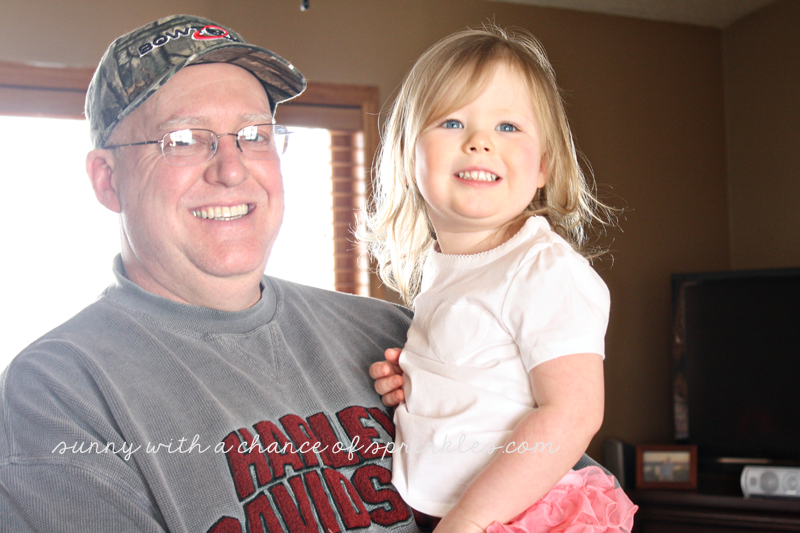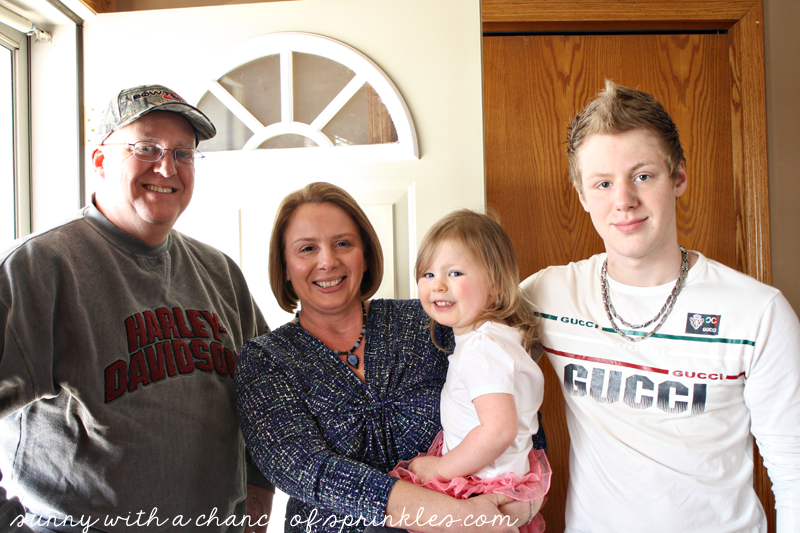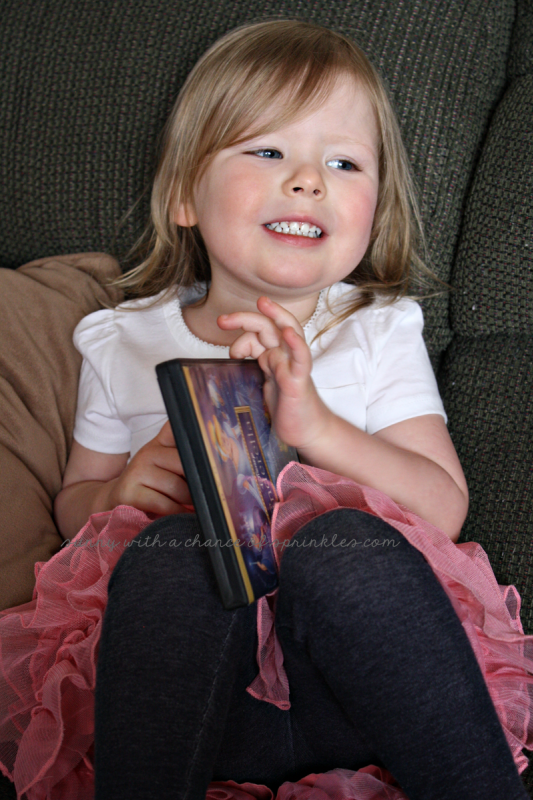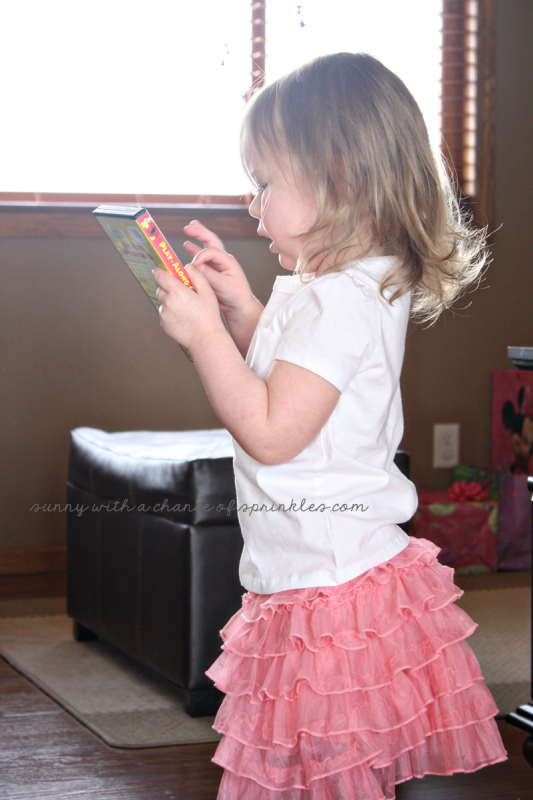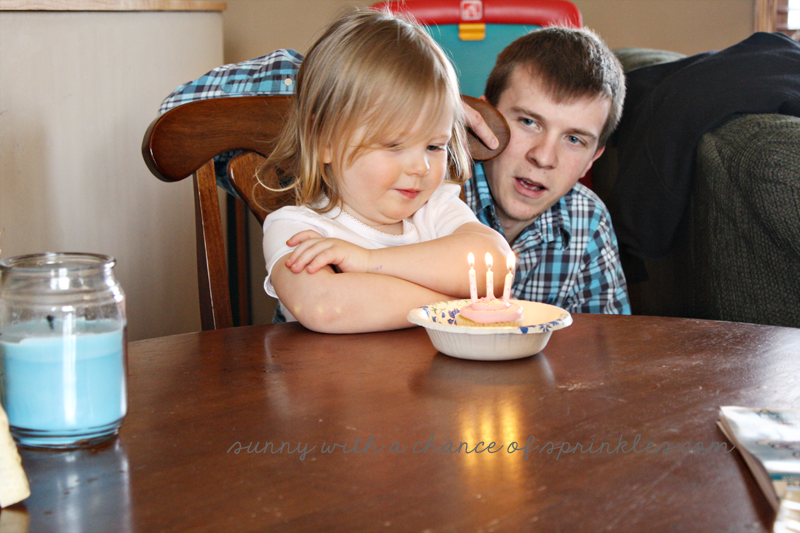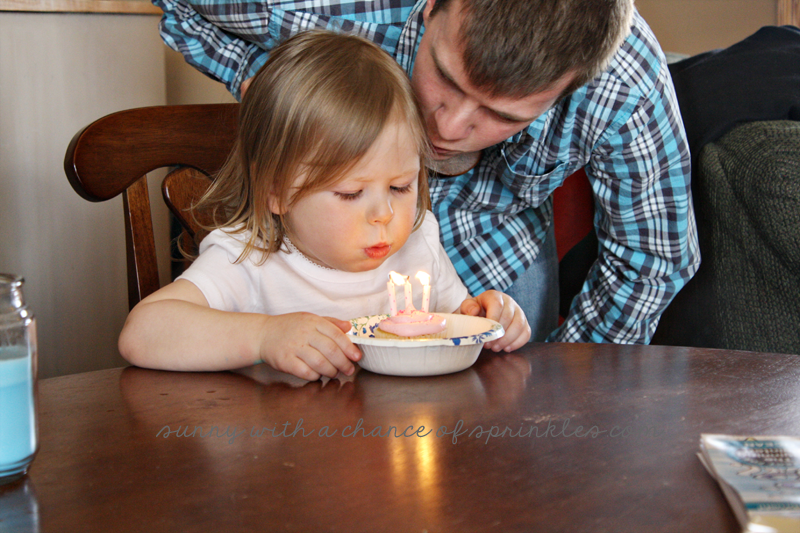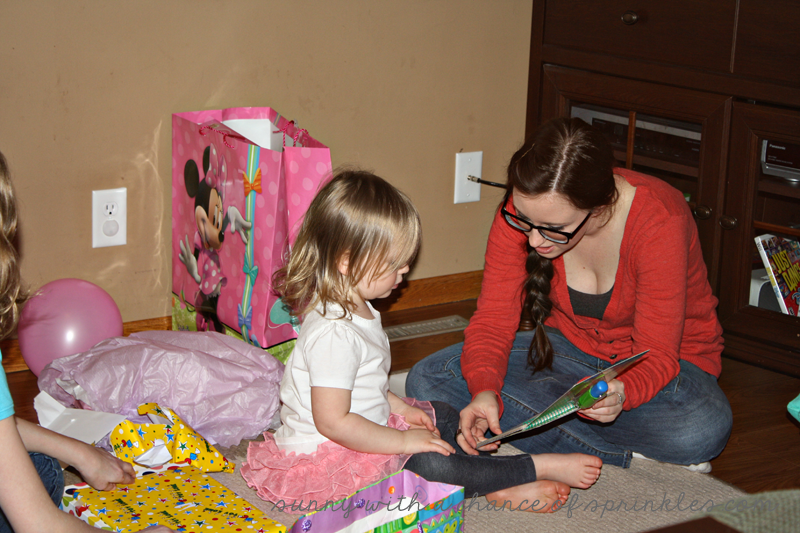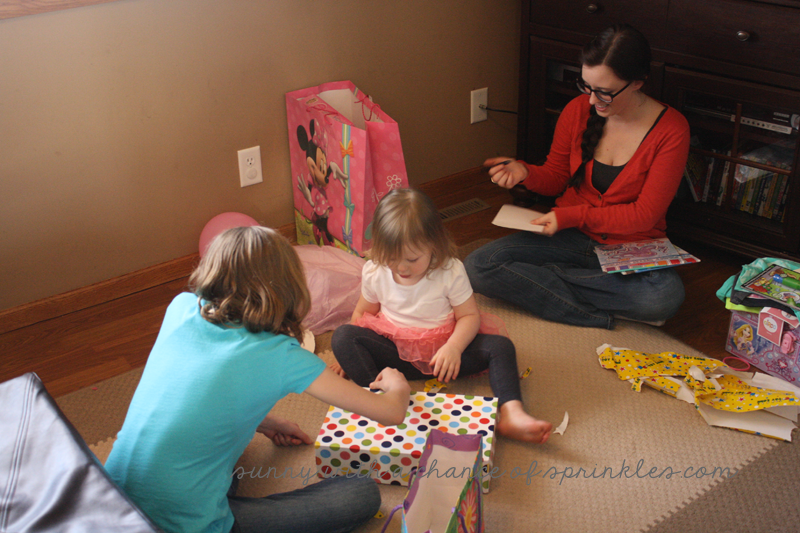 See that smile on her face? I didn't even need to spend $1 million dollars on a Pinterest-inspired birthday party to get that pretty little smile. It's the simple things in life. And while I'm not knocking you if you decide to throw your little one an epic, over-the-top, Pinterest birthday party, I'm just telling you that that's not for us. We're keeping things nice & simple around here and that's just the way we like it!
Now sound off, what's your take on the whole Pinterest-party thing? Have you thrown your little one a Pinterest-inspired birthday party?
Linking up with The Foley Fam, Can't Google Everything and Raising Raegan!
Click below to visit this month's featured sponsor: