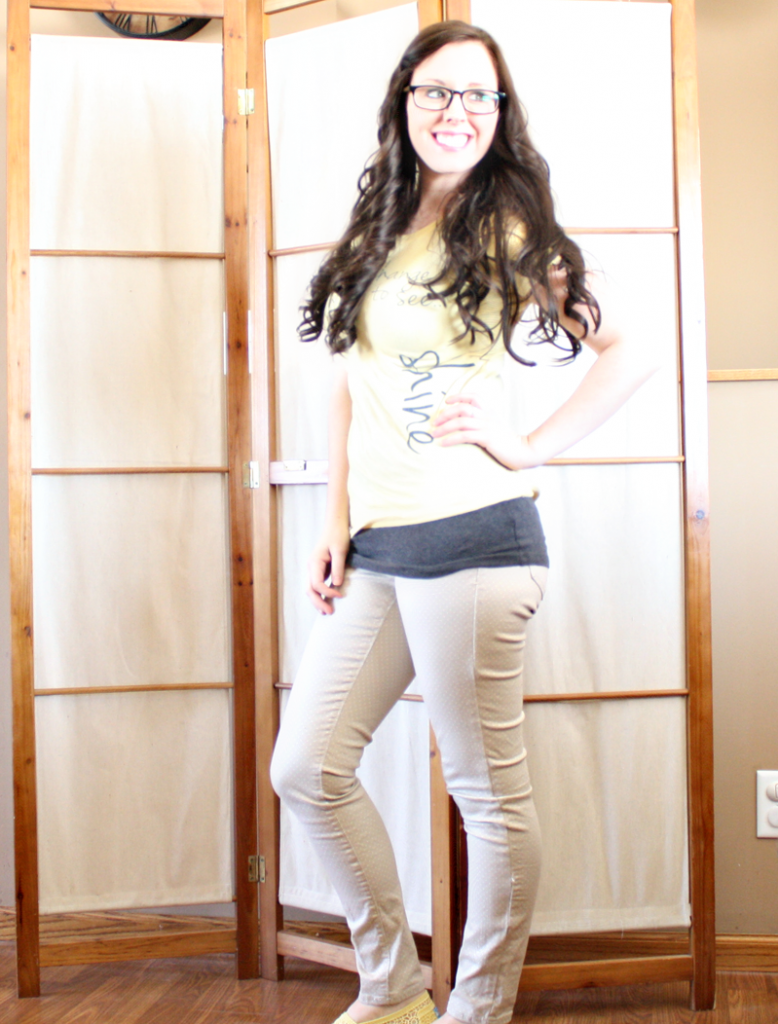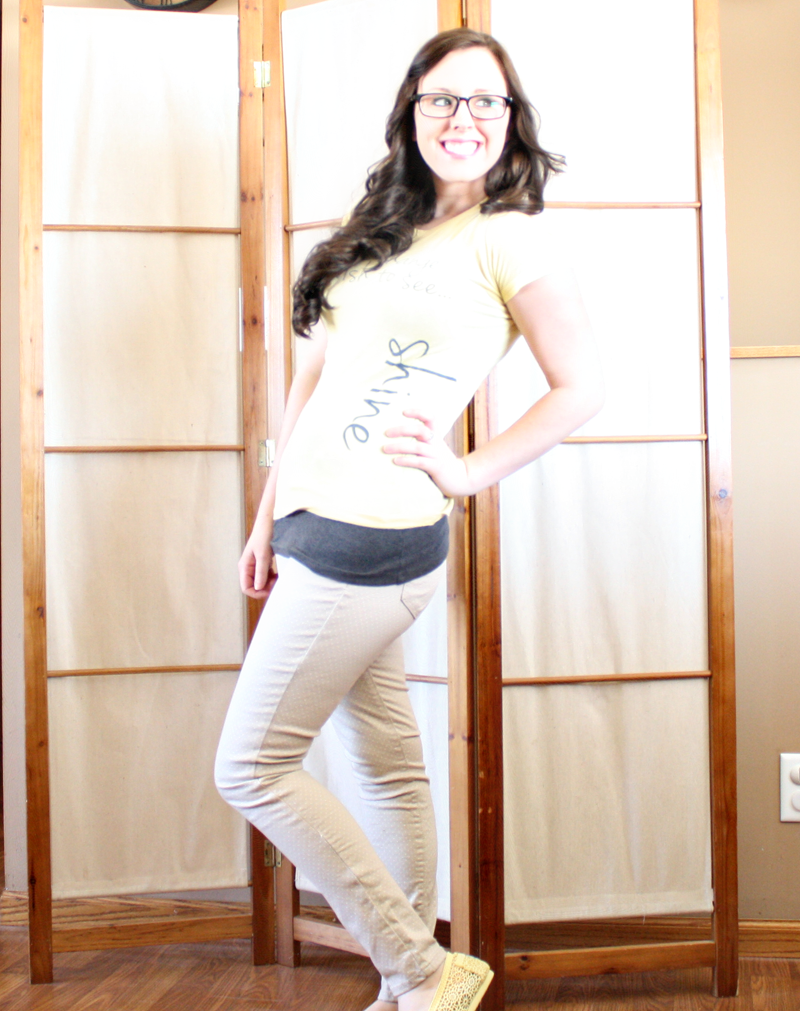 Shine shirt: The Shine Project//Skinnies: Old Navy//Toms: HERE
Currently
…Listening to: Get Your Shine On by Florida Georgia Line and Still Be Cool by Blake Shelton on repeat. I'm kind of a country girl at heart.
…Watching: Nashville and Duck Dynasty are my current favorites. I can't get enough of them!
…Drinking: Diet Pepsi. I used to think it was disgusting, but now I even choose it over coffee every once in a while.
…Loving: This dress that I haven't pulled the trigger and bought yet and the fact that the snow is steadily melting and we're officially in our spring thaw! I'm so excited to get to the park with Alea and get back outside again.
Idea adapted from Sometimes Sweet.
linking up with the pleated poppy + all things alisa + because shanna said so + style elixir, dear abby leigh + rae gun ramblings + Kiwi Women's Style.
Click below to visit this month's featured sponsor: