In summary:
Thank you for sticking by my side during all this school craziness! I'm trying my hardest to keep up with you all, but sometimes comments go unanswered. I truly read every single one of them though and I love that I can always count on you guys for a smile a midst all the chaos! Thank you for that and thank you for making this a fun & stress-relieving place for me. I'm almost positive I have some of the best readers… ever! And guess what? THREE WEEKS! I'll be counting down the seconds to summer vacation for sure. I feel like I've most certainly earned it this semester!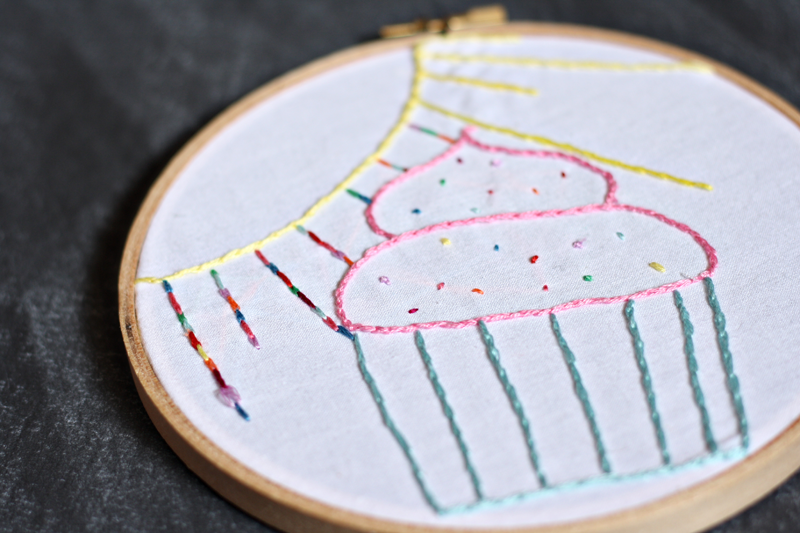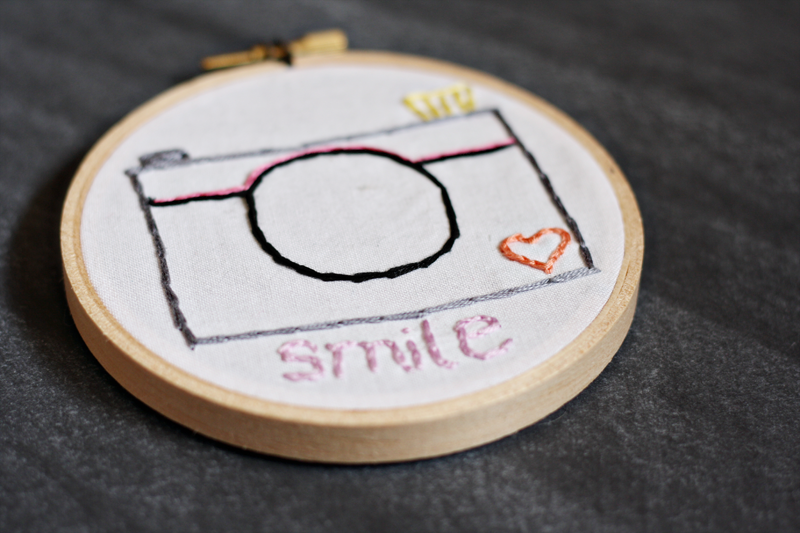 1. My friend, Alyson, is known for her gorgeous hoops & especially her state hoops, but did you know she's starting a hoop of the month club? Check out the details & apply for Happy Hoops here! I know I love my "sunny with a chance of sprinkles" hoop & my camera hoop! I think they'll look adorable in Alea's room. I can't wait for the big "Alea's big girl room reveal!"
2. I made some very delicious crock-pot chicken tacos and I'm still drooling over them. They were so easy and so delicious! Definitely three requirements of every meal I make. And bonus? Cory LOVED them. It's such a great alternative and a healthier alternative to the typical beef taco. I get so bored with that, but this spices things up a bit!
3. Cory painted Alea's room purple this past weekend! She's absolutely loving it & I'm loving that we got rid of that blinding bright green color. After we moved in, her room was the first we painted. I picked out a nice, calm green on a paint swatch, but it never ended up being all that calm on the wall. It was a total bummer, but there was no repainting it when there was more work to be done throughout the rest of the house! Now we're loving the purple & I'm having so much fun dreaming up the perfect things to hang on her walls!
4. It snowed again. Twice. Last Thursday it totally and completely dumped on us and I kind of wanted to cry. It was disgusting! I had to drive all the way to the cities (about an hour drive) in it the next morning and I was not too pleased. Thankfully I was able to make it to my clinical on time and had an amazing time. I think home care might be something I'd be interested in. I loved making that connection with the entire family and my patient at the same time. Then it snowed again on Monday night… of course. Right before our drive home from my mental health clinical. It was a nice 45 minute drive of snow and lots and lots of wind. This should not be happening this far into April! Sheesh!
5. Let's end this post on a bright and cheerful note though, shall we? Yesterday it was nice enough that Alea and I made it to the park & played outside! I don't know if you can tell by that big huge grin, but I'd say that she had a great time being outside again! And so did I. It's just been so stuffy being inside 24/7. We're more than ready for spring and we're welcoming the 70's this weekend with wide open arms!
What would you tell me if we sat down for coffee this week? What are you loving?
Linking up with Rags to Stitches and Lauren Elizabeth!
Click below to visit this month's featured sponsor: