>>>>> Since deciding to make a change in my diet and my work out routine (or lack there of), I've been on the lookout for fun ideas to help me not only stay active but eat healthier. While I love vegetables, I'm not one to eat them all that frequently, so I've been slowly easing myself back onto the vegetable bandwagon. It hasn't been the easiest of tasks, but I'm slowly starting to enjoy all that green stuff again. Fruits have always been easy for me, but the lack of sweetness in the vegetables leave me turning my nose up more often than not.
While scouring Pinterest I discovered that good ol' mason jars are all the rage for healthy eating these days. Who would've thunk. Now mason jars aren't just for holding pretty spring flowers or sipping sweet tea, they can also contain salads and other nutritious meals as well. If you would've talked to me a couple weeks ago, I probably would've told you about some sort of chocolate-chunk-pudding-ice-cream-cookie-brownie-crunch, but instead the new "healthy eating" me is sharing with you a deliciously easy salad-in-a-jar recipe! (Sorry, maybe I'll share that crazy dessert in a jar thing in a couple weeks when I'm sick of veggies again!)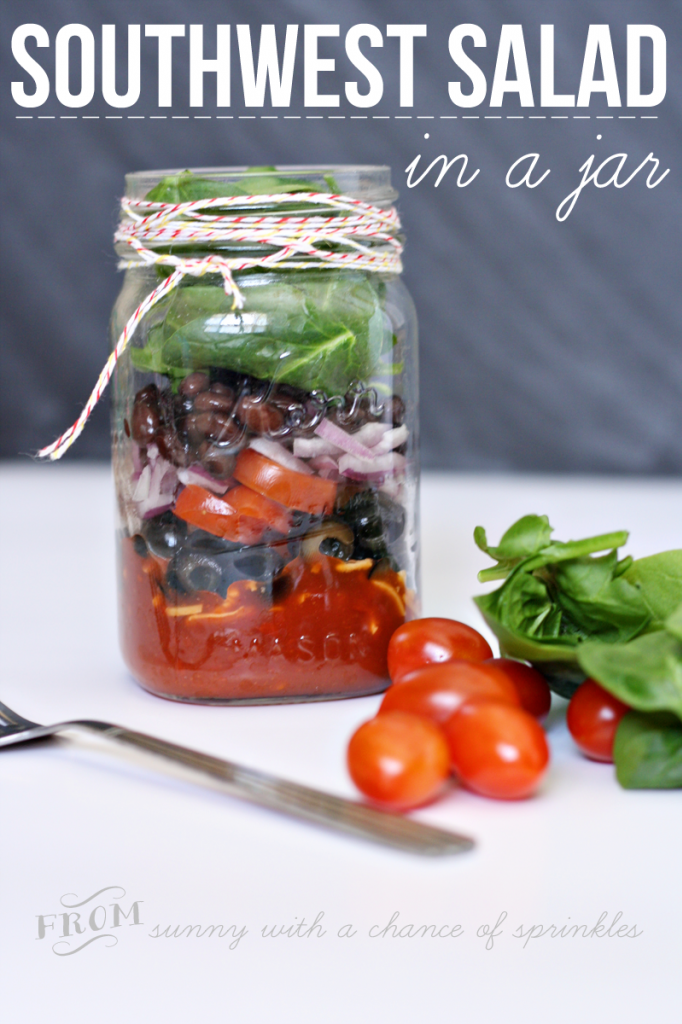 Have you ever had salad in a jar before? What ingredients would you try?
Linking up with Semi Homemade Mom.
Click below to visit this month's featured sponsor: