Our Easter morning was wonderfully relaxing and simple. Just the way I like it. I was really looking forward to Easter this year because I know that Alea's old enough now to really get into it and actually understand more of what's going on. She found her Easter basket after she already found most of her eggs that the Easter Bunny hid and was SO excited to see what was inside. (See picture below!) Yeah, she looks thrilled doesn't she? I think she was still a bit tired.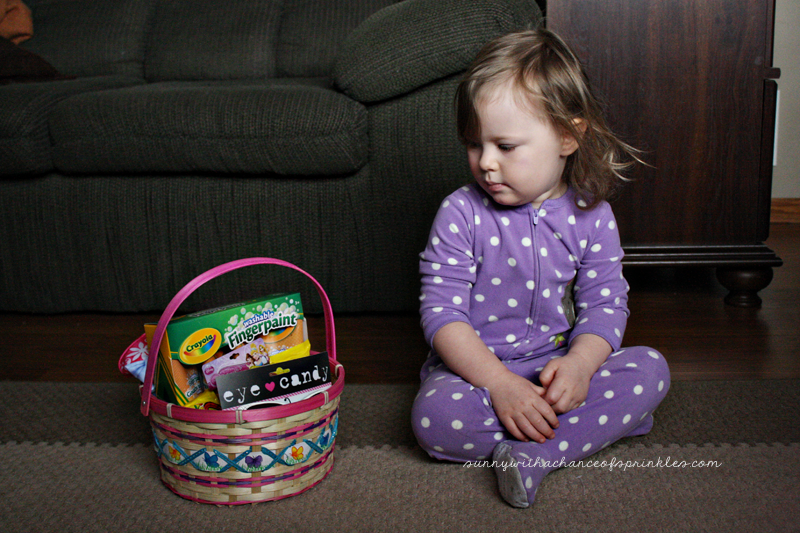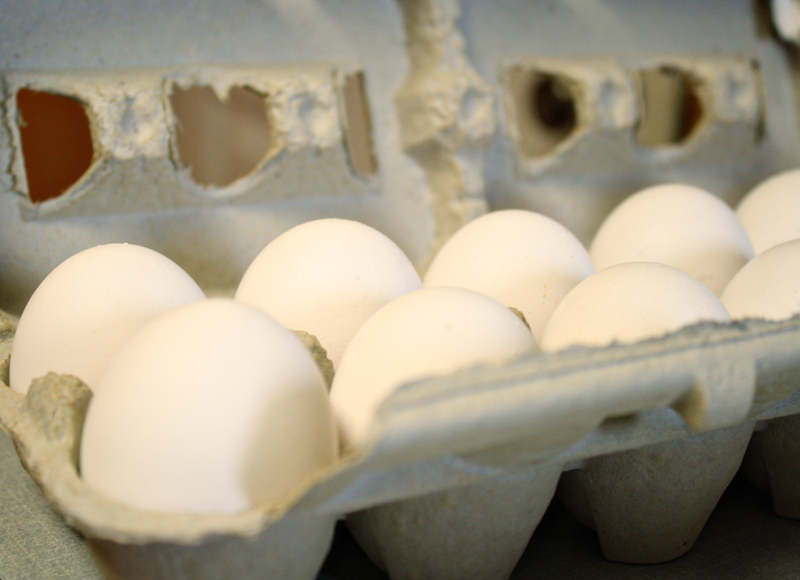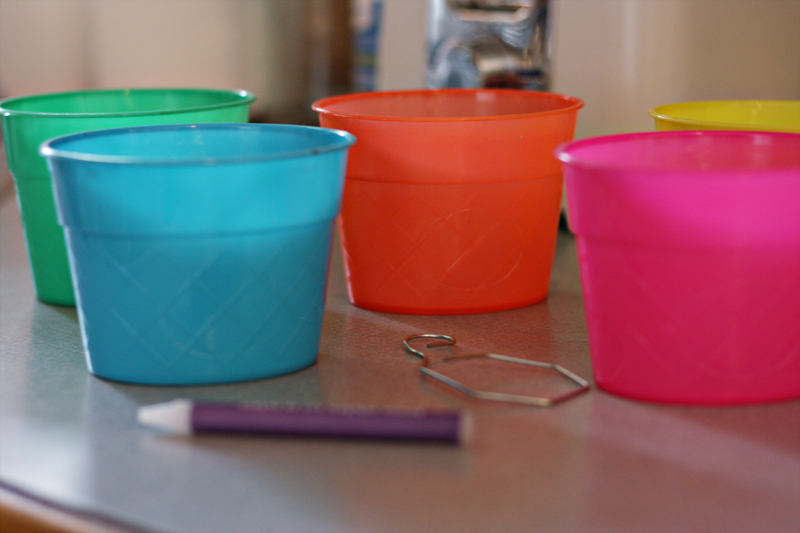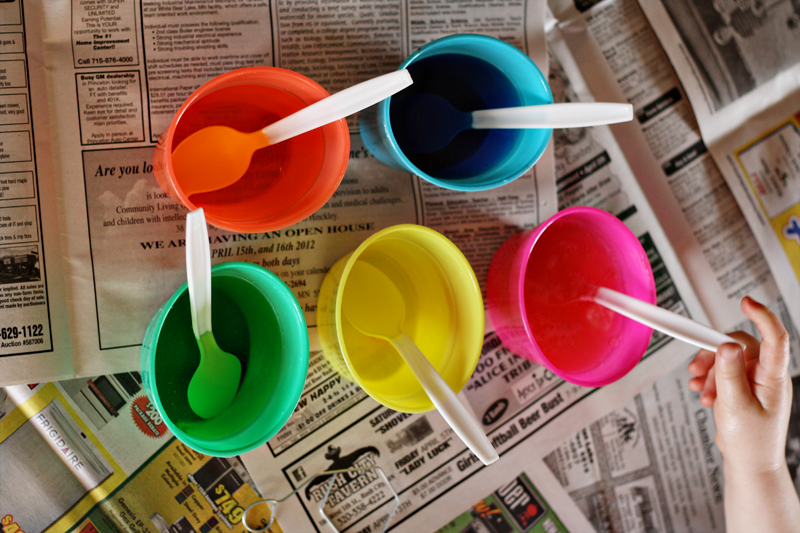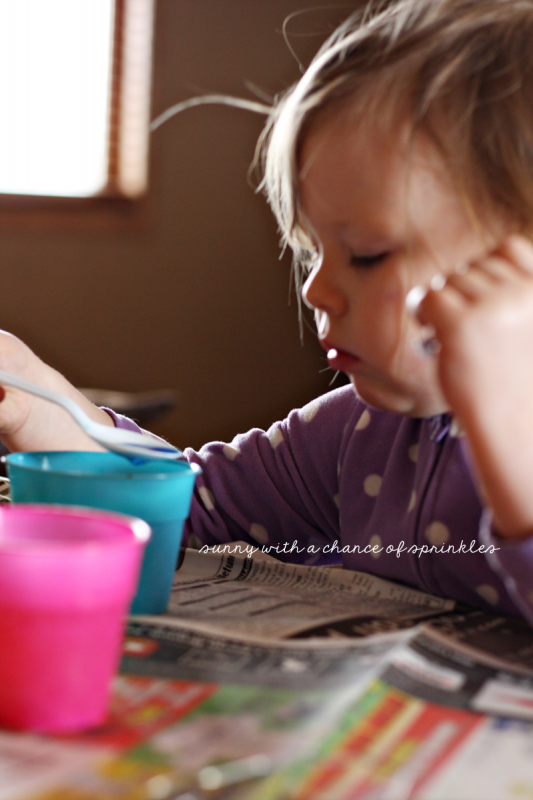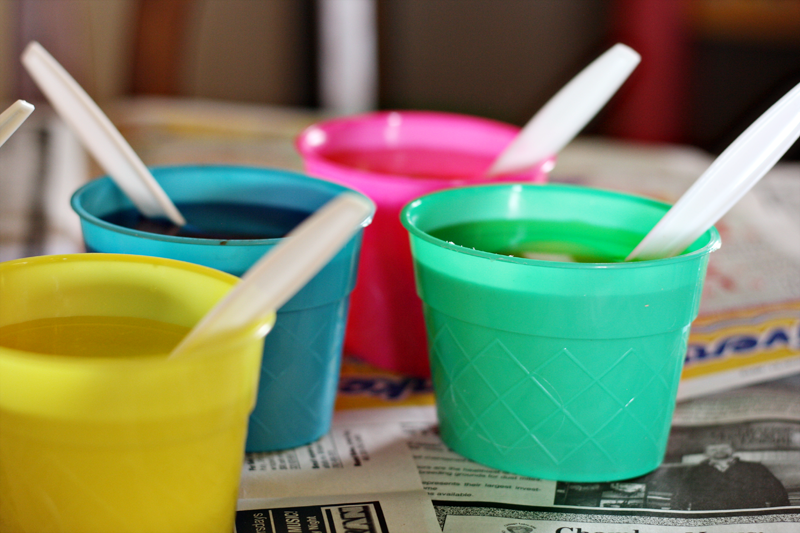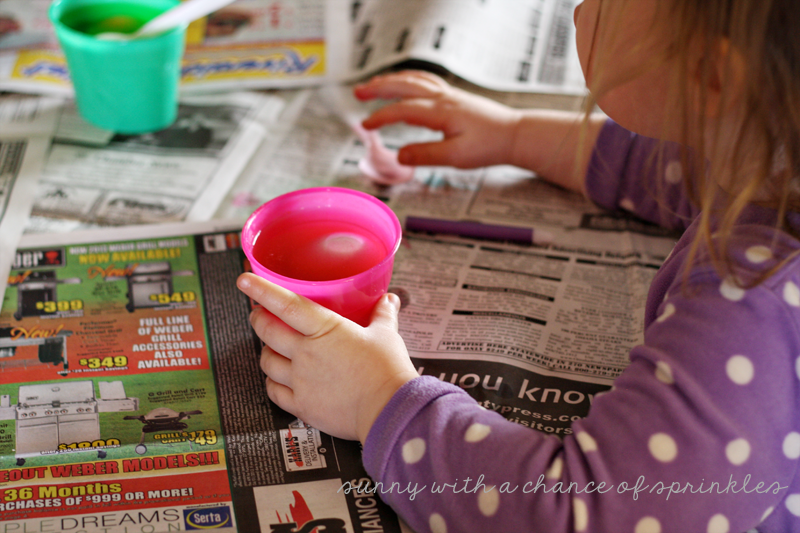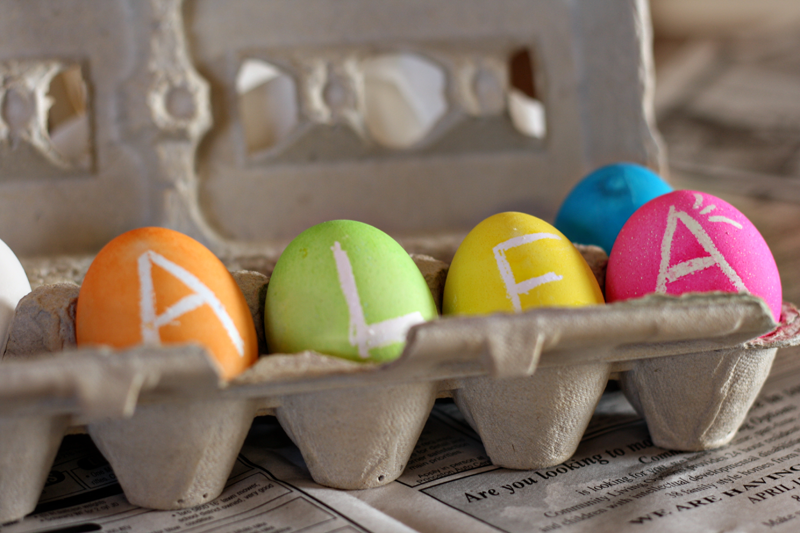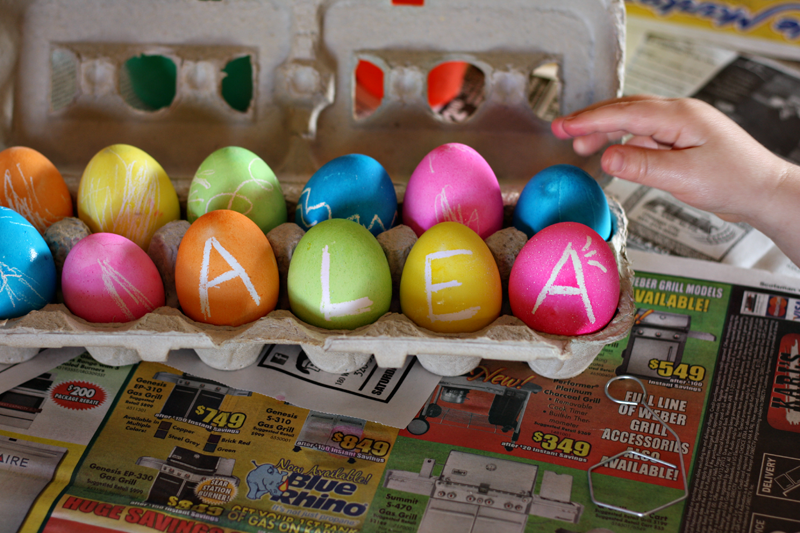 After diving in and seeing what was inside her Easter basket and eating a piece of candy before breakfast, I went to work boiling eggs! This year was actually Alea's very first year dying eggs! She was exactly 1 day old for her first Easter and we were still in the hospital and then on her 2nd Easter we were in La Crosse for her birthday party with Cory's family and the Easter bunny left all of her goodies in our hotel room. So, needless to say, I was pretty excited to actually spend Easter at home for once! She had so much fun dying eggs and was amazed at how they changed colors after putting them in the dye. And scribbling on the eggs before putting them in the dye? That was definitely her favorite part!
How was your Easter this year? What are some of your favorite Easter traditions?
Click below to visit this month's featured sponsor: