Today's Trendy Little post isn't quite what I had in mind, but Alea was sick this past weekend and I'm crazy busy with school right now, we're making due with what we have. That's just how life goes sometimes, isn't it? It's all about rolling with the punches! And after 3 awesome weeks of #TrendyLittle, I wasn't going to take a break now! Thank you to all of you who have been linking up every week + welcome to those of you who are new!
It's no secret that Alea loves her iPad. Cory actually bought it for me for Christmas, but I use it maybe a couple times a week. It's quickly been taken over by games upon games and all kinds of silly pictures Alea's taken using the Photobooth app. I know that there's some controversy associated with kids + technology, but we've chosen to allow Alea access to technology via our iPhones and our iPad. Within reason.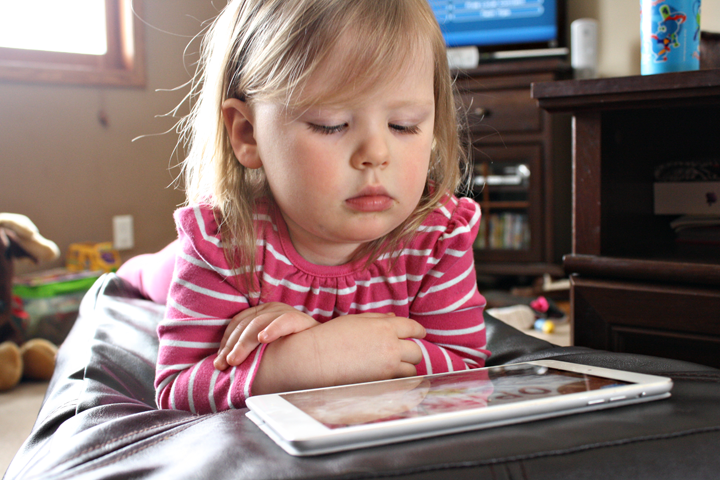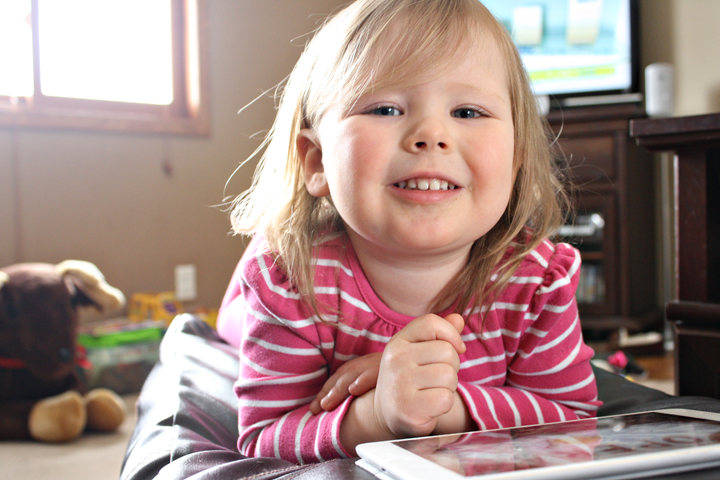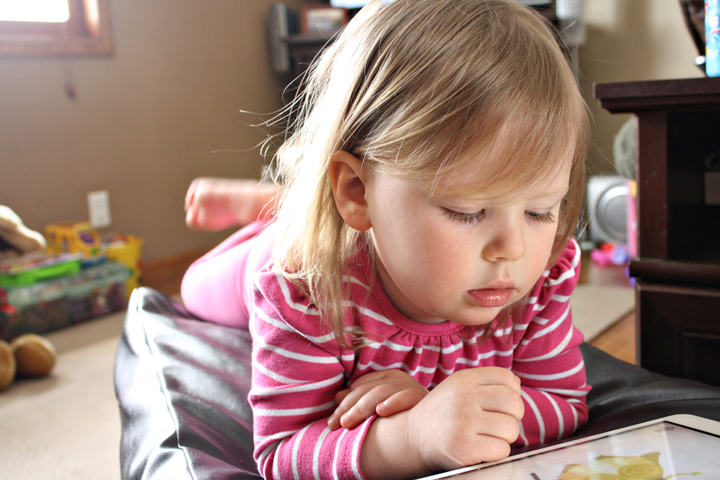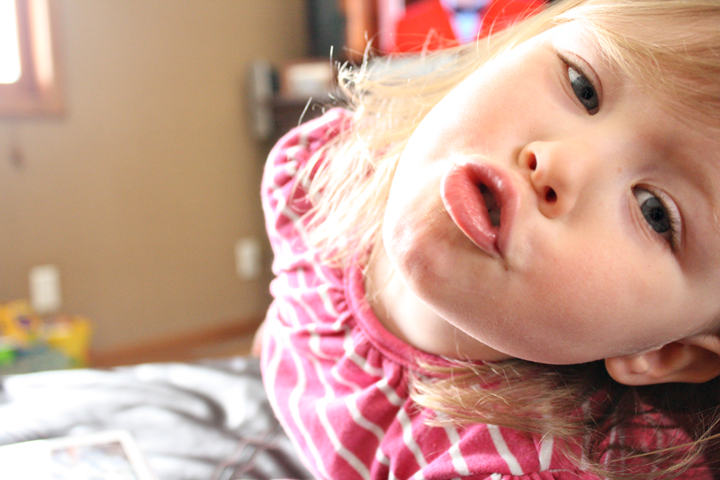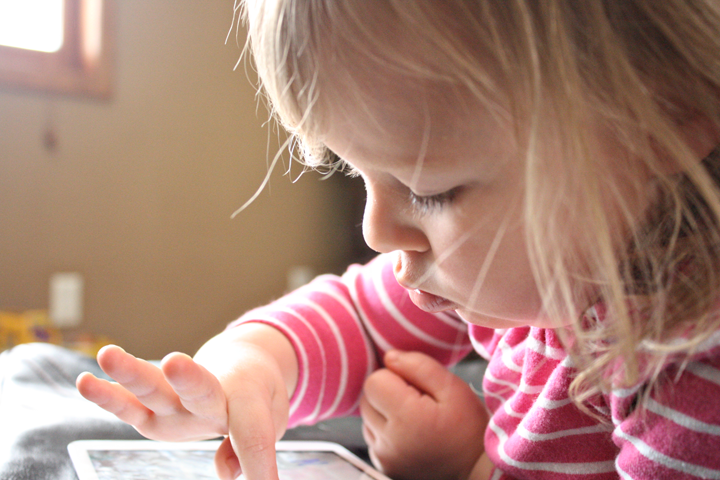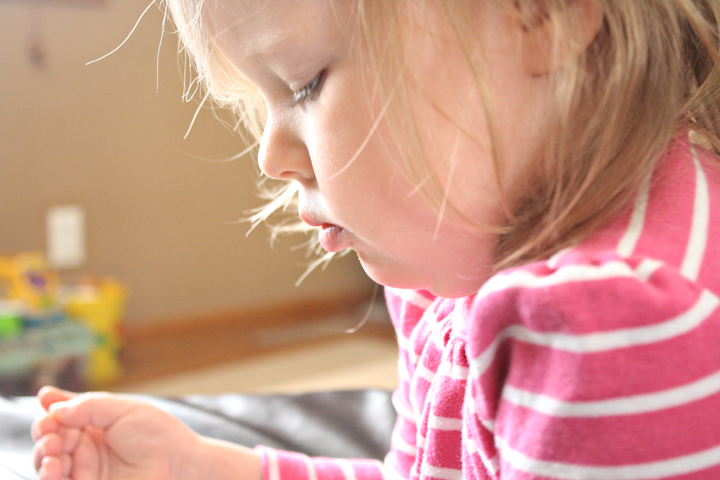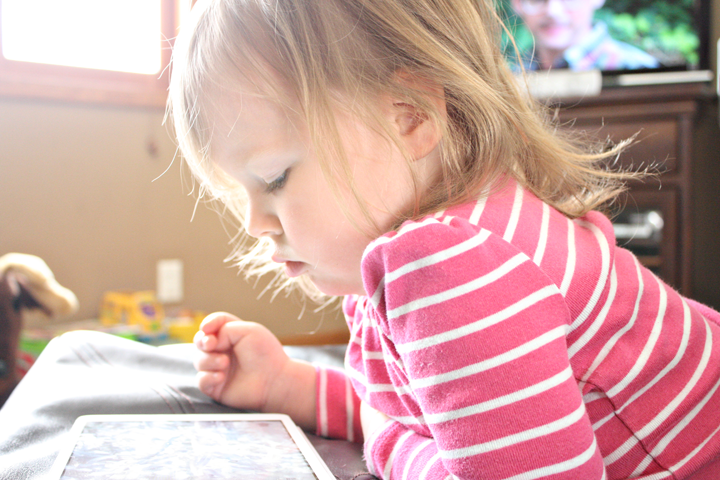 Top + Leggings: Old Navy

The majority of Alea's games on the iPad are educational. There are a couple fun ones as well as Netflix + Hulu Plus to watch shows, but a large majority of the apps I've bought or got for free through the app store have been educational. It amazes me how much she's actually learned from these games. She's learning to write her letters with the help of Dora and learning simple addition with the help of little fish + bubbles. It's truly incredible.
We do limit the amount of time she can spend on the iPad and I try and strategically plan iPad time for when I'm going to need some time to study. It's important to remember that they're still kids and need time to use their imagination, do crafts, and run around. But sheesh, if you need time to make dinner, sometimes it's just nice to be able to hand over my phone or the iPad! And knowing that she's actually learning while she's playing games she just sees as fun makes me feel a little better about the time she does spend on the iPad.
What's your take on kids and technology?
Link-Up Rules:
Include a link to my blog in your post OR the linky button below.
Link-up any post with pictures of your littles or a fashion inspiration board for your little.
Link directly to your blog post, not to your blog's homepage or a giveaway.
Visit some of the others linking up + say hello!
Leave some love in the comments!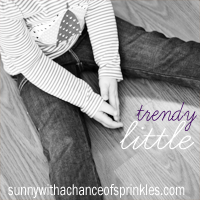 Also linking up with Toddle Along Tuesday, Covered in Grace, Still Being Molly, Mama Memoirs and Too Cute Tuesday!
Click below to visit this month's featured sponsor: