Confession: We've never gotten professional pictures of our family taken. Ever. We've just never taken the time or decided to spend the money on professional photos of our family. I cringe at this thought, honestly. It's one of my biggest regrets when it comes to Alea's child hood and it's really something I've always wanted to do. I keep saying "someday," but we have yet to make that someday happen.
So, in the mean time, I've taken close to a zillion pictures and upgraded my camera to a DSLR to make up for it. But has it? Will Alea have all the memories that she deserves? I'm hoping so. There comes that mama guilt creeping up again, right? I DO have plans for us to get family pictures taken this spring/summer though. I WILL get those pictures taken. I will. And I can't wait to show them to you all!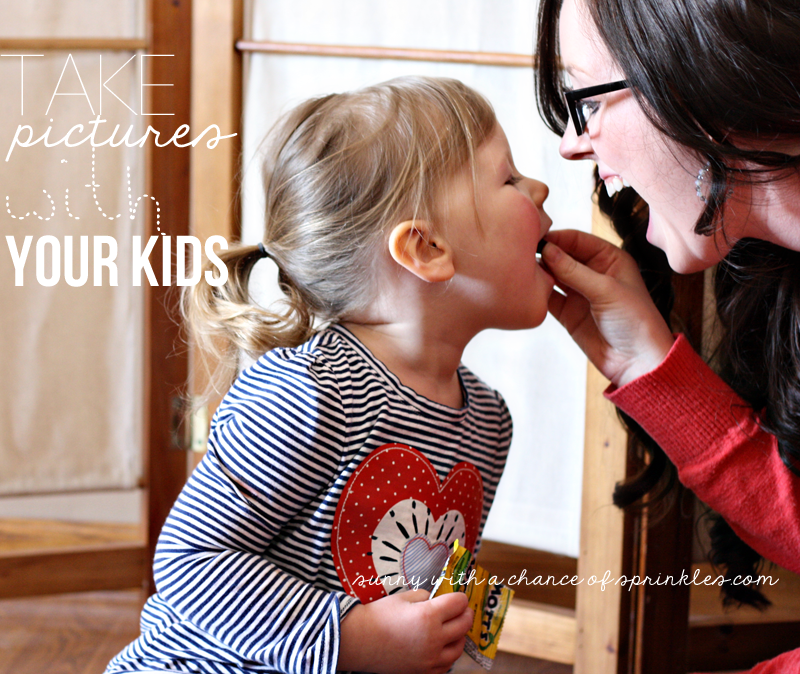 Earrings c/o: Flawed Perfection Jewelry

And aside from getting a new camera and taking pictures of Alea's every waking moment, I've also been trying to jump in front of the camera more as well. When I flipped through pictures in my baby book while I was growing up, I remember giggling at my mom's hair or the silly expressions on her face. And now that I'm older, I'm thankful that she didn't spend my entire childhood behind the camera instead of in front of it with me.
That's exactly what I've been trying to do with Alea now. I recently bought this tripod and have been trying to remember to set it up and jump in these fun little photos with her. Little ones are so unpredictable, so who knows what sweet little moments you'll capture with them.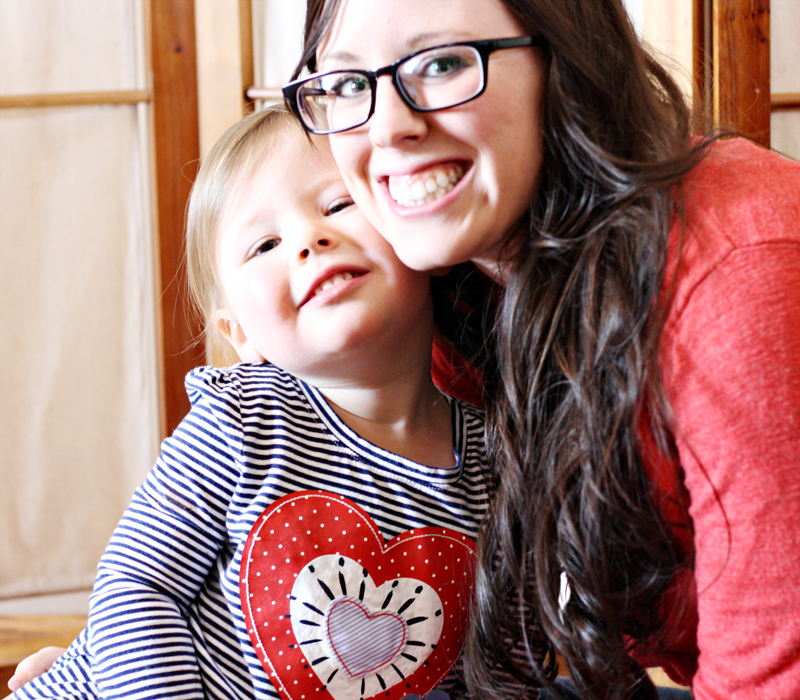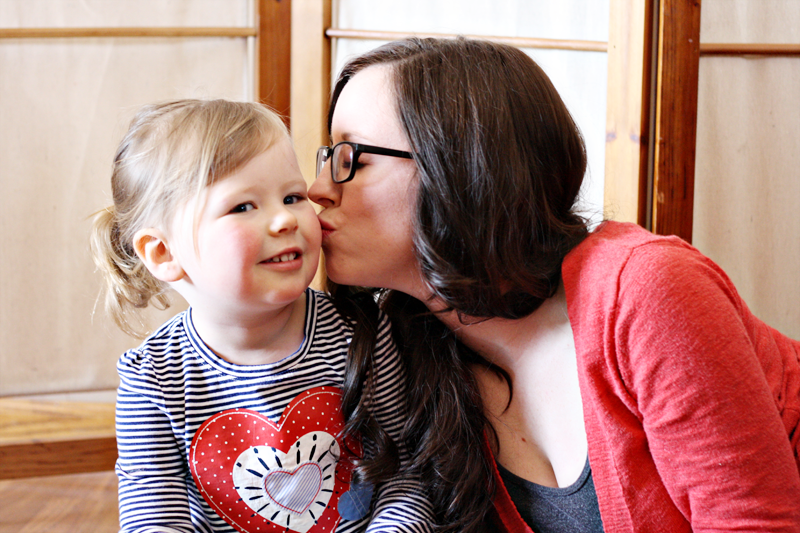 Shirt: Old Navy// Jeans: Old Navy
I'm really excited to continue capturing special moments between Alea and I'm hoping she has as much fun looking back on these memories as I had creating them with her. What about you? Do you try and jump in front of the camera with your kiddo every once in a while?
Bonus points: Take a picture with your little for next week's Trendy Little & I'll feature you in a fun little montage on the blog!
Trendy Little Link-Up Rules:
1. Link-up a post with pictures of your kiddos! (It doesn't have to be anything fancy or anything specific to fashion, just a post with your kids will do!)
2. Feeling inspired? Create an outfit collage of what you would have dressed your kiddo in for this week!
3. Include a link back to my blog on your post OR the button below.
4. Visit some of the other lovely ladies linking up & say hello!
5. Leave some love for me in the comments!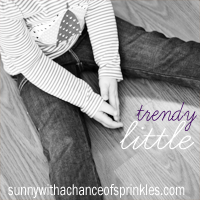 Also linking up with Toddle Along Tuesday, Covered in Grace, Still Being Molly, Mama Memoirs and Too Cute Tuesday!
Click below to visit this month's featured sponsor: