I've mentioned before how awkward it is to take photos of myself but in the same breath, it's so important. Especially within the blogging community. If I don't see enough pictures of the blogger behind the blog I'm reading, it's hard for me to stick around much longer. I'm a very visual person and seeing the pictures and the person behind the story helps me to better connect with the blog and that personal connection is what keeps me coming back. It makes me feel like I know the person in a sense.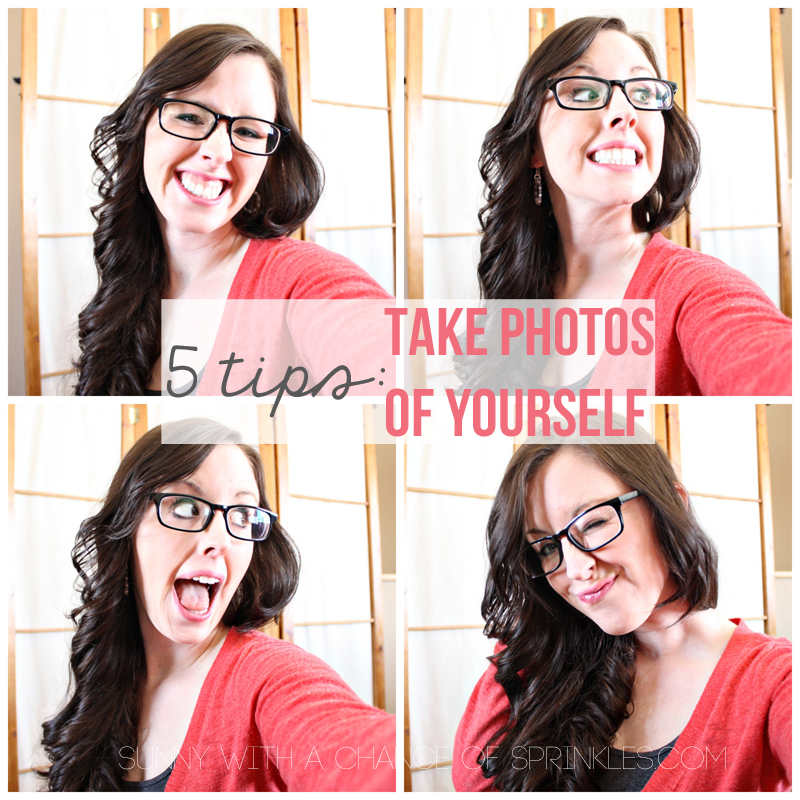 1|
Take a lot of pictures.
You're not going to get the perfect picture your first shot. I can almost guarantee you that. And if you're overly critical of yourself like I am, it'll take 50 pictures to get the 5 you're looking for!
2| Keep in mind your surroundings. Keep the background aesthetically pleasing. It's hard to focus on you as the subject if the background is all cluttered. In my What I Wore posts I typically use a tri-fold room divider. And I'll let you in on a little secret, it's the only thing I use it for. Otherwise it's stored away in our bedroom. It keeps things consistent from picture to picture and blocks out our finger printed walls and lack of decor.
3| Let in the natural light. This is with any photography in general. Natural lighting is key. It's the most flattering and it keeps things bright + cheery. If you don't have a lot of natural light in your house, then take the camera outside! I know, I'm a little timid about that as well, but you do what you gotta do, right?
4| Show them YOU. I'm kind of a dork sometimes and I think that reflects in the photos I take for my blog. I'm a little shy sometimes when first meeting someone, but once I warm up I'm a bubbly kind of person! I've always received compliments on my smile so I try and use that to my advantage! I personally don't look the greatest when I'm trying to be serious in photos– but that's because I'm not a very serious person! It's just not me. Play around with your facial expressions and you'll know it when you see it– the picture that reflects exactly who you are!
5| Use a self-timer or a remote. Yes, in the pictures above I totally have that MySpace arm thing going on, but I corrected myself in the photos below. My camera unfortunately isn't compatible with a remote, so I just use the automatic timer in continuous shot mode. I set it to take 7-10 pictures and the try various poses in that time frame. It works out pretty well. Sure there are a few blurred here and there, but I get the ones I need in between. –Most importantly without a cut off head or my arm sticking out of the corner of the picture!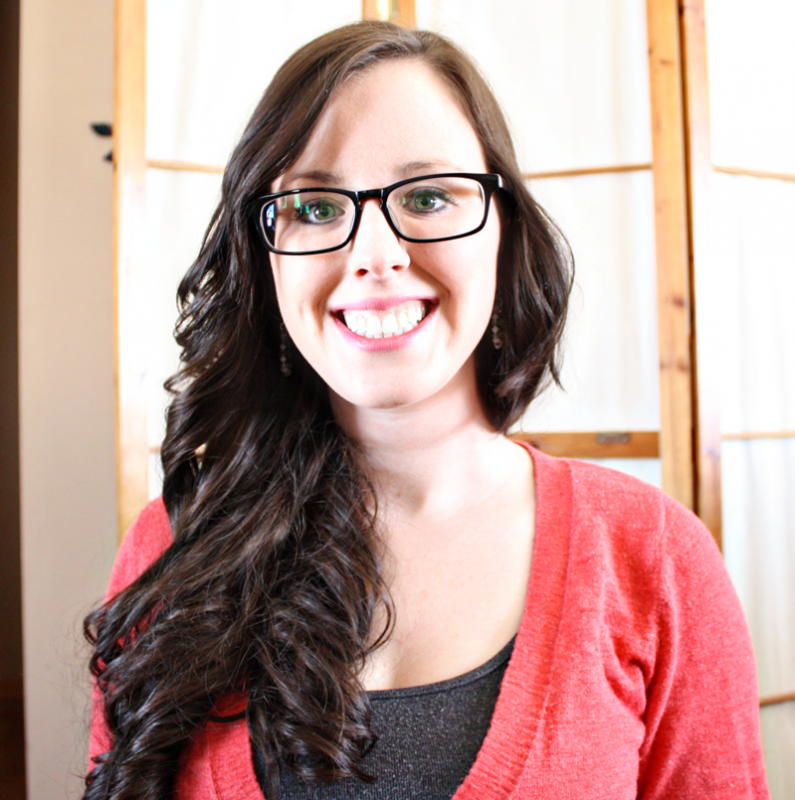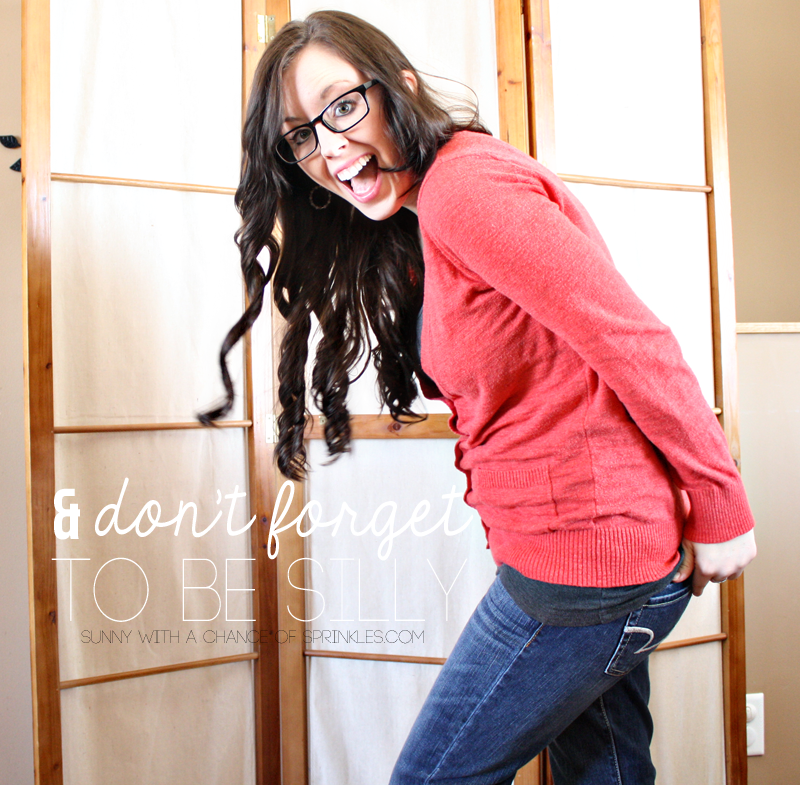 And my last piece of advice? (I know I said I only had 5 tips for you, but here's a freebie!)
Don't take yourself so seriously.
You're not a fashion model walking the runway at fashion week. You're in your back yard or your living room and you're just a regular old person. Don't `be too concerned about the look on your face or where your hands are. Just roll with it. The more fun you have with your photos, the more fun your readers will have looking at them!
Looking for more posts on the importance of taking pictures of yourself? Check out Mandy's tips & tricks, the queen of self portraits, Jess, a hilarious take on selfies from Eva and I love this post from The Paper Mama on owning your self-portraits.
Linking up with Lena B Actually & The Pleated Poppy & Two Thirty-Five Designs!
Click below to visit this month's featured sponsor: