This is proof miracles do indeed happen, my friends. Cory, you know that guy that I've been with for 4 years now? Yeah, he actually agreed to snap some outfit pictures for me for this year blog this past weekend. My two year blogging anniversary is at the end of May and he has NEVER agreed to take pictures of me… up until now. He's told me on a number of occasions how silly that would be, but he finally agreed to it. I don't know if it had anything to do with the fact that I took the lens cap off my camera, set it to the correct settings in manual, and shoved the camera in his hand and said "here, take pictures of me for my blog." But whatever works, right?
And almost all of the pictures look halfway decent.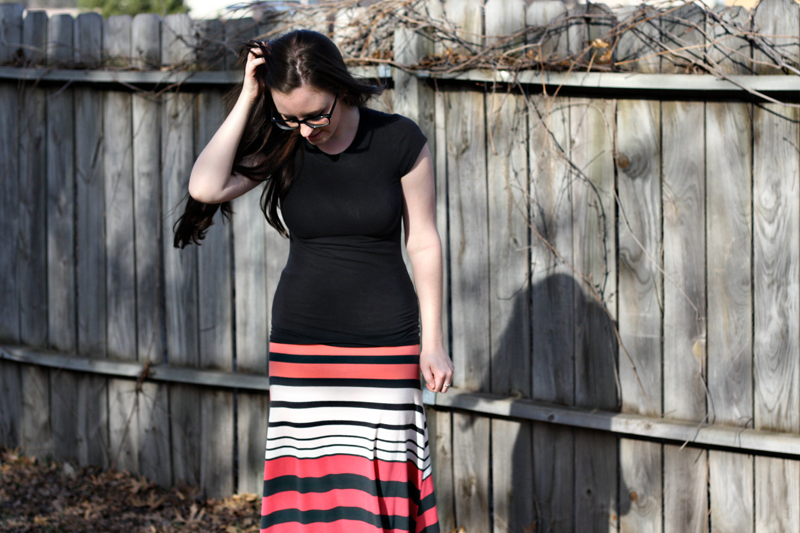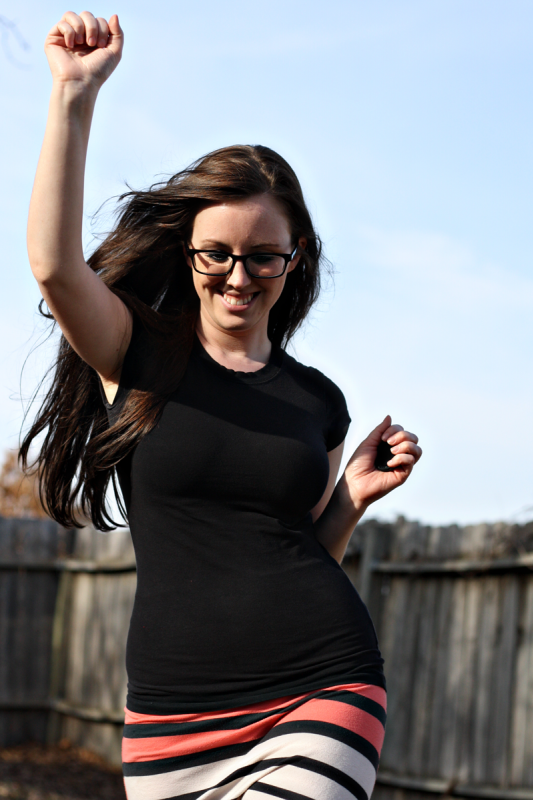 Maxi: Target | T-shirt: Forever 21 | Flip-flops: Old Navy
(Don't mind the lens cap in my hand… not sure why I decided I needed to hold that)

You see that last picture? That's a
victory dance
because I've finally conquered him. I think this is a sure sign that he
finally
accepts and maybe even understands this whole blog thang. I wasn't sure this day would ever come! This is one small step for… okay, I'll lay off the cliche phrases… this is freaking huge people! I think he's hired. Yep. He has no idea what he's got coming.
Now what about you? Does your honey take pictures of you for your blog? Do you feel totally and completely awkward… like I did?
linking up with the pleated poppy + all things alisa + because shanna said so + style elixir, dear abby leigh + rae gun ramblings, Vodka Infused Lemonade, lena b actually + Kiwi Women's Style.
Click below to visit this month's featured sponsor: