This is a sponsored post written by me on behalf of The Home Depot.
Okay, while the planning was all kinds of fun in this post, I have to admit that shopping at Home Depot was even more fun! Cory's area of expertise was the lumbar area, while I couldn't help but drool over all the gorgeous flowers in the outdoor gardening area. It was beautiful! Even though it snowed the week after we went, it was really our first taste of spring and the smell of flowers and all the bright colors helped remind us that spring really is on it's way!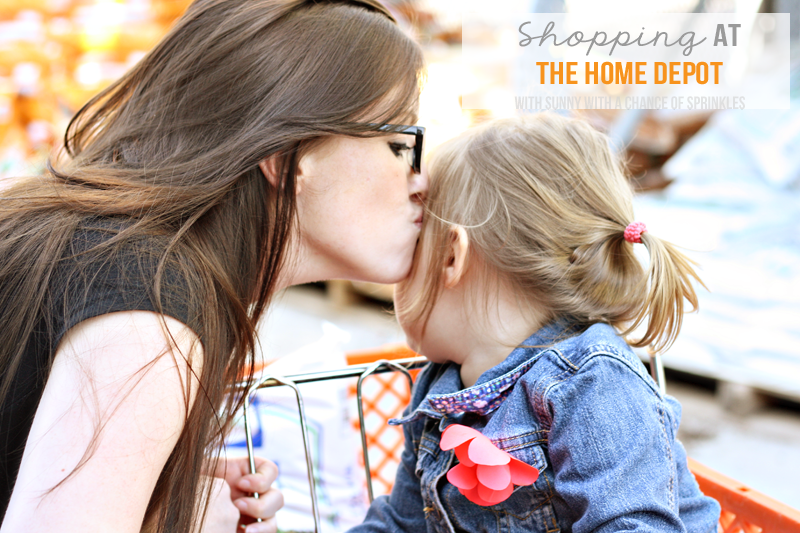 While shopping for our supplies at Home Depot, we took with our list from the Garden Club website and a rough idea of what we wanted to create. We debated getting the raised garden bed kit that one of the employees directed us towards, but we ultimately decided to get down and dirty and design and built our very own raised garden bed. We're talking lumber, screws, and maybe pre-packaged corner pieces… but who's keeping track! I think the corner pieces will give the garden bed just the right touch & bring everything together.
Overall, our experience shopping for supplies was great! The highlight of our trip came after we realized that the boards we wanted to buy (10ft) were too long for our vehicle, but the great sales associate we talked to agreed to cut them down for us. For free! We were able to leave with four 4ft boards and four 6ft boards cut to the perfect size for the dimensions of our 4'x6′ raised garden bed. What could be easier than that? Just the fact that the man we spoke with was so understanding and so willing to help really helped make our trip run smoothly. I mean, who wants to hunt down a friend they can borrow a truck & a trailer from, right?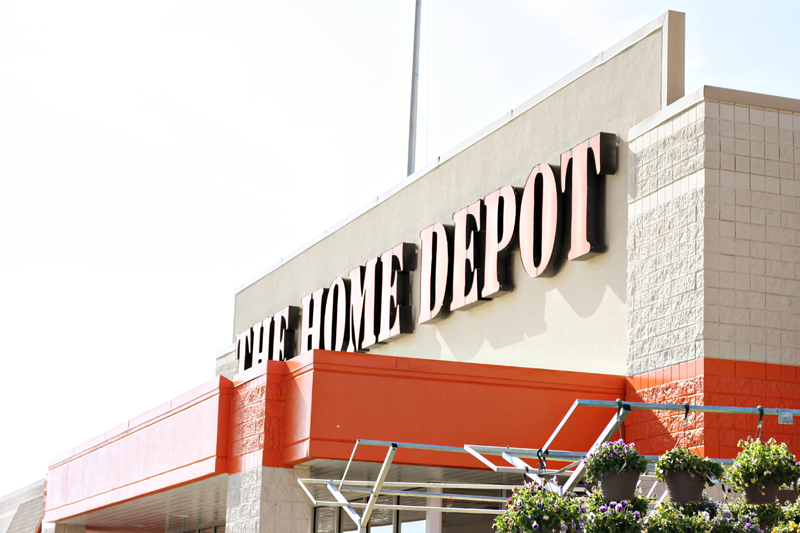 After we gathered up our lumber and the corner pieces, it was time to head to the garden center and get our shovel, garden rake, and load up on top soil. Cory thought it was absolutely hilarious to watch me load up the cart while he snapped away on the camera. Maybe that's why my arms were so sore the next day? He kept telling me to "lift with my knees and not with my back" and Alea giggled away while Cory and I bantered back and forth. All the laughter, giggles, and silliness that came out of this trip to The Home Depot was definitely my favorite part. It was a long day of errand running, but to end our day at Home Depot and truly just laugh and spend time together as a family really makes me smiling looking back on it all.
All of our materials were very easy to find as well, and the staff was so helpful. The employees weren't annoying asking if you needed help finding something every ten seconds like they are at other stores, but they're there and a round when you need help. They responded really well to the puzzled expression on my face a couple of times and were always friendly and easy to find. Easy to spot in those signature orange aprons as well!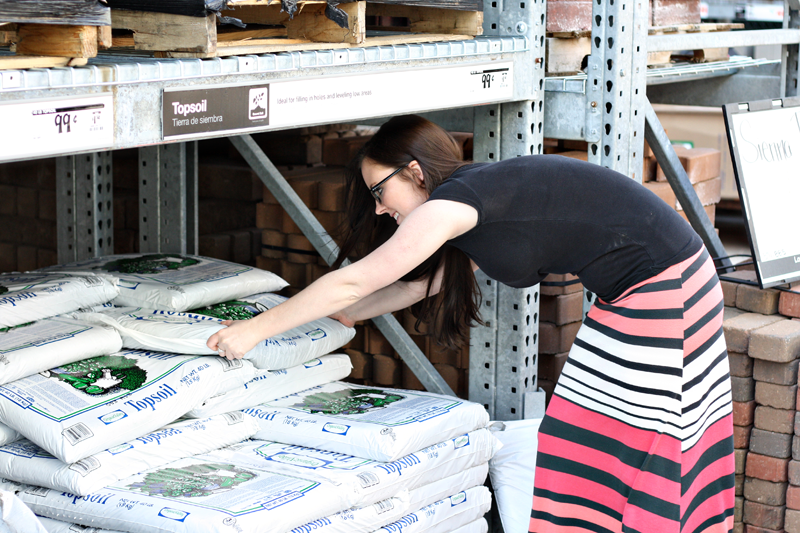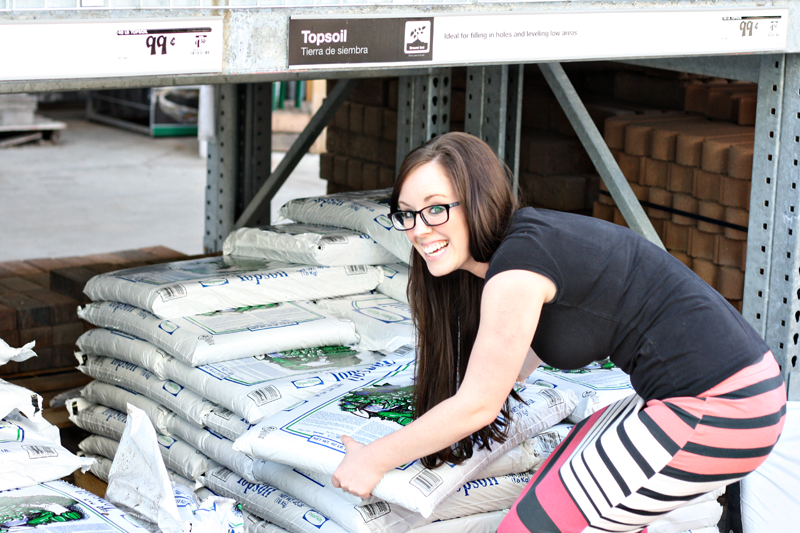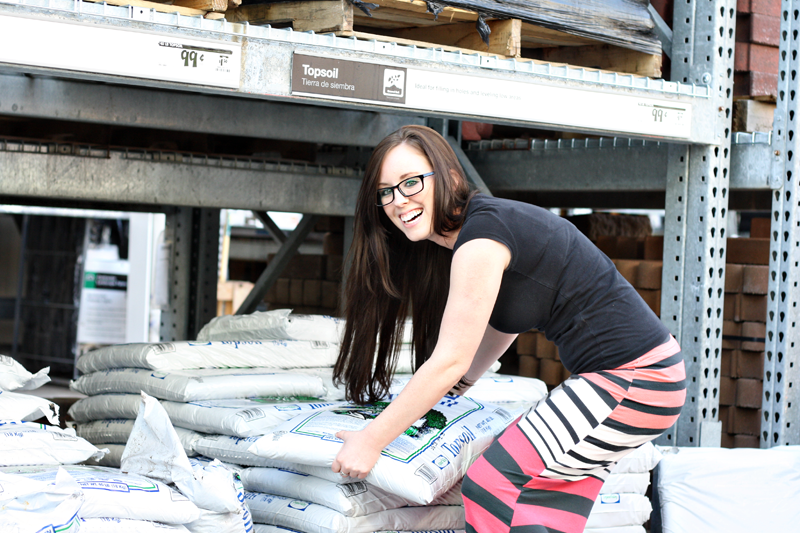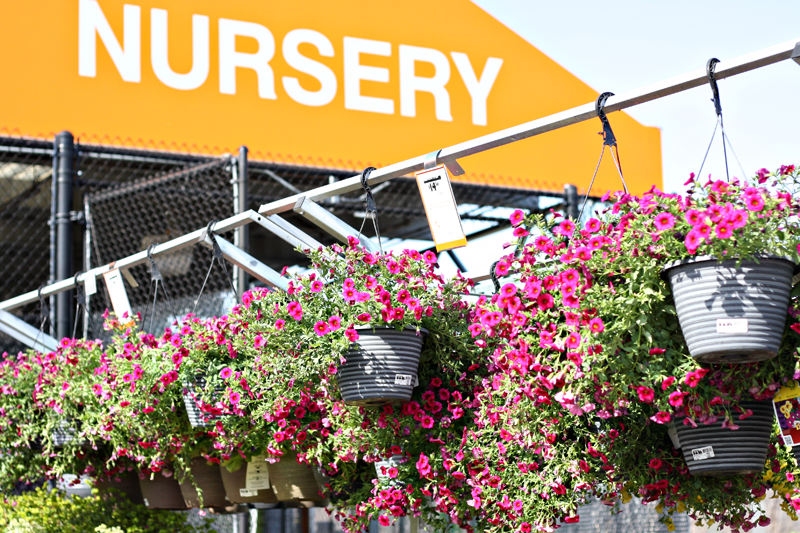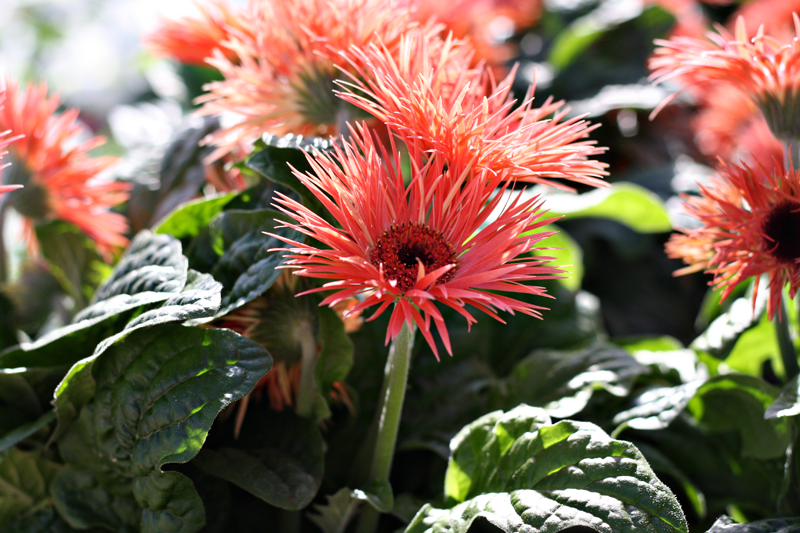 I can't wait to get started now on building our raised garden bed. Cory and I are going to have so much fun putting it all together… together. I swear I'll conquer that screw gun & do at least one corner! I think he's convinced that he's going to end up putting up this garden bed on his own, but I swear to you I'm going to prove him wrong. This girl's going to grab her safety glasses and work gloves and go to town!
The faster we get our garden bed built, the closer we'll get to planting our vegetable garden. I'm already dreaming about all the fresh batches of salsa I'll make and all the yummy cucumber salads I'll be able to make. I can't wait to make our vegetable garden dreams come true!
————————————
It's home improvement time, and The Home Depot has everything you need to #DigIn for Spring. No matter what projects you want to tackle, they have great values on all you need. They're ready to help you with renovation ideas and expert advice, too.
Get over $300 in email exclusive savings each year, sneak peeks on new products, monthly lawn & garden ideas for your region and access to The Home Depot's gardening experts. Click here to join the world's largest garden community today! Or go to
http://gardenclub.homedepot.com/ to see some of the many benefits of membership.
This is a sponsored post written by me on behalf of The Home Depot.
Click below to visit this month's featured sponsor: