Now that I'm out of school for the summer, it's time for Alea to start doing a little summer school. Cory and I talked and decided that we won't be putting Alea in preschool in the fall and we'll be waiting until next fall when she's 4 years old. We really feel as though she doesn't need two years of preschool (heck, I didn't even go to preschool at all), but in the mean time it would be great to not only supplement what she already knows while teaching her a little bit more.
We have a fun preschool workbook that I've been wanting to really sit down and use constructively with her, but I don't want this summer to be all about worksheets. I want to teach her that learning can actually be fun. So our very first summer-school lesson was most definitely fun! A hands on color-mixing activity that really taught her something. By the end of our "lesson" when I asked her "what color do blue and red make?" She could answer almost immediately with "purple!"
It's all about figuring out what works best for your child too. It may be trial and error, but in the end you're working on discovering what their learning style is. I know I don't learn best from someone just verbally telling me information or just reading information from a book. I'm a very hands-on learner and by the looks of it from this little color mixing activity, I think that Alea's going to be that way as well!
It's pretty simple. There's really not a lot to this "craft" if you can even call it that. A couple dollops of finger paint (we like
Crayola Finger Paint
) in the coordinating colors and let your little one have at it. The mixing and exploring of the colors and the finger paints is the best part for them. But don't forget to wipe off their hands in between colors as so to not taint the experiment!
Remember:
Red + Yellow = Orange
Blue + Red = Purple
Yellow + Blue = Green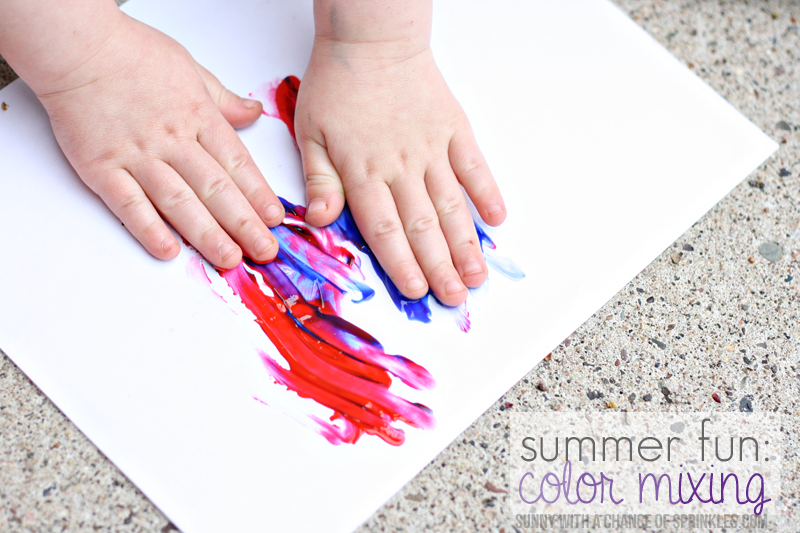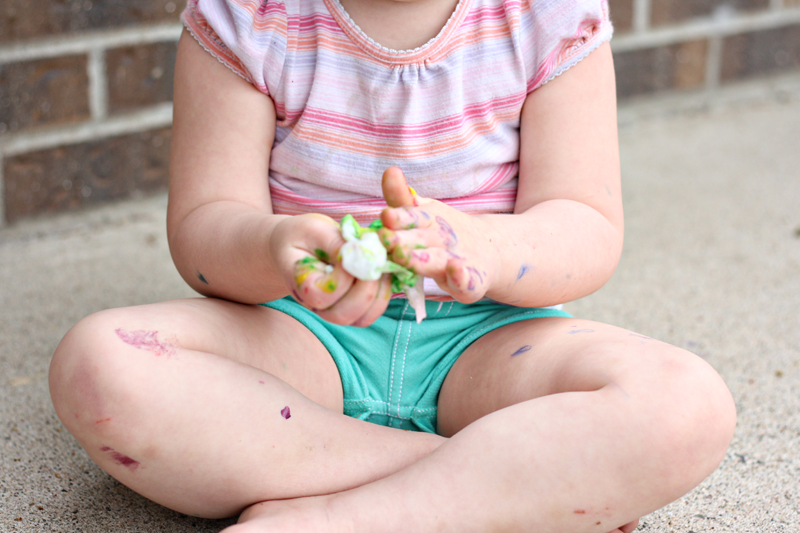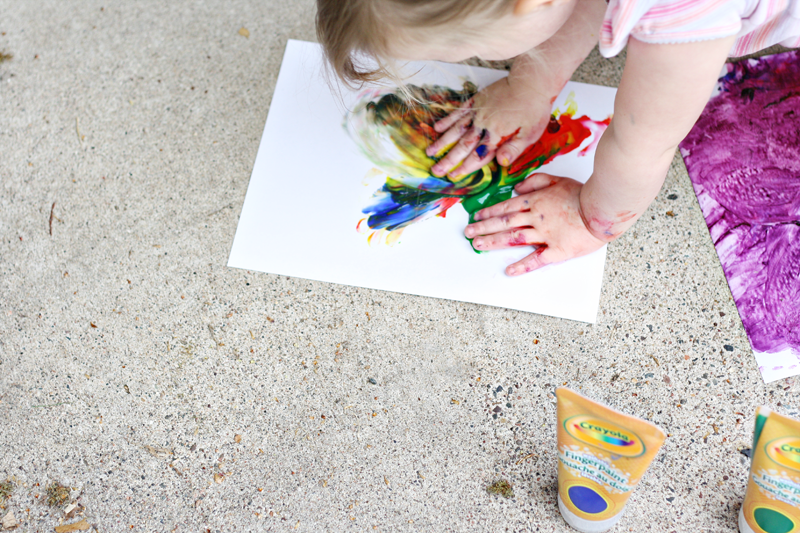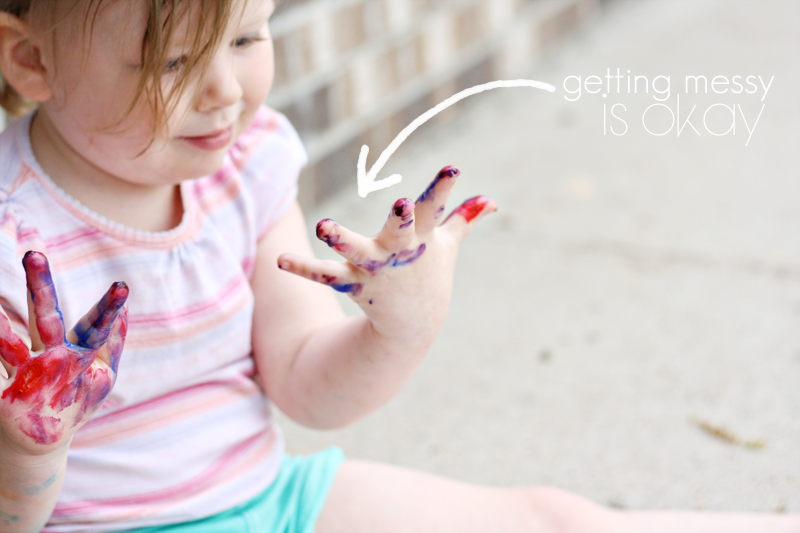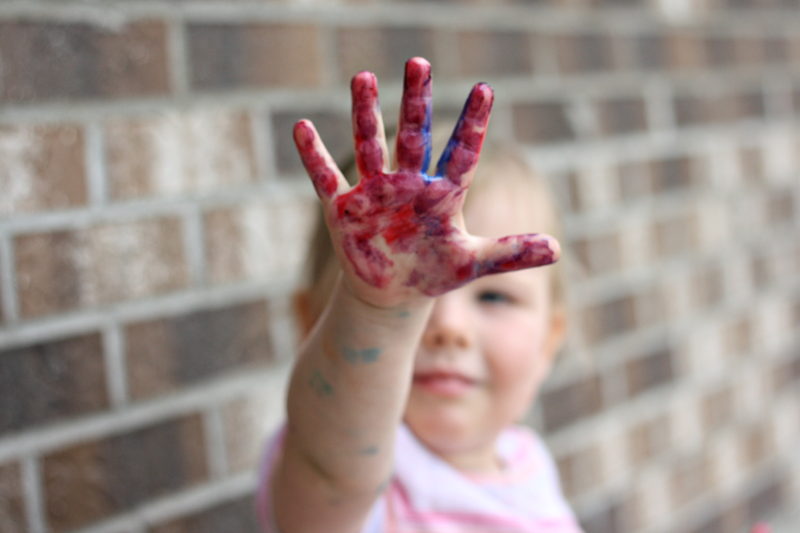 Alea was convinced that mixing all of the colors together would make a rainbow. Boy was she disappointed when she mixed them all and it made the ugliest shade of brown we've ever seen!
Not only is it an educational activity, but it's a fun and messy one. It's an activity where you as a parent need to let go a little and embrace the mess! Just make sure you attempt this on a nice warm day so you can be outside and don't forget a package of wipes on your way out there. And remember, little ones are sponges. Teach them all that you can!
Click below to visit this month's featured sponsor: