It's Friday again & that means a coffee date vlog and 5 things from my week that I'm loving. We're two weeks away from the end of the semester and I think that Alea's going to be happier to have her mommy home with her everyday than I will to be done with classes for the summer… maybe! I can't wait for lots of crafts, outdoor picnics, and trips to the zoo. This is definitely going to be a summer to remember!
If you're not quite sure what I'm talking about in this vlog, you can catch up by reading
my post on birth control
. I really do appreciate you all opening up to me and sharing your experiences as well. It makes opening up, being honest and talking about "those things you just don't talk about on a blog" totally and completely worth it. You know me, I'm always willing to push the envelope. I've talked about how
bloggers fart too
and my family's
possibly controversial start
. I just want to be open about my life and my choices and your positive response to that makes me smile & makes me feel like I'm making a difference.
I sure appreciate you guys, a whole lot!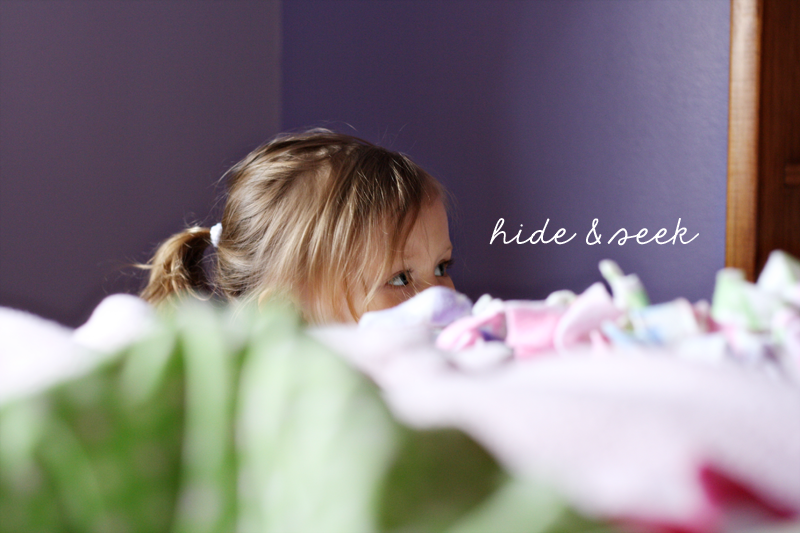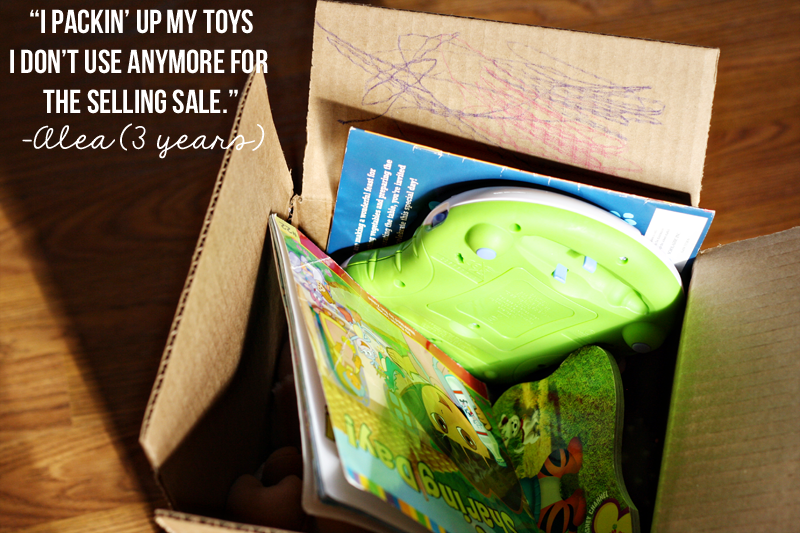 The weather tanked again in Minnesota. NO snow… so far, but the temps went down considerably from the weekend. The only solution to that? To paint my toe nails. Freshly painted toes just will spring/summer to come, right? I'm hoping so, anyways.
Chips. I love to hate them. I sit down with a bag and read some blogs and before I know it, the entire bag is gone. It's disgusting. I don't even know why I buy the darn things in the first place! Never again. Until next week.
Playing hide and seek with Alea is always an adventure. Quite an easy one I must say. She usually covers her eyes and assumes that since she can't see me, I can't see her, but the other day she thought her bed was tall enough to hide her. She makes me smile.
Alea was frantically packing up her toys in this cardboard box the other day. I had no clue what she was doing, but when I asked her she replied with "I packing up my toys I don't use anymore for the selling sale!" I bet she'd change her mind pretty quick if we sold her beloved Dora books at a garage sale.
It's no lie that Alea's a huge fan of Chobani Champions. Don't even get me started on these tubes though. THESE are how I bribe Alea to eat lunch. Not even going to lie. This mom is not above bribery. Not one single bit.
Linking up with Rags to Stitches & Lauren Elizabeth
A special thank you to Chobani Champions for sending Alea a package filled with her favorite Champions Tubes!
Click below to visit this month's featured sponsor: