There's so much negative in this world. So much sadness, so much judgment, and so much greed. There's so much in this world that can drag you down and through the mud and take all the light out of your eyes. I hate that feeling more than anything. That feeling of being judged or looked down on, yet throughout my life I seem to have welcomed and encouraged negativity in my life. Almost purposely surrounded myself with it and choosing to accept it.
I'm not doing that anymore. I'm taking a stand against the negativity and negative people in my life and taking the high road. Gossiping isn't right and it doesn't make me feel good about myself. Sure, we're all a little judgmental and maybe talk about the other women in our lives, but seriously? Why not build each other up instead of bringing each other down? I just wonder sometimes what's said behind closed doors when I'm not around those that I'm gossiping with. What are they saying about me?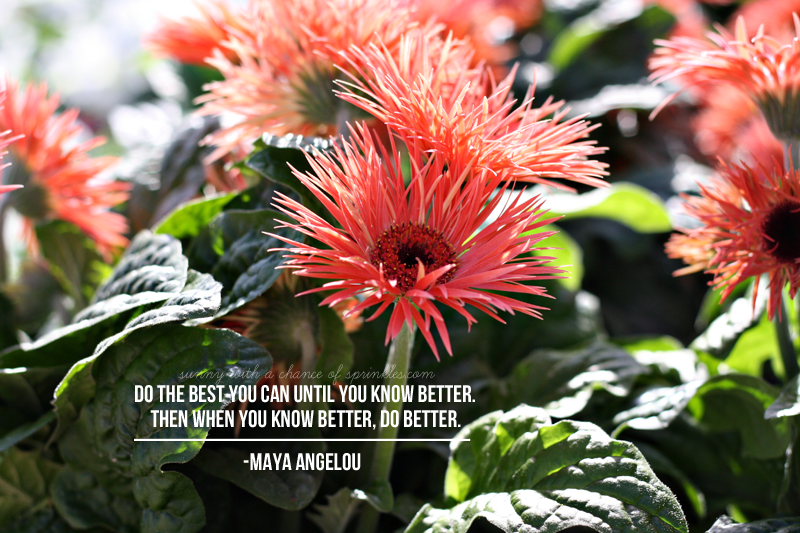 It's not even about trying to fit in or being "cool." It's about self respect and the respect of other women around me. I'm choosing respect. I'm choosing to let go of pessimism and bullying. Because that's exactly what it is. Bullying is an epidemic not only with the children in our schools, but also with the catty mothers as well. It may not get physical and there may not be violence involved, but words can hurt so much worse.
And it's not even about just gossiping about other women, it's about gossiping about their family's and their children as well. Who cares if they don't feed their children organic or they went to McDonalds for happy meals. They're doing their best just like we all are. Kids (unfortunately) don't come with manuals. We're all left to our own devices and we all have the right to parent how we choose to parent. Do I always agree with other parenting techniques? No. Do I voice this opinion? Sometimes. But that's not right. It's not right to bash other people's parenting. There's no point.
Let's start focusing on ourselves and our own children and what we can do to better our lives and the lives of the children we are raising.
Let's take a stand as women to come together rather than tearing each other apart starting with the blogging community and moving beyond.
What do you say? Are you with me?
Click below to visit this month's featured sponsor: