Is there anything cuter than a three-year-old in denim on denim? I think not. I'm absolutely obsessed with this little ensemble Alea was gifted from her Grandma on her 3rd birthday. That pink flower is just the cutest & she just looks like a little fashionista walking around. It cracks me up. I love dressing little kids up like they're big people, don't you?
This day was a doozy for Miss Alea, let me tell you. While walking into Wendy's, and holding Cory's hand mind you, she managed to trip and skin her knee. It wasn't too bad, but both knees were scraped up a bit. Then, we went over to Kohls to do some shopping and yet again, Alea managed to trip again and get rug burn on her knee from the carpet in the store. And the clumsiness doesn't end there. When we got home we were playing and cleaning out the area for my raised garden bed and she tripped and really skinned her knee on the driveway. But of course, my daughter's scared of band-aids and wouldn't have anything to do with one. She literally panics if you get anywhere near her with a washcloth to clean off owies or a band-aid to cover an owie. Like a flailing-her-arms-and-screaming-her-lungs-out kinda panic.
So that night, Cory and I went on a top secret mission. While Alea was sleeping, I held the iPhone and used the flashlight app and he quickly and carefully cleaned her scraped knee and applied a band-aid. She didn't even flinch. And the next morning she wasn't even that ticked that she had a band-aid on. She was more relieved that she couldn't see her owie and now asks for square band-aids for the littlest cuts and bumps.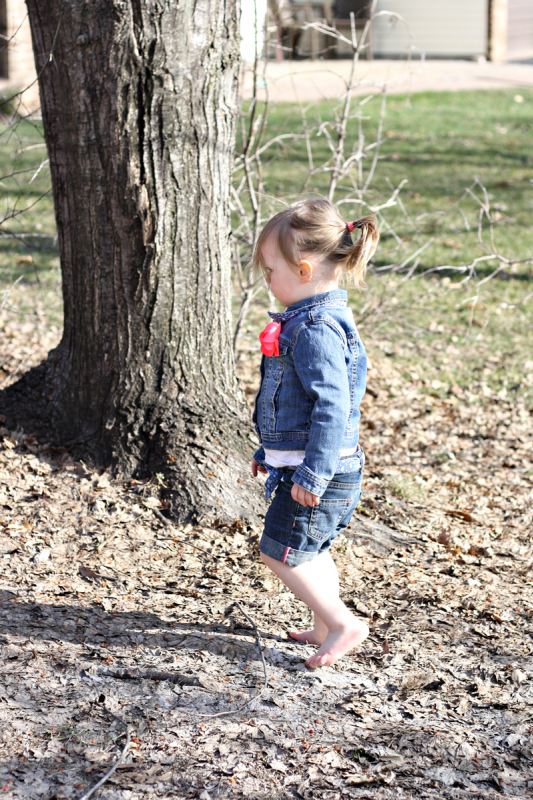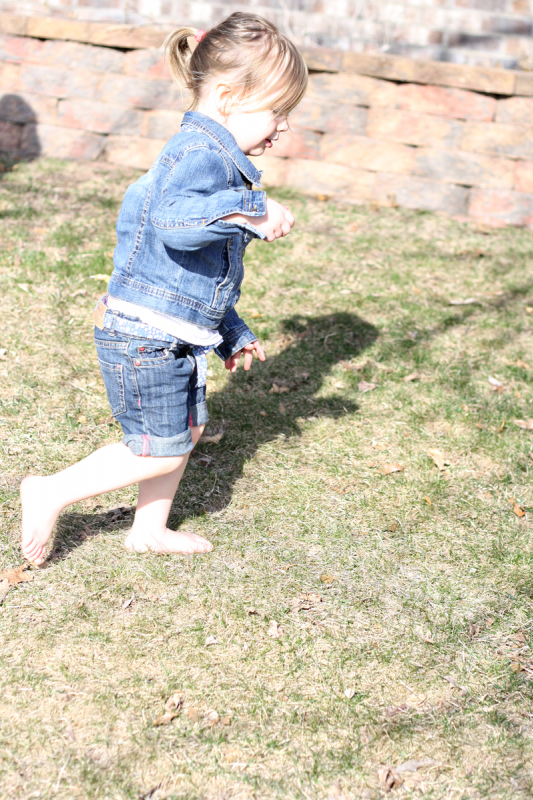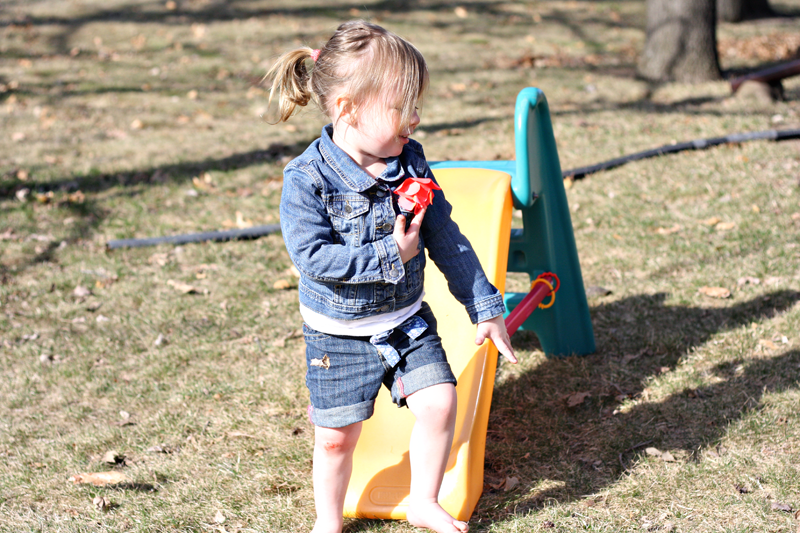 Shorts + Jean Jacket: Target
Kids are silly aren't they? They freak out over the littlest things and the littlest things make them giggle. They're so very resilient, but so darn stubborn. What silly stories do you have to share about your cutie? What silly things have they been up to lately?
Link-Up Rules:
Include a link to my blog in your post OR the linky button below.
Link-up any post with pictures of your littles or a fashion inspiration board for your little.
Link directly to your blog post, not to your blog's homepage or a giveaway.
Visit some of the others linking up + say hello!
Leave some love in the comments!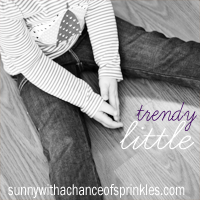 Click below to visit this month's featured sponsor: