Thank you to Wendy's for sponsoring this blog post.
The other day we decided to do things a little differently. A typical day for us starts out with breakfast right away. Alea sleeps hard and immediately needs either a bowl of oatmeal or a bowl of cereal– she's always been that way. We started our day out like that, but then afterwards instead of me hopping on the computer to catch up on e-mails with a cup of coffee, we started out our day with a sweet morning story time instead. Don't worry, the usual cup of coffee came with! I wish you could have seen the look on Alea's face when I told her to go to her bookshelf and pick out all of her favorite books, as many as she wanted. Her eyes lit up and she got this happy little grin on her face. Unlimited books = unlimited snuggle time with mommy. Something that she probably didn't get enough of when I was busy with school.
Our favorite reads? Definitely Dr. Seuss. Hands down. And those Dr. Seuss books you see? Those are from my childhood! We read Tatty Ratty, Muddy Paws, and an all-time-favorite Olivia, but when we moved onto the Dr. Seuss books, my heart was so, so full. I know some of those books by heart and I remember reading them when I first started to read. Sharing that love of reading with Alea and to see that love of reading develop in her at such a young age is so very sweet to me.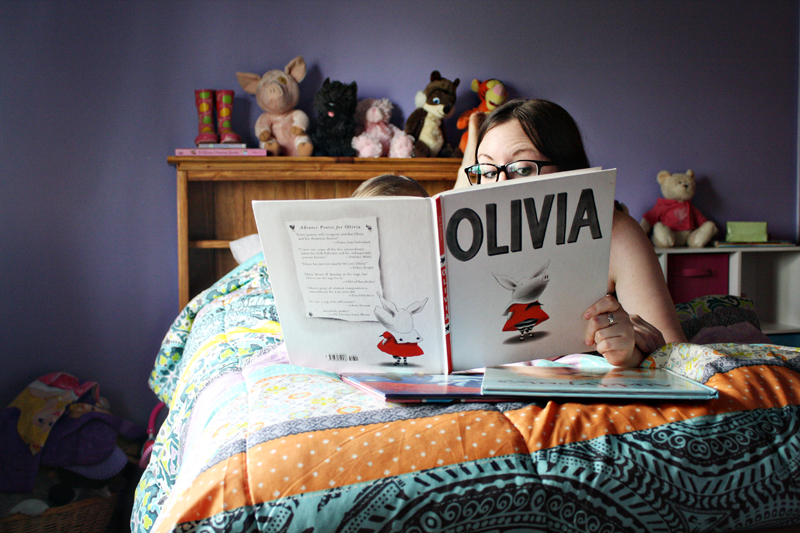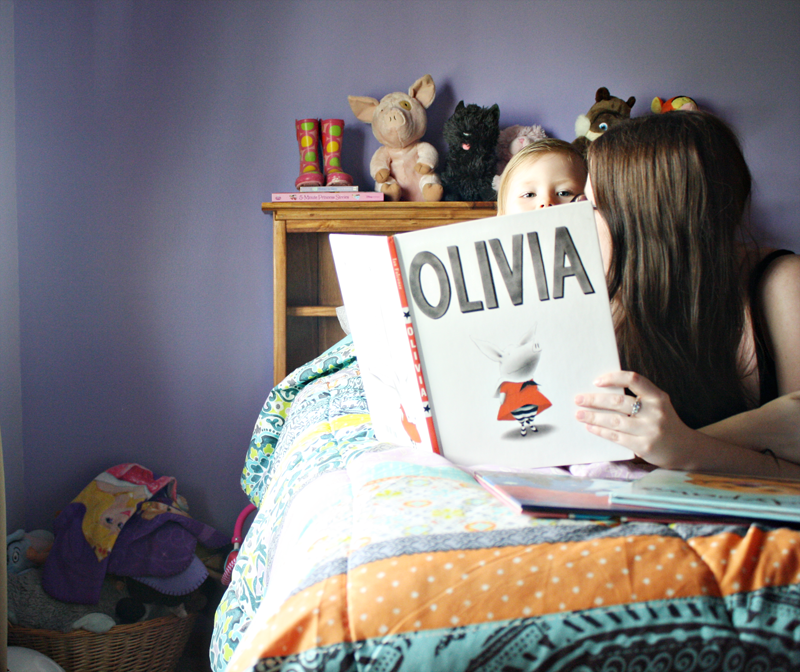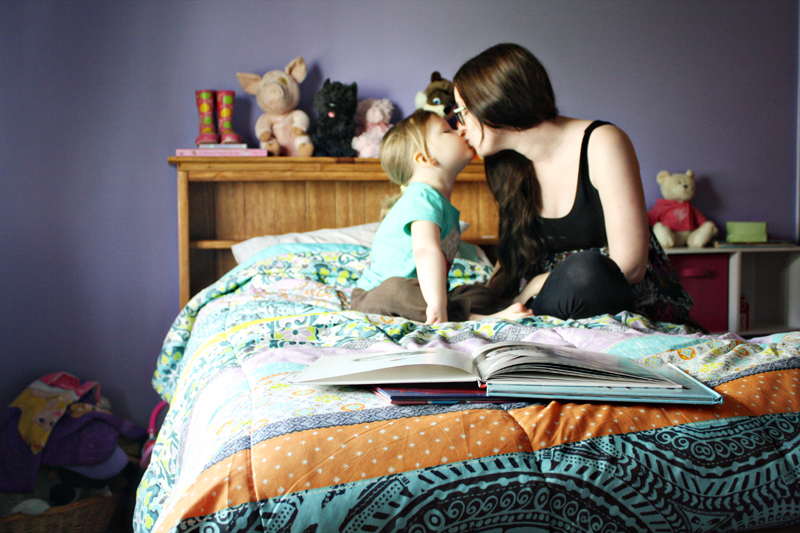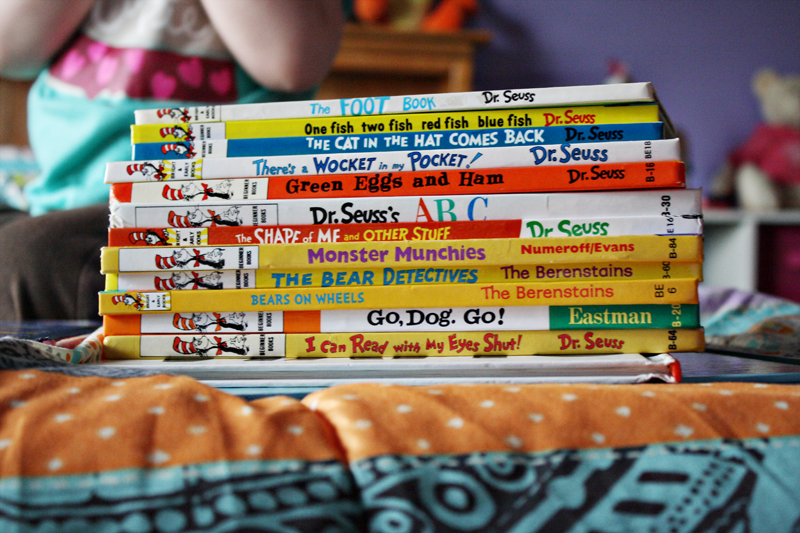 We thought our day started out sweet then? Well, it only got
sweeter
. Alea didn't know it yet, but we had plans to meet up with friends for a play-date at the park and a stop at Wendy's for their Frosty Waffle Cones. You know, Wendy's was on our way so we just
had
to stop. I love planning little surprises like this out for Alea and then telling her the morning of,
sometimes
if I get too impatient I'll tell her the night before, or just before we leave. It makes ice cream and park dates so much sweeter if they're a surprise! Our friends made the long hour and a half drive to come and see us, so it was the least we could do to treat them to a cone & share some sweetness and smiles.
This was actually a very special moment for Miss Alea, too. Up until this point, she had never had a ice cream cone before. So, the Wendy's Frosty Waffle cone was her very first ice cream cone ever. Am I just a sap, or do other mommies get excited over little firsts like this, too? I love that these firsts will continue too. She may be three, but there are still things she's experiencing for the first time and being able to witness all of those firsts is just magical to me. It always has been. On the way home Alea even said to me, "Mommy! I never had an ice cream cone before. That was so yummy in my tummy!"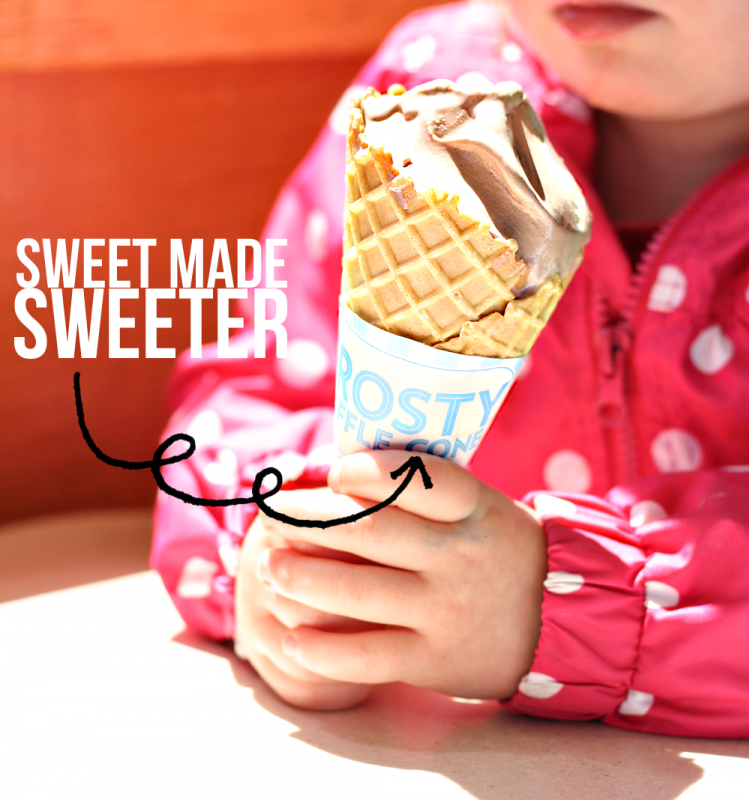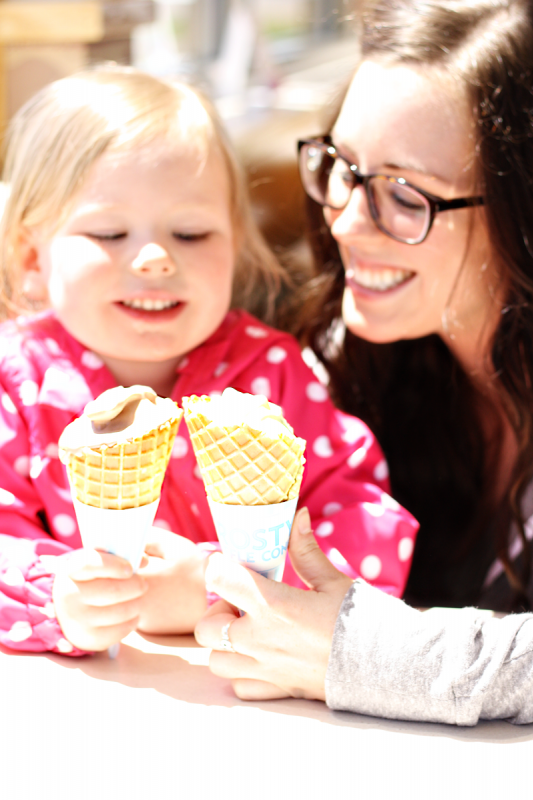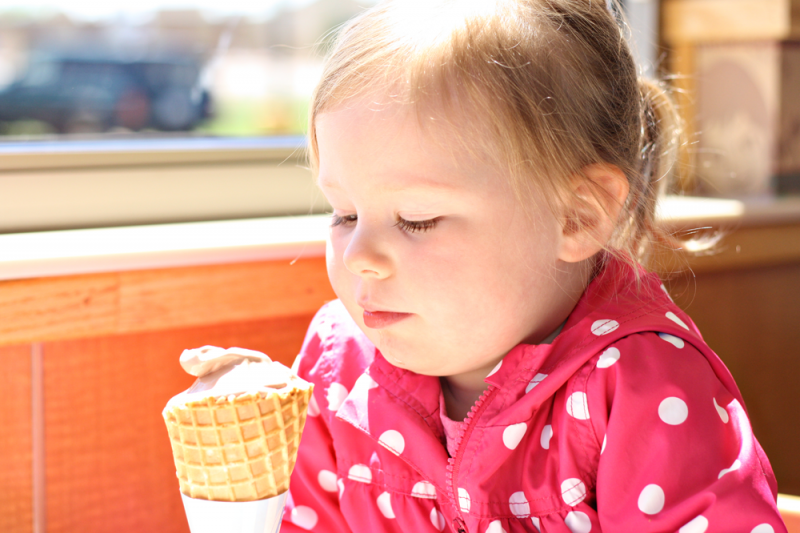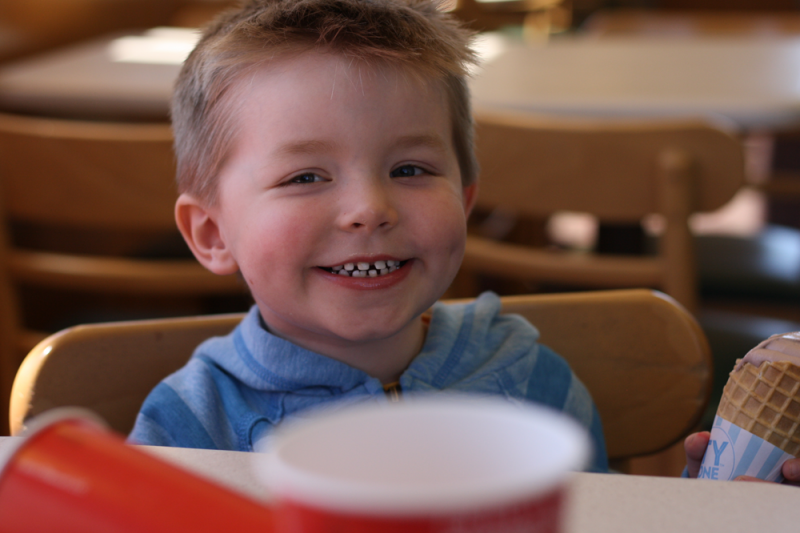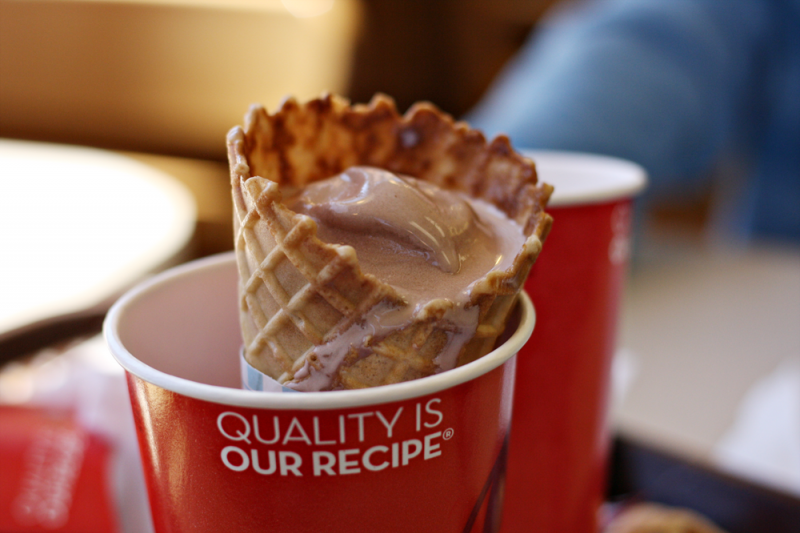 I'm not gonna lie. I didn't think a frosty could get any better, but add a crunchy waffle cone and you've got nothing but perfection. And don't forget to get some fries too. Because not even a frosty waffle cone is complete without some fry dipping!
After grabbing Frosty Waffle Cones at Wendy's, we made our way across town for some time at the park. My friend and I let the little ones run off their energy while Kim and I caught up on what's been going on in our lives since school ended a couple of weeks ago. Though I love that I get to stay home with Alea during the summer, I was just craving some adult time! I'm not sure about Landon, but I know Alea ran out some of her energy… she slept the minute we got in the car up until just before dinner time. Our day just kept getting sweeter and sweeter! ::winks::
What are your favorite books to read to your littles? How do you make each day sweeter?
This post is sponsored by Wendy's, but all opinions are 100% my own.
Click below to visit this month's featured sponsor: