In my opinion, the only thing that can make a present even better is a sweet card to go with it. It doesn't always have to be sweet though. A sentimental card that brings tears to my eyes always wins. I'm a sucker for that kinda thing, what can I say? But you know what could even top that? A personalized sentimental card. Yep. Personalized. It's totally possible and there are so many adorable options to choose from at Cardstore.com.
I picked out this card for my mom for Mother's Day because it's not just one that you open up and toss in the recycling. It's one that you could hang on your refrigerator and show off to all your visitors. I'm not the only one who totally creeps on other people's fridges, am I? It's always been fun for me to see what other family's find important enough for that coveted spot on the fridge. Well, I don't want to speak for my mom or anything, but this card totally deserves prime real-estate on the fridge.
I love the trendy look and feel and I love that it looks hand-drawn and almost homemade. But more than anything? I love that I could put my own personalized note inside without having to scribble it out in my sometimes-terrible handwriting. Cardstore.com lets you type in your own personal message and even choose the font, color and size of the text. It's a great way to add your own personal touch!
Not only can you add your own personal message to your cards, but they also give you the option to add your own personal pictures to the cards as well. And the styles are seriously to die for. Here are some of my favorite happy birthday cards: one, two and three. But if you're in the market for a good Father's Day card (it's only a couple weeks away now) then here are my top picks: one, two and three. Cutest cards ever, right?
I hope you love them as much as I do!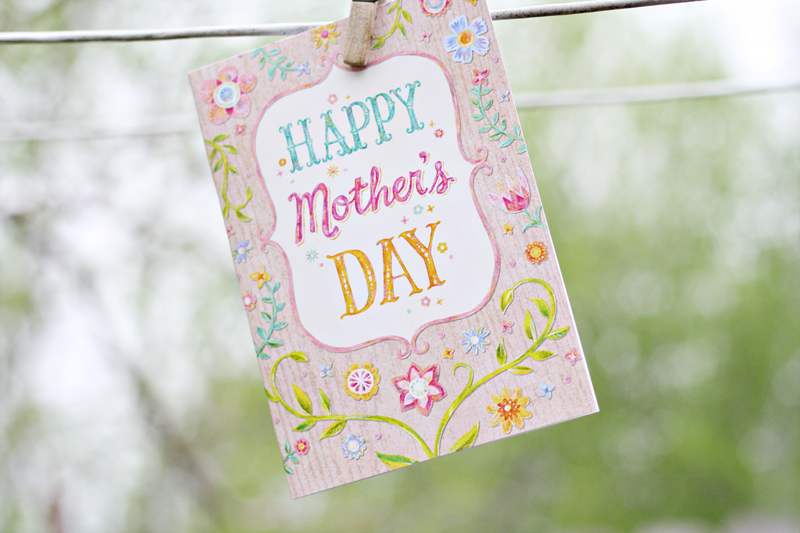 Disclosure: I was provided a card of my choice in exchange for an honest & truthful review. All opinions are 100% my own.
Click below to visit this month's featured sponsor: