This is a sponsored post written by me on behalf of Unilever.
Growing up we used nothing but Country Crock and other cooking type spreads. I remember going to my great grandma's house and it was always so weird to me that she left her stick of butter in a butter dish out on the counter. Aren't you supposed to refrigerate that Grams? Where's the tub it came in? Part of me always wondered why we didn't use real butter when I was growing up, but as I grew up and started doing my own grocery shopping and reading labels, I soon realized why. Real butter is loaded with saturated fats and calories! I Can't Believe It's Not Butter has 70% less saturated fats and 30% fewer calories than butter. As an occasional calorie counter myself, I know that every calorie counts and if the stuff I'm spreading on my toast in the morning is going to cost me my serving of ice cream later that day, I'm not having it!
We've always been Walmart shoppers for groceries. Well, ever since I met Cory anyways. It's amazing how much money we save by shopping at Walmart vs. the other grocery stores in our area– especially the one in our small town. They're especially good at hiking up the prices, but when we shop at Walmart we know that we're getting a good deal and the lowest possible price. Cory and I always giggle because I start having heart palpitations and get a little anxious with our overflowing cart as we head towards the checkout at Walmart, but then our total ends up coming to $200 or less.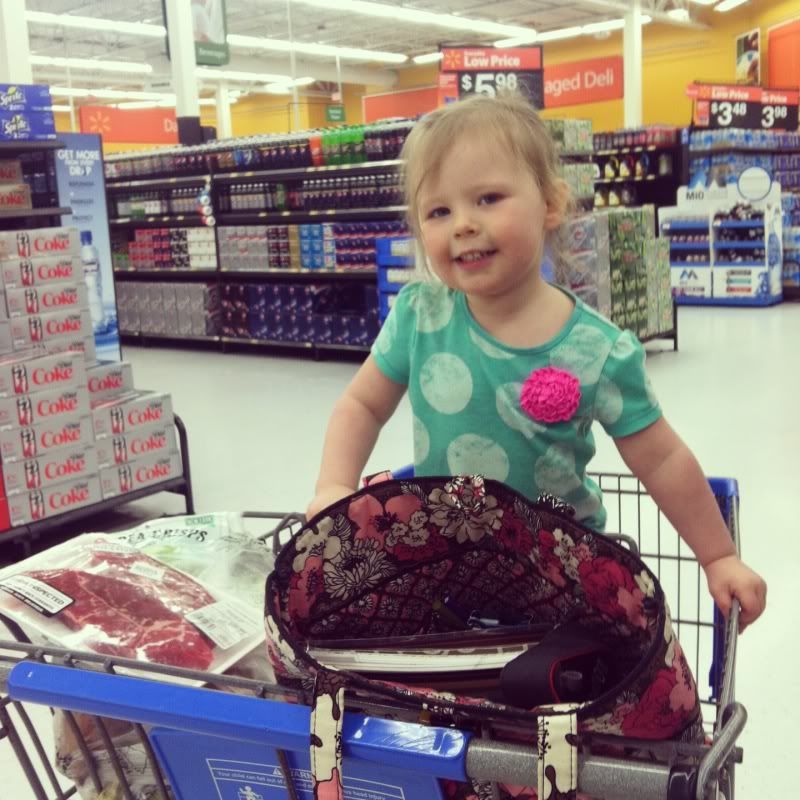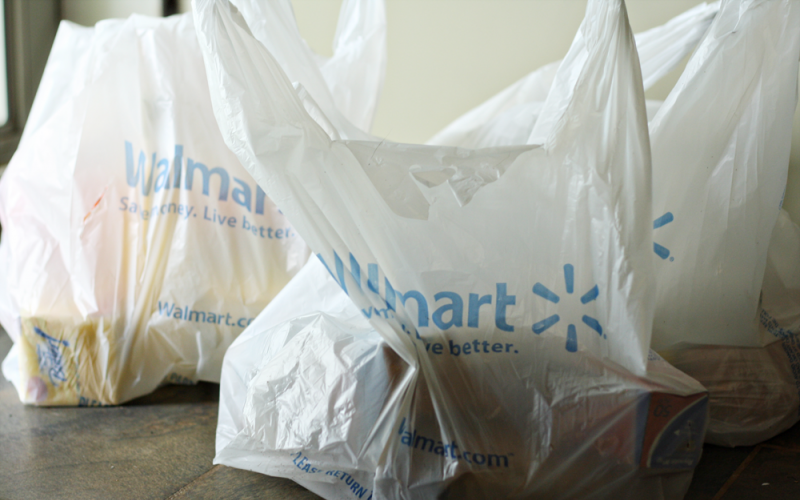 After a trip to Walmart, we've decided to put these I Can't Believe It's Not Butter sticks, spread, and spray to the test to see what we can make and create with them! I've been searching and searching for the perfect summery recipes to use with them. The possibilities with these cooking spreads are absolutely endless. I began my search for recipes and kind of laughed at myself because you can add this to basically ANYTHING! You can add a little spray to your veggies or use it to bake banana bread. You name it! What recipes do you add butter alternatives to?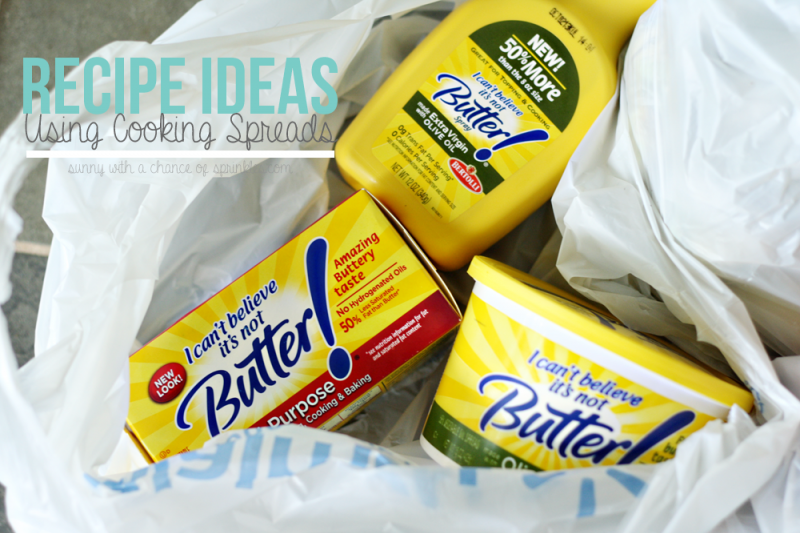 Here's what I'm thinking:
Salmon topped with a dill & I Can't Believe It's Not Butter sauce wrapped in foil on the grill
Grilled corn on the cob with I Can't Believe It's Not Butter Spray and maybe a little dill on the grill (that rhymed!)
Sweet potato made like this recipe on Pinterest, but adding butter and brown sugar to the slots instead.
Chocolate chip cookies from this I Can't Believe It's Not Butter recipe
But of course, I'll have to cater to Cory's taste buds as well. He's not a big fan of sweet potatoes OR salmon, but those are two of my absolute favorites. In place of the salmon and sweet potatoes, we'll make steak and regular baked potatoes. Now I'm on the mission for the perfect marinade for his steak. He always does all of the steak-making in our house (he does a pretty darn good job) so I think he'd be pretty impressed if I knocked it out of the park and made it delicious. I'm thinking of replacing this butter steak marinade with I Can't Believe It's Not Butter. What do you think? What do you marinade your steaks with?
I'm thinking this will make the perfect meal this weekend while we want nothing more than to be outside enjoying the beautiful weather. And the cookies will make the perfect little recipe for Alea and I to do together. She's always requesting that we make cookies, but we usually don't make them because that means someone has to eat them! Cory doesn't like sweets and Alea and I like them a little too much. It just doesn't work out in my favor! But when we picked up a bag of chocolate chips at Walmart, Alea's eyes lit up! She knew exactly what that meant… we'll be baking cookies together. I love that that's such a special treat for her! I'm so excited to share our finalized recipes with you all and let you know what we thought about the I Can't Believe It's Not Butter products!
Cooking your favorite recipes using Unilever buttery spreads is a deliciously smart move.
With 0g trans fats per serving, less saturated fat and fewer calories than butter, cholesterol-free spreads are a better option.
Visit itsgoodtoknow.com for more information and recipe ideas now!
This is a sponsored post written by me on behalf of Unilever, but all thoughts and opinions expressed in this post are 100% my own.
Click below to visit this month's featured sponsor: