If you know me, then you know I drink a lot of coffee and soda. Especially when school is in session. I've considered buying a bottle of water in the cafe at school, but what's the point? If it's not caffeinated I don't bother. Which is absolutely ridiculous. Did you know half the reason your tired could be because you're dehydrated? (Pardon me while I get all scientific on ya) The cells in your body are literally dying for hydration and that's what's slowing you down.
I know we've all heard it a thousand times before though. Drink 8 glasses of water a day or drink x amount of ounces per x pounds of body weight. But do any of us really do that or really keep track? And if we get that far do we really enjoy it? I love a cold mason jar of ice water every once in a while, but I need some flavor to my beverages. I've tried things like Mio and Mio Energy, but haven't fallen in love. What I have fallen in love with recently is adding fruits to my water. It's so refreshing and adds just that perfect amount of sweet!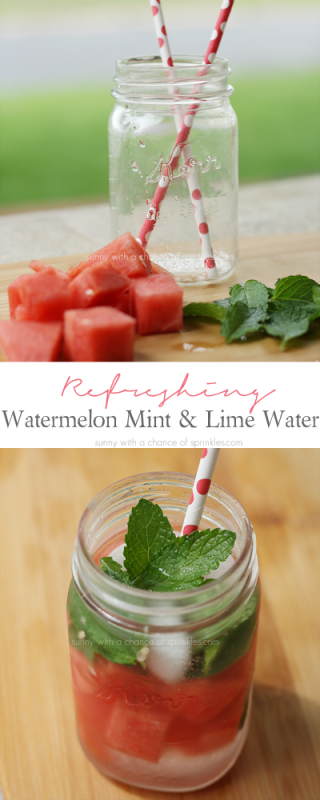 This is my favorite concoction yet.
Watermelon, Mint, + Lime Water
A handful of mint leaves
+
1/2 cup of watermelon
+
a squeeze of lime or
I used True Lime because I didn't have any limes on hand
+
water
+
ice!
I'm the only one in the house who eats watermelon and I can never say no to the $4-$5 ones at Walmart, so sometimes I need to get creative with how I can use up an entire watermelon on my own. Adding it to water is not only refreshing, but definitely keeps my watermelon from going bad!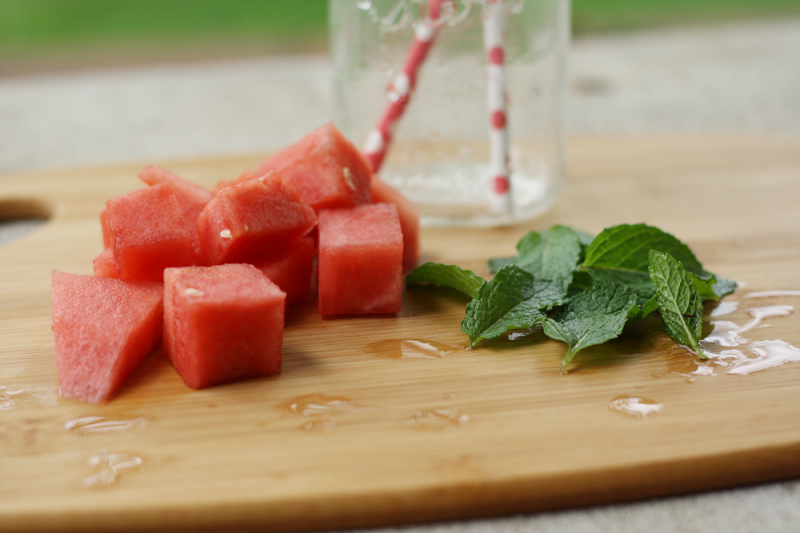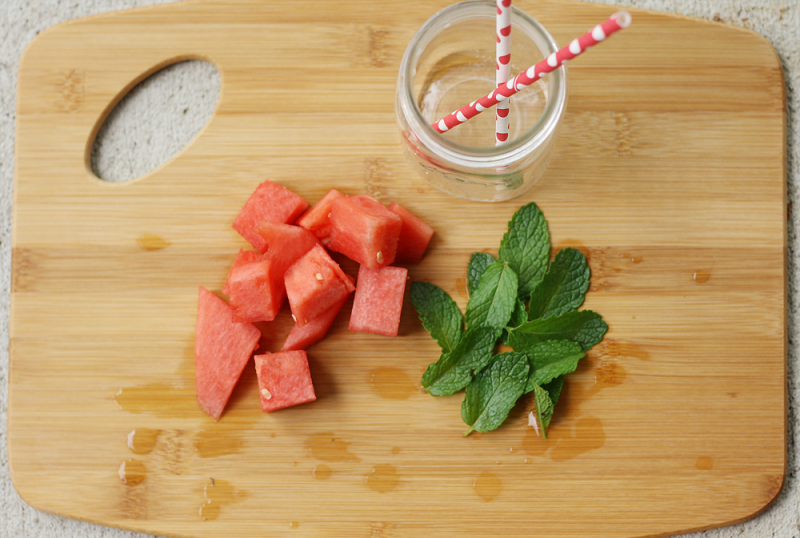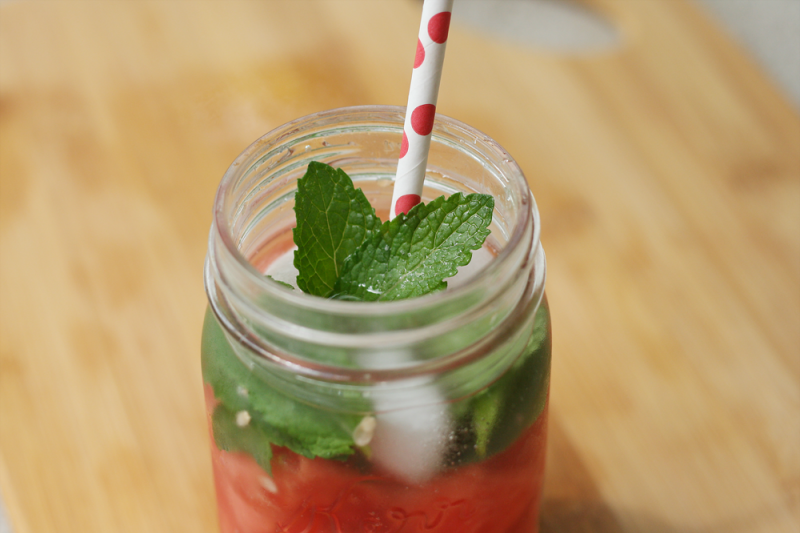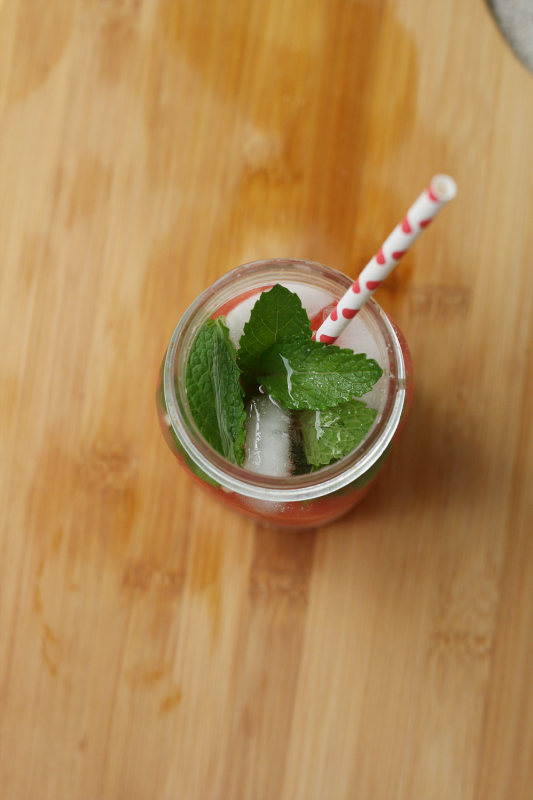 I'm hoping this helps me get in the water I need each day without it feeling forced. And with this deliciously minty + fruit water I think it'll be anything but forced. You'll have to try and pry the mason jar from my hand! Yum!
What sorts of delicious fruits do you add to your water?
Click below to visit this month's featured sponsor: