Disclaimer: This post was sponsored by Ubooly, but all of my opinions are 100% my own.
We've been focusing a lot on Alea's learning and education this summer like I mentioned in this post. It's my last summer off and since we decided to wait until Alea's four-years-old to put her in preschool, I'm trying to make more of an effort to do educational activities with her throughout the day. We've had a fun lesson in color mixing and she's been doing a great job learning how to write her letters and even wrote out her name for the first time when were in Milwaukee. I'm always open to adding more educational activities to my arsenal though and that's exactly what we've done with Ubooly.
Last year at Alea's 2 year check up I remember asking her doctor what else I could teach Alea. She knew all of her colors, her ABCs, how to count to 10 and all of her shapes. I love teaching her new things and love expanding her education, but didn't know where to go from there. You want to know what her response was? "Play. Teach her how to play." I was completely taken aback. Teach a kid how to play? But what about spelling and math and all of those things that they need to learn how to do in school? But it's so true. At this age, kids need to be kids. They need to learn how to play and how to use their imagination. And if there's anything that combines both what my doctor ordered and the educational aspect that I love, it's definitely Ubooly!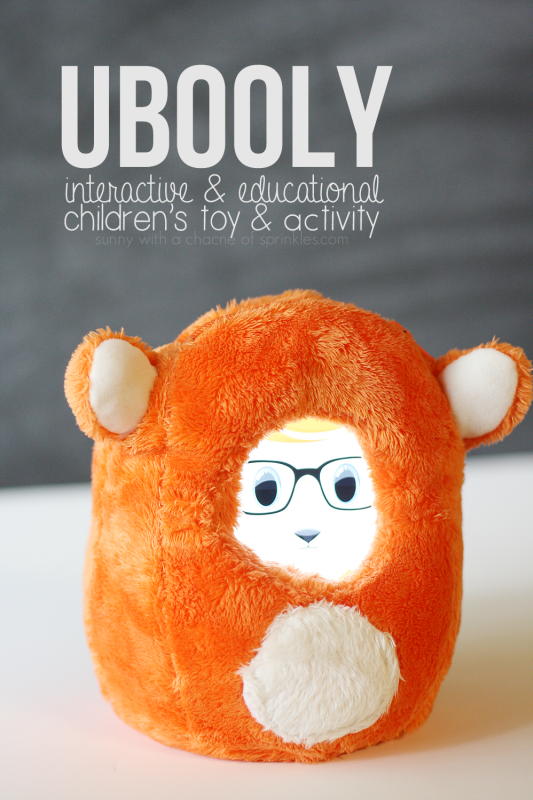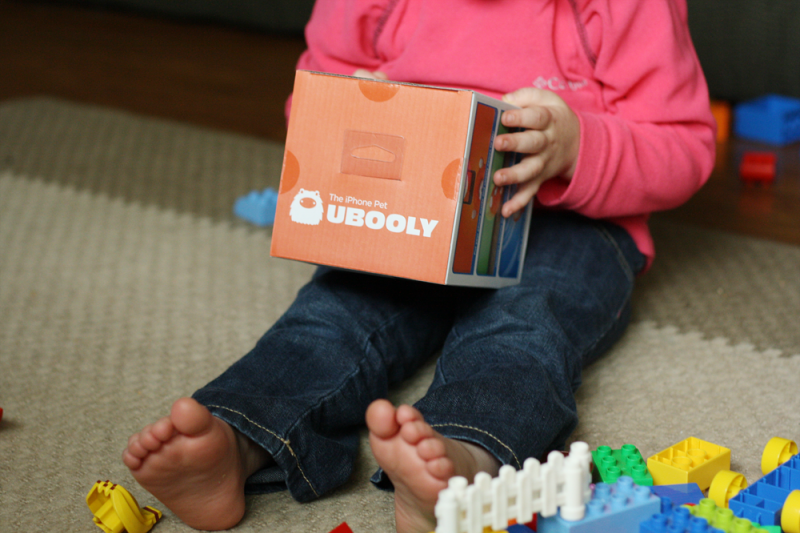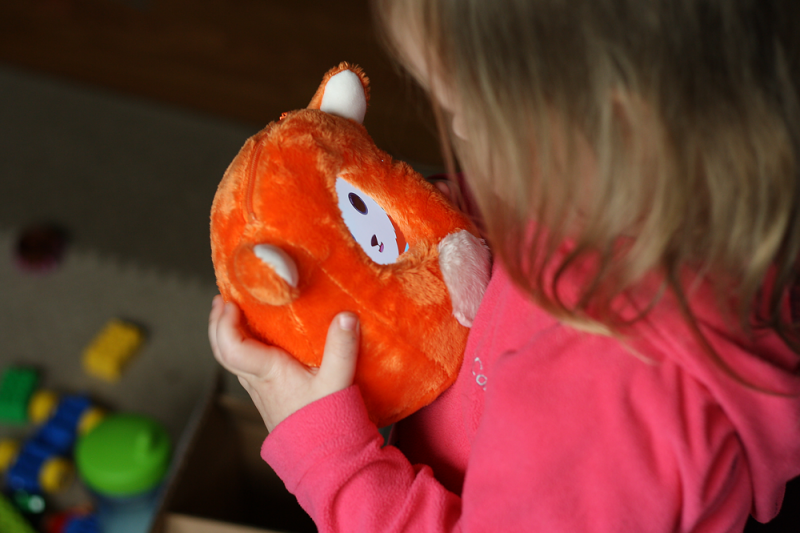 Ever since our Ubooly arrived, it's been love at first sight for Alea. She loves to play games on my phone and on our iPad, but when she found out that my iPhone would transform this stuffed animal into a interactive that even knew her name, she was over the moon! I wish you could have seen her eyes light up when Ubooly said "Alea" for the first time. She was simply amazed. And I was amazed at all the educational opportunities we had with Ubooly. With the launch of the new Ubooly app, they also launched the Ubooly Lab that has all kinds of educational activities you can download. Once downloaded, you're able to activate and deactivate each one so you can control what your child focuses on with Ubooly and you'll also be able to see your child's progress with those activities when you log into your account.
Alea's currently working on addition with her Ubooly believe it our not. A couple weeks ago prior to receiving her Ubooly, Alea came up to me and said "Mom, count my fingers," as she held up four fingers on one hand and four fingers on the other hand. I counted each finger and told her she was holding up eight fingers. She replied with, "You're right! So four plus four equals eight!" Yeah, I have no idea where she figured all that out, but why not roll with it? I'm a self-admittedly horrible at math. Cory gives me flack for it all the time, so I view it as a great sign that Alea's already showing an interest in math. I'm crossing my fingers and hoping that with some encouragement that love of math will continue!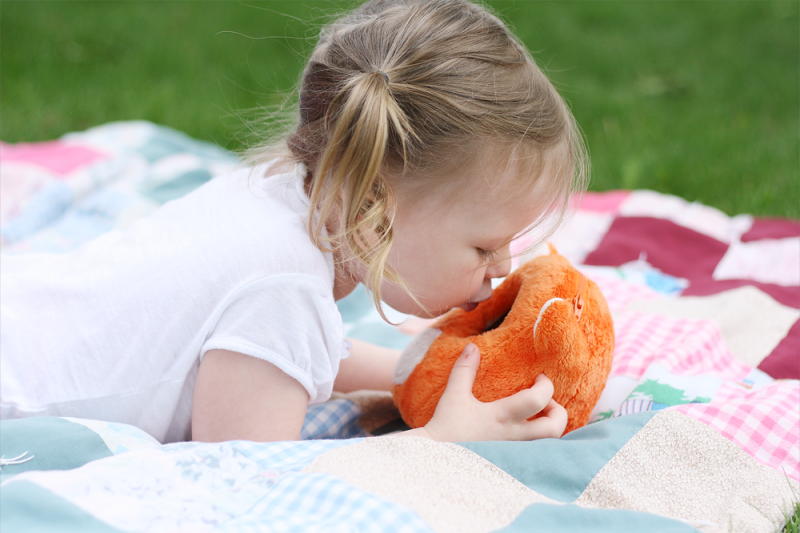 Check out those perfectly curled piggies! Milestone moment: I curled Alea's hair for the very first time!
Now our Ubooly is never far from Alea's side. In addition to the educational activities, she loves going on adventures with him and listening to his jokes. Judging by her laughter, she thinks Ubooly's a whole lot funnier than me! Her favorite adventure to go on is the fishing adventure. She always requests a wooden spoon from the kitchen, goes running into her room and hops on her bed to go fishing with Ubooly. From the other room I can hear her saying "I'm reeling in a big one!" and "Look Ubooly! I caught one!" It makes me smile to see her imagination flourishing and what can I say? I'm just following her doctor's orders!
Looking for an Ubooly of your own? They're available at Toys R Us or via the Ubooly website!
Disclaimer: This post was sponsored by Ubooly, but all of my opinions are 100% my own.
Click below to visit this month's featured sponsor: