This post is sponsored by NatureBox. However all opinions expressed are my own.
After talking to a friend recently I decided… that's it. I'm going to make some changes and they're going to be changes for the better. I'm sick of scarfing down 3 chocolate chip cookies in one sitting and feeling horribly guilty afterwards. Granted, they're delicious, they're just not so friendly on my waistline. At all. I've gone through this phase more than enough. Ever since I had Alea, I've been counting calories, doing the 30 day shred, running with the help of couch to 5k and pinning all kind of fitness inspired pins on Pinterest. I saw great results with each (okay, maybe not the Pinterest one), but once I saw the results I was after, that was it. Bring on the pizza.
Basically, I suck at consistency. But, I figured if I start taking baby steps I'll be more likely to reach my goal, right? It all started with a spur-of-the-moment walk with Alea last night. It was a little difficult to explain to a 3-year-old that the walk wouldn't result in a trip to the park, but she was surprisingly pretty understanding. (Thank goodness) And then after I got home I added 3 more glasses of water to bring my day's water tally to 8 and curled up with a snack in one of my anthro mini latte bowls. Those truly are the perfect size for snacking!
Did you get the hint? This baby step I've taken is smarter, healthier, and more portion-regulated snacking. It's way too hard not to sit down with a bag of potato chips and
not
eat the entire bag. You can treat yourself, but still stay reasonable if you only eat the portion size allotted to you on the package. However, there are so many more tips to keep in your healthy snacking arsenal! Read on…
1. Read the labels:
Or better yet eat something that doesn't even have a label. We're talking bananas, oranges, snap peas, you name it. All those healthy grab and go fruits and veggies. They're delicious, nutritious and totally portable. If you do snack on something that
does
have a label however, make sure you read the label. Read what the correct portion size is and eat
only that
. It certainly takes a lot of self control, but you can do it!
2. Do not eat from the package: This is a huge one for me. If I eat from the package– especially while watching TV– the package is guaranteed to be gone in no time. Put only the recommended portion size in a bowl or a ziploc baggie if you're on-the-go and you'll be set!
3. Use smaller bowls: I highly recommend the anthro mini latte bowls. They're inexpensive, adorable, and they really keep me from going overboard with my snacking. The bowl holds approximately 1/2 cup and that's a good starting off point when it comes to any snack. Or that late night ice cream craving? It's so easy to go overboard with ice cream. With the serving size being just 1/2 a cup, these latte bowls are perfect!
Another recommendation I have for healthy snacking? NatureBox! Each month they send you a selection of healthy snacking options– you can't beat that convenience! Healthy snacks delivered straight to your door. That will definitely help you avoid all those un-healthy snacking options at the grocery store. Because don't lie. I'm not the only one who walks out with a box of zebra cakes and a bag of dill pickle chips when I went for the ingredients to make healthy smoothies. Or at least I hope I'm not!
Here's the snack items I received in this month's box: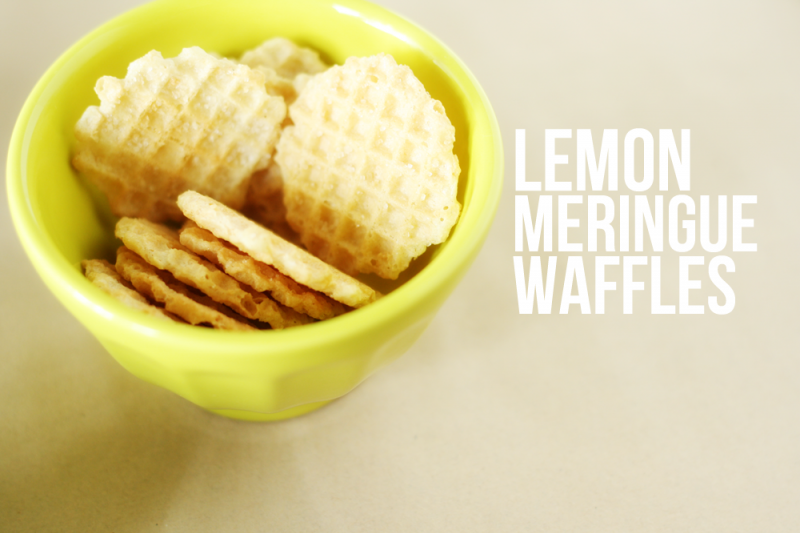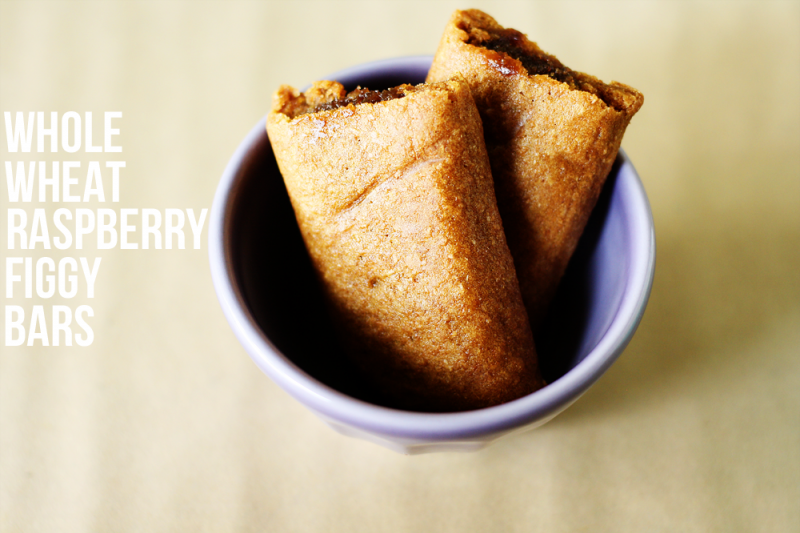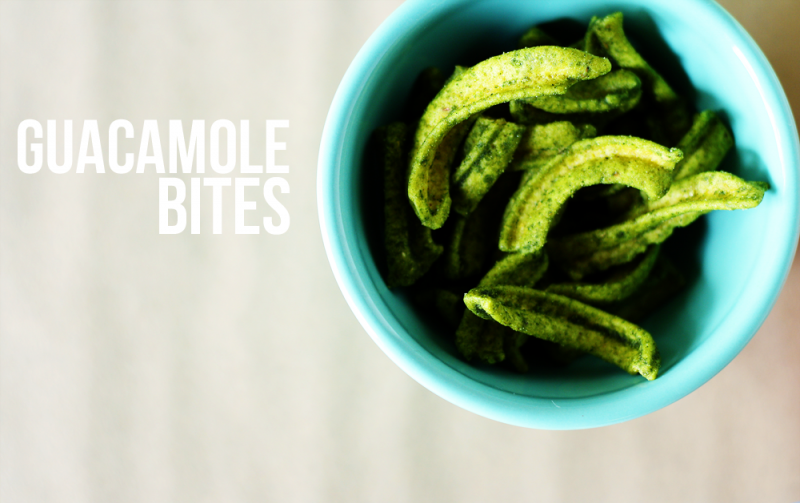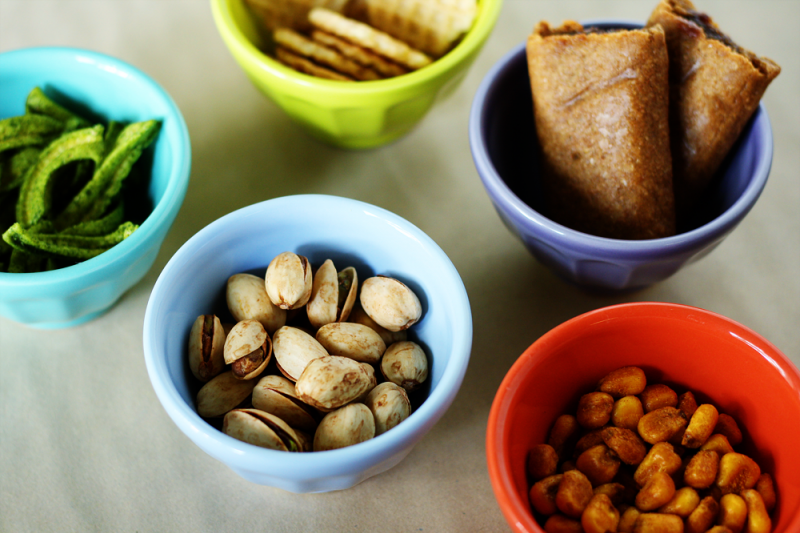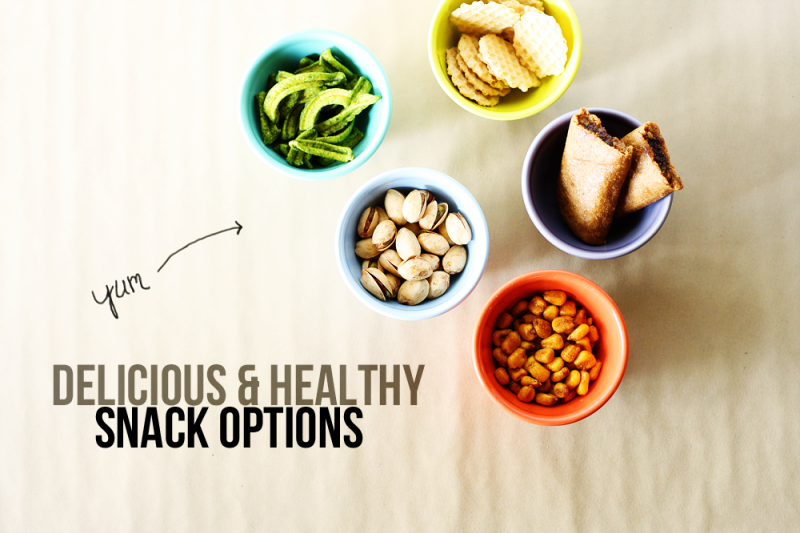 Yum! Right? And did you know you can get your first box for 50% off? Just
visit this NatureBox page
and they'll provide you with the discount you need. That means $10 for a month's worth of healthy snacking options. I say that is beyond worth it! I don't normally like to play favorites, but the pistachios are definitely my favorite so far. Just the perfect amount of pucker and they cure my crunchy cravings! And Alea's loving the Raspberry Figgy Bars. I think I have her convinced that they're "cookies"… shh don't tell her!
Giveaway:
Enter your e-mail address via the first overlay on this website to be entered to win a year supply of NatureBoxes! Woo! Wouldn't that be awesome? You can bet I've already signed up to win!
Which snack would you like to try?
This post is sponsored by NatureBox. However all opinions expressed are my own.
Click below to visit this month's featured sponsor: