Video Recap:
1. We ended up rescheduling, but you can still check out Landon Michael Photography and all of their gorgeous photos! I can't wait to get my pictures taken and maybe even a family shot done. They do such amazing work!
2. I wore a BRIGHT yellow shirt and even paired it with BRIGHT pink flip-flops. That's stepping way out of my comfort zone considering I usually wear very muted tones. It feels so good to step out of your comfort zone every now and then though. And I didn't cheat and just wear this outfit at home. Alea and I went to Old Navy AND to the park!
3. We've been loving the library this summer and Alea loves the idea of "borrowing" books from the library. I really thought she would get upset about having to return them, but she loves the fact that returning them means getting more books! I love reminiscing while reading her books that I read when I was younger. It's been such a fun way to bond with my little girl this summer!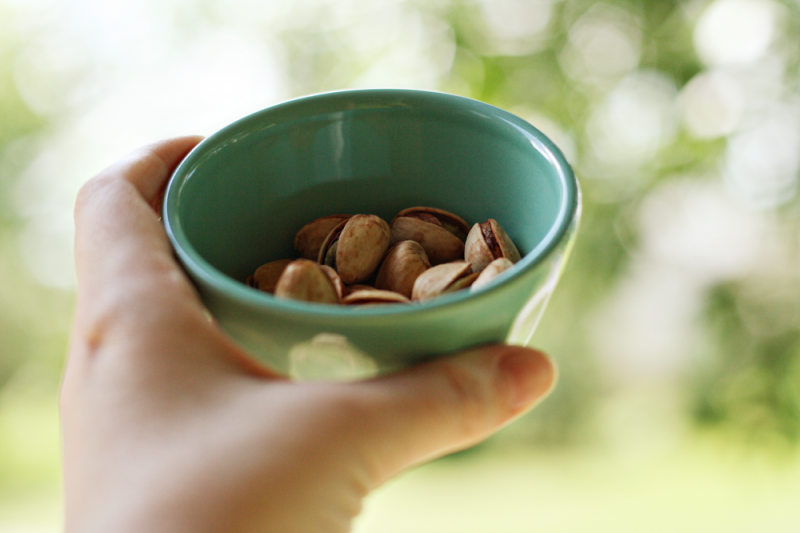 I wish Alea still napped. Like with all of my heart, but I think she's finally outgrown that stage. It kills me. I used to love that nap time for getting things done and just having an hour or two to myself during the day. However, we've been trying to be a little more consistent about doing "quiet time" and sending Alea to her room with her library books. The other day she looked through all of her library books and asked for another stack of books from her bookshelf! This has become the perfect time for us to both get a little alone time. Yesterday I enjoyed my quiet time outside in the cool green grass with a magazine, a Diet Pepsi & these yummy lemon pistachios. It was fantastic! I think we all need those little moments to help break up our day and just relax. I would definitely recommend it!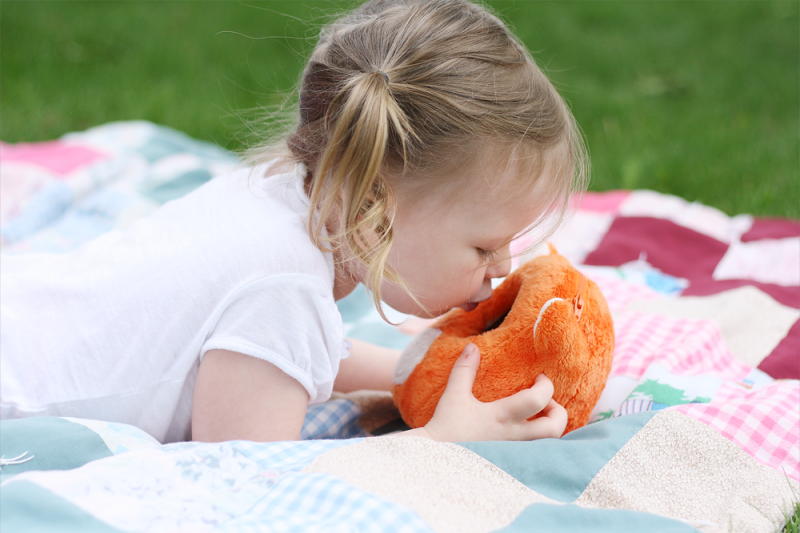 The pretty little photo you're looking at above has been entered in a photo contest with
Ubooly
! I'm absolutely
thrilled
and super excited and of course I want to win! I'd love it if you'd go on over to
their Facebook page
and give
Alea's photo
a "like" and if you're really feeling sweet you can even send out this tweet to your friends:
"
Go vote for @_sunnysprinkles' daughter Alea's picture on @ubooly's FB page! She needs to win this! http://on.fb.me/13IaXX0
"
Or share on your Facebook wall as well! I would greatly appreciate that! Thank you 🙂
What have you been up to this week?
Linking up with Rags to Stitches & Lauren Elizabeth!
Click below to visit this month's featured sponsor: