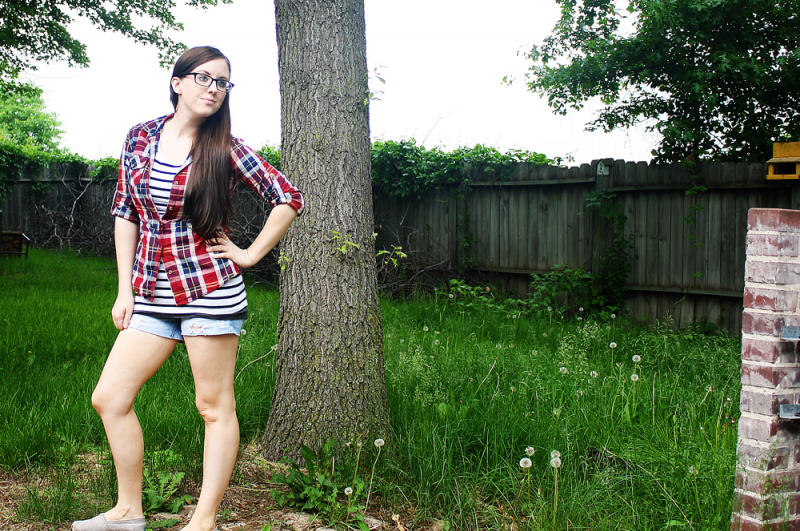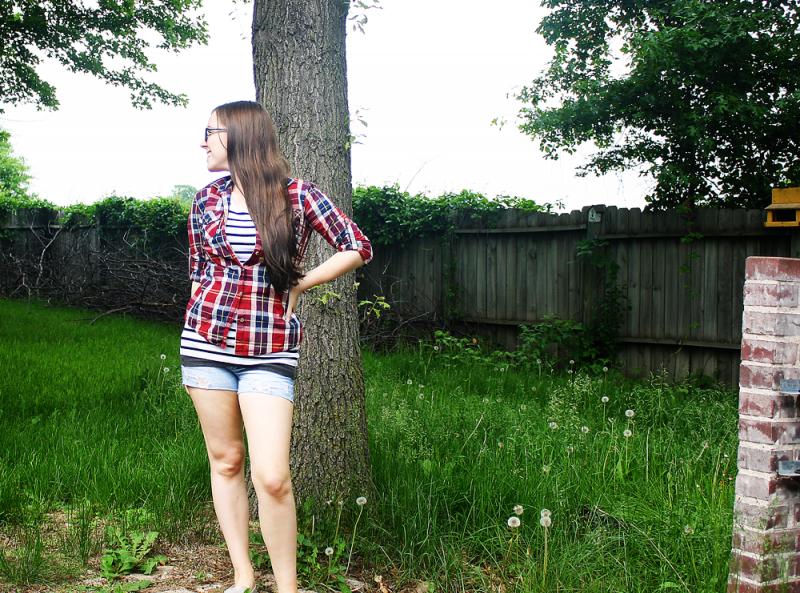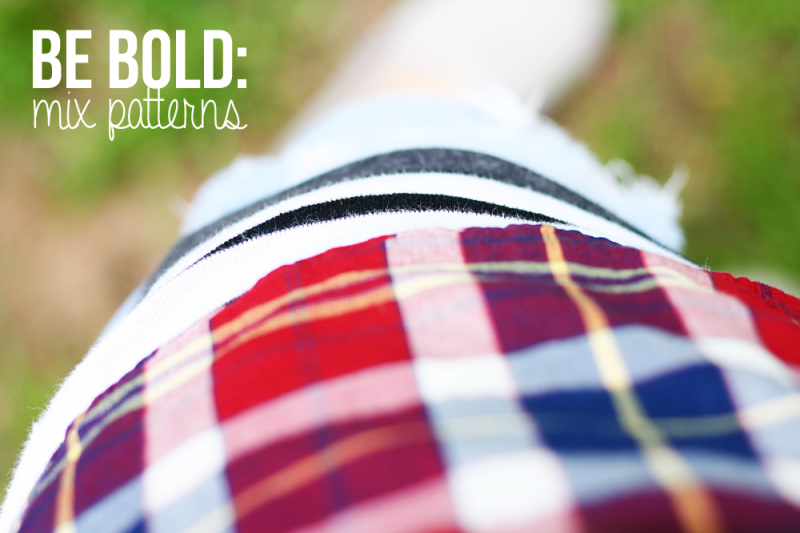 We're always our own worst critics, aren't we? It always seems as though the person we see looking back at us isn't
really
the same person that everyone else around us is looking at.
1. Mixed Feelings on Social Issues: There are many, many issues that I'm totally "on the fence" about. I believe that a women has the right to choose, but at the same time I could never get an abortion myself. Part of me believes in the death penalty, but then part of me worries about the innocent lives that have been lost because of it. Maybe we're getting a little too controversial? I love donuts, but hate that they go straight to my hips. There. That's better!
2. I'm Defensive: This is the one thing that Cory and I argue about the most. I'm very defensive and I tend to think that the simplest remark is an attack. I've just always felt the need to defend myself. I'm my own worst critic and when I'm putting up that defensive wall it's because I'm looking inward and being critical towards myself. A comment like "I don't have any black socks" from Cory immediately screams "You're a failure because you don't have all of the laundry done." Isn't that ridiculous? It's something I'm really trying to work on though. It's one of those "think before you speak" type things, you know?
3. I Focus on the Negative: I let the negatives outweigh the positives in life. I'll let that one small thing get me down for the rest of the day because I could have done better. I could always do better. Maybe it's not so much focusing on the negative as it is not being comfortable with imperfection. I need to become more comfortable with imperfections and certainly stop focusing on them so much.
All that being said, I read the first 2 pages of The Happiness Project and balled my eyes out. True story. That's exactly how I feel. I'm going to take the book a little bit at a time, because honestly, the first two pages were hard enough. I'm generally a happy person, but it's hard when you realize that you're maybe not as happy as you'd like to think you are. Don't get me wrong, I know I'm very blessed and I have the most beautiful little girl in the world. I have so much in this world to be thankful for and I'm very, very thankful! I think it's just finally time for me to work on my happiness for once. It's time to be a little selfish… but in this case I think that's okay.
Also, I've partnered with Datevitation to give you this awesome giveaway! And don't forget to check out my review I did a few months back for their adorable coupon books! Cory loved his that he got for Valentines Day! If you're looking to get one you can visit their site and get $10 off with code SPRINKLES10
Linking up with Lena B Actually & The Pleated Poppy, dear abby leigh + rae gun ramblings, style elixir, because shanna said so, Kiwi Women's Style, A Dose of Paige, DC in Style & Two Thirty-Five Designs!
Click below to visit this month's featured sponsor: