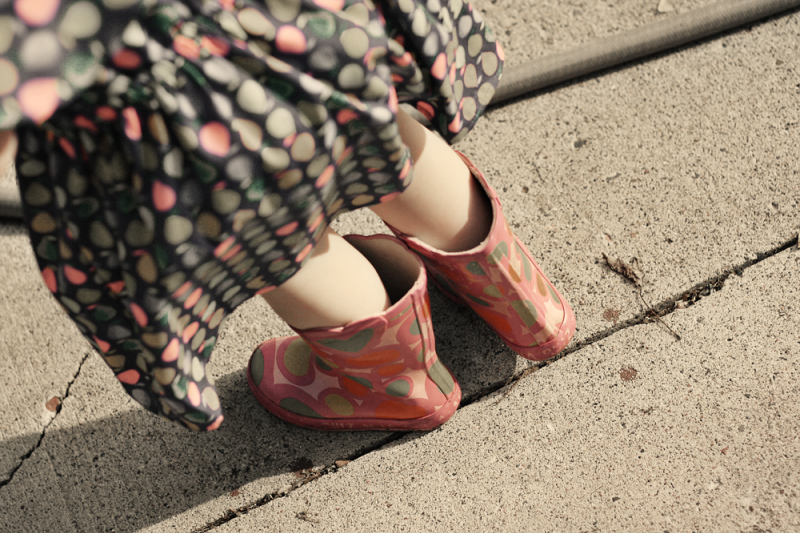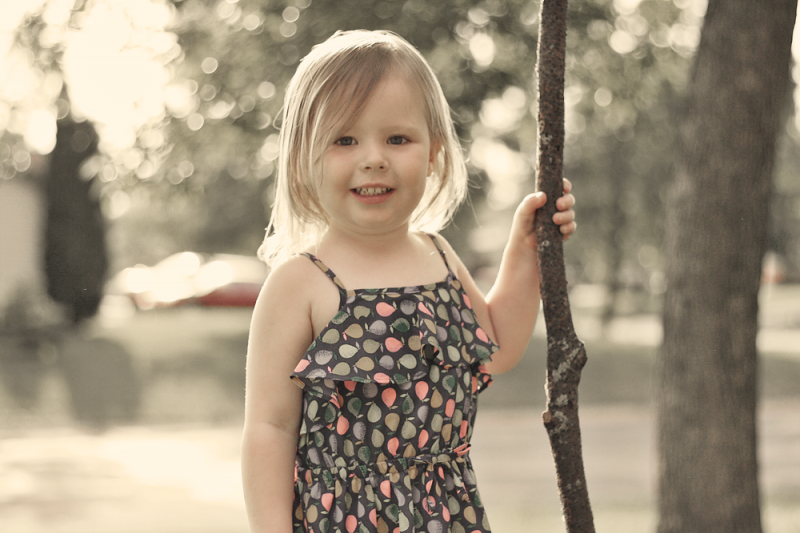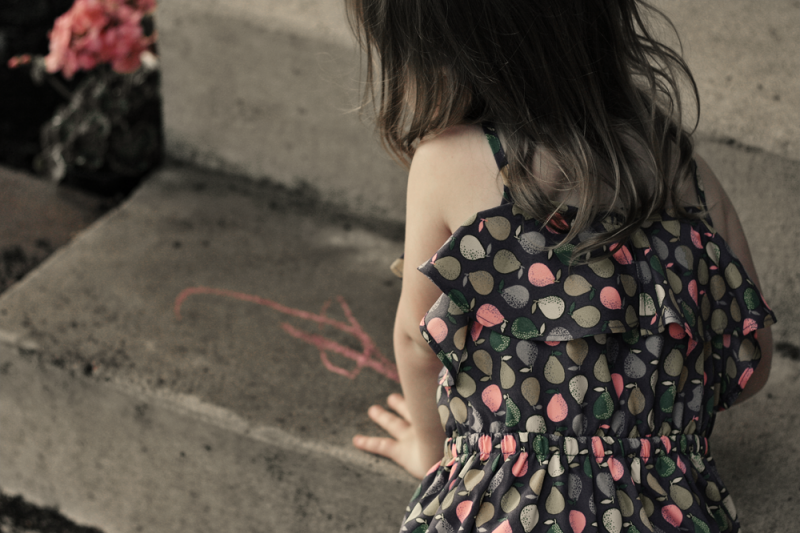 We had my dad over this weekend and decided to do a little grill-out. (Recipes to come later this week!) Alea had so much fun seeing her "grandpa with no hair" and judging by that first photo she thought he was pretty funny, too! While Cory and my dad were inside talking away, I quietly snuck away to go water my flowers and my veggie garden. I was hoping Alea wouldn't notice my absence and would stay inside with them, but she came out to see what I was up to. Her rain boots must have been the most convenient for her to grab before dashing out to search for mom because that's what she ran out to greet me in. I couldn't help but giggle a little bit.
Her outfit was all kinds of mismatched, but I think she completely pulled it off. It's just one of those perfect "toddler outfits," you know? Sometimes it just feels good to let them be themselves and dress how they want to dress. They really don't care about matching and why should they. They're so cute they can pull anything off, really. I don't even think I would mind venturing out to the grocery store with her in this! Heck, it's better than the princess dress she usually wants to wear to the store!
Does your little one dress themselves? What sort of outfit concoctions have they come up with?
Link-Up Rules:
Include a link to my blog in your post OR the linky button below.
Link-up any post with pictures of your littles or a fashion inspiration board for your little.
Link directly to your blog post, not to your blog's homepage or a giveaway.
Visit some of the others linking up + say hello!
Leave some love in the comments!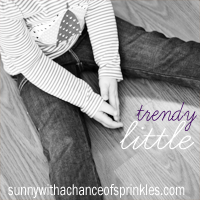 Click below to visit this month's featured sponsor: