I feel like there's some intricate science to making the perfect hard boiled egg. You know what I mean? Just Google it. There's dozens and dozens of hard-boiled egg making tips, tricks and recipes. It's almost overwhelming. And I've tried them all. I've tried adding salt to my water, soaking them in cold water afterwards, different lengths of time, and I've googled hard boiling eggs about a million times.
I just couldn't seem to find the recipe to the perfect hard boiled egg.
Until one day… I was really jonesin' for a hard boiled egg. And decided to really figure out how to get the perfect hard boiled egg.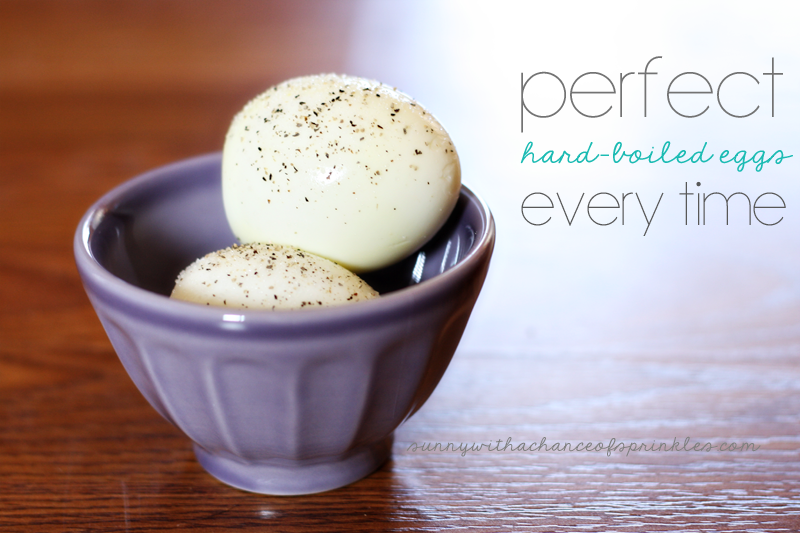 Directions:
Boil a pot of water.
Gently place each egg individually into the water with a ladel.
Let boil for 12 min.
After the 12 min. is up, turn off the burner + let sit.
Let the eggs cool in the pan for 5 min.
Transfer to a bowl to cool.
Place them back in their carton + into the refrigerator.
It really is that simple to concoct the perfect hard boiled egg. Easy to peal, completely done inside, and absolutely delicious! Enjoy!
Click below to visit this month's featured sponsor: