During the summer months, I trade in my yoga pants and sweatshirts for jean shorts and boyfriend tees. The heat of summertime just screams for the comfort, ease, and coolness of a t-shirt and a pair of shorts, you know what I mean? While shorts and a tee appear to be a little more put together than my fall through winter typical yoga pants and sweatshirt attire, it's easy to get a little bit bored with the plain Jane look.
I'll be the first to admit that I totally suck at accessorizing. There's no denying that. I don't even know where half my accessories are at any given moment. But sometimes it's fun to dig through some accessories and match them up to outfits. Most of the time however, I just find pieces I like and stick to those. If I think of putting them on before I leave the house while also getting Alea ready (seriously people… sometimes I forget to put deodorant on half the time) then on they go, if not, no biggie!
It's honestly just a miracle sometimes that we make it out of the house and to our destination on time!

It's really that easy + that silly at the same time. I feel like a goober offering up "fashion" advice sometimes, because I honestly feel like the most unfashionable person out there. However, I do know how to add an accessory here and there and I most certainly know how to keep things simple. Simple is key for me people. Lets just say I have my ears pierced, but I NEVER wear earrings. I think they make me look funny.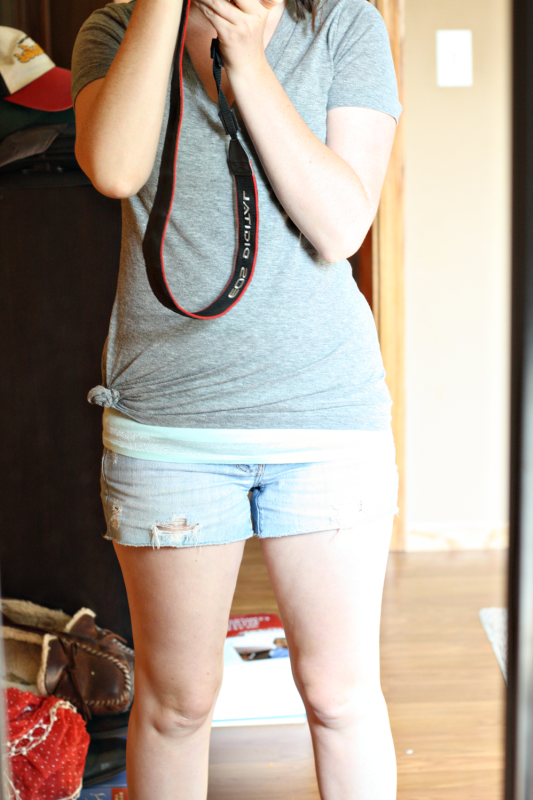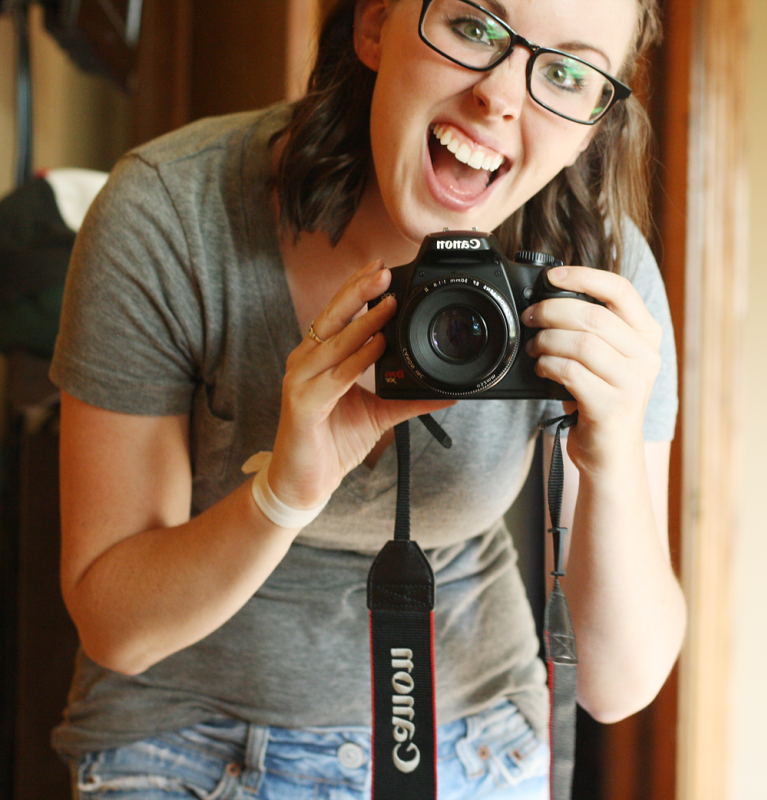 Fringe Necklace c/o: Pink Lemonade Handmade

1.
Knot it up:
Tying a little knot or wrapping a clear rubber binder to create a psuedo-knot is a great way to "spice" up a plain ol' tee. It's honestly one of my favorites and works perfectly with the boyfriend tee, which is a little more baggy than the usual t-shirt.
2. Add a scarf: Now this isn't as much fun in the summer, but if you find yourself a lighter weight scarf it's totally do-able. The one I'm wearing is very light weight and perfect for those cooler nights around the fire or those cooler mornings when you're out and about running errands. Or maybe for when the air conditioning in your car combined with a caramel frappacino from Starbucks gives you a little chill. Just saying.
3. Style with a necklace: This necklace is so fun and so different from anything I've ever had. It's like a cross between a scarf + a necklace and I love how it completely transforms a plain t-shirt! You can purchase yours from Paige's shop by click here!
4. Tuck it in: My favorite and so easy! I usually add a braided brown belt, but I couldn't find mine anywhere! That helps add a little something extra and then the longer tee doesn't cover up the adorable belt.
What are your favorite ways to spiff up a boyfriend tee?
Linking up with Lena B Actually & The Pleated Poppy, dear abby leigh + rae gun ramblings, style elixir, because shanna said so, Kiwi Women's Style, A Dose of Paige, DC in Style & Two Thirty-Five Designs!
Click below to visit this month's featured sponsor: