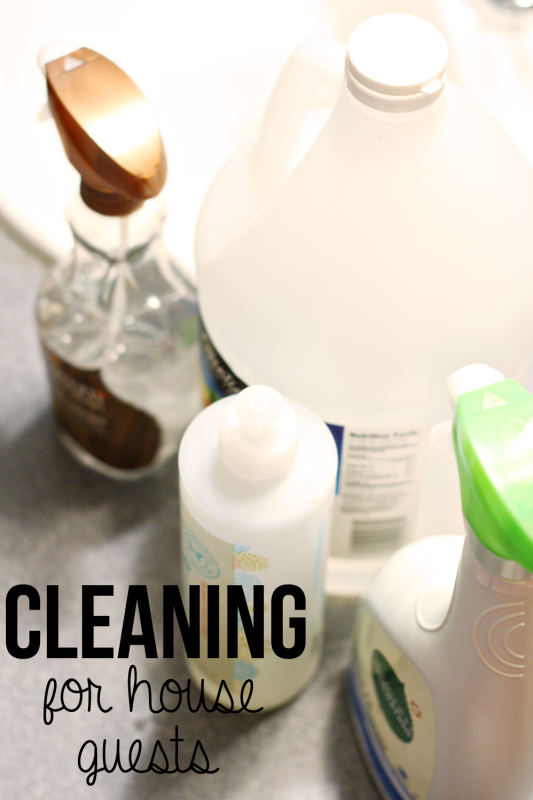 In all honesty, this is one thing I really struggle with! It's one of the ho-hum, not-so-fun tasks that just
has
to get done before company arrives, you know? I'm not the best housekeeper in the world so honestly, it takes a bit of preparation before we have guests. I can't even imagine what I would do if we had unexpected company. They'd probably be appalled! Don't just show-up at my doorstep, okay? 😉
I'm one of those people who gets distracted very easily while cleaning. So much so that I start cleaning one room, go to put something away and end up cleaning another room instead. It's just ridiculous! Then if I need to put away something from that room, I start cleaning whatever room I end up in after that! It really helps me to have a plan of action and one big list broken down by each room that needs cleaning. This helps me stay focused at the task at hand and keeps me cleaning one room at a time.
I also decided to make use of my cleaning board and list board on Pinterest (for once) to give me some easy cleaning tips and tricks. It also helps to see what works for others and what others do to keep their house in tip-top shape. I especially loved the ammonia trick to get the burnt grime off the stove-top burners. This is something I still need to put to the test, but I will definitely be doing so as soon as I get my hands on some ammonia. I was also able to use the "15 minutes a day to a cleaner house" and "a tidy house in 15 minutes" lists to help me get our house clean fast. That really comes in handy when you have a crazy little three-year-old chasing behind you messing things up as you get them clean!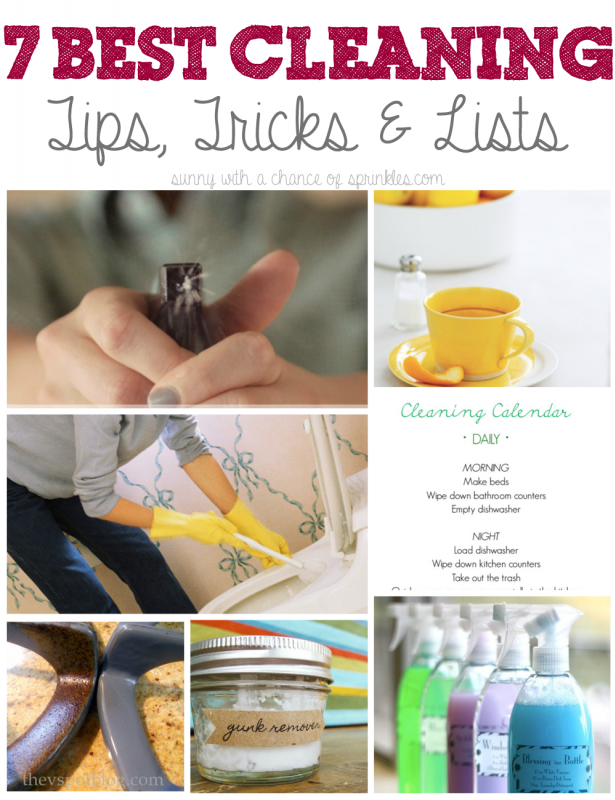 1.
15 Minutes a Day to a Cleaner House
2.
A Cleaning Calendar
3.
Speed Cleaning: A Tidy House in 15 Minutes
4.
Five Homemade Cleaners
5.
Hidden Tricks to Get Your Home Sparkling
6.
No-Scrub Burner Grate Cleaner
7.
DIY Gunk Remover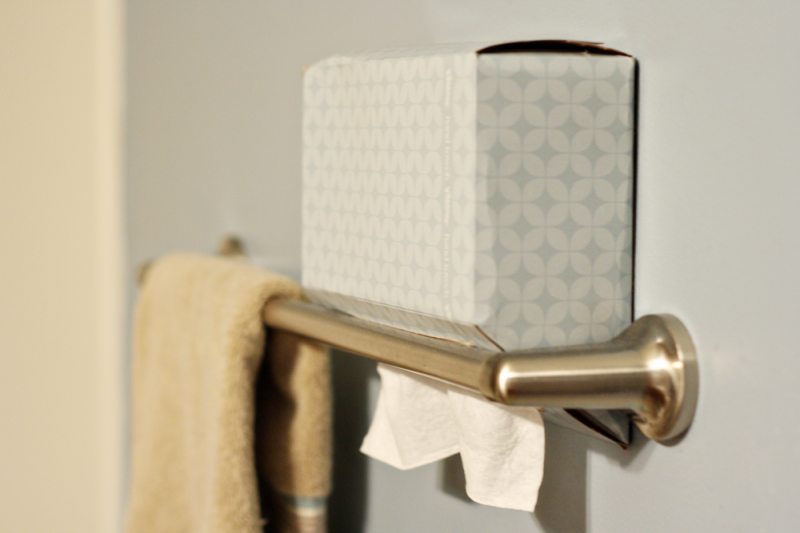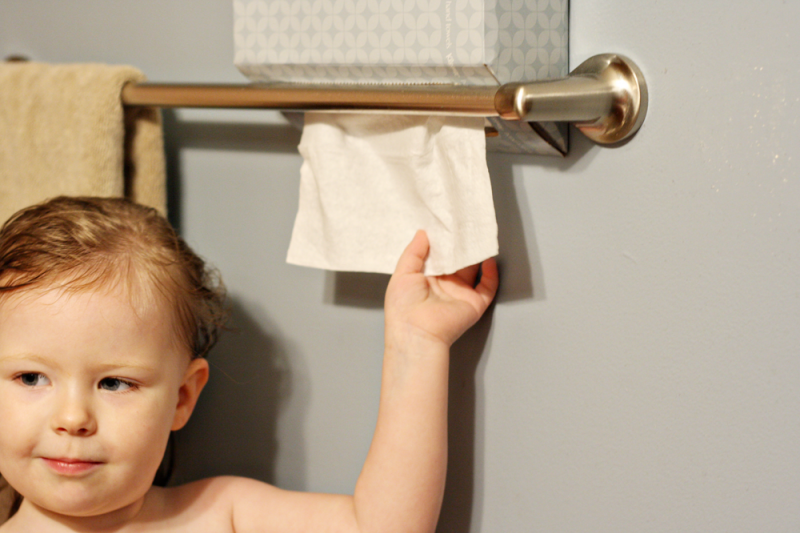 To keep up with the cleanliness of our home
while
our guests are visiting, we make sure to set out
Kleenex Hand Towels
rather than a towel that will get used over and over with not so perfectly clean hands. We love using these because they're disposable, save on laundry (hallelujah), and our guests aren't wiping off or picking up germs each time they dry off their hands. They're also soft enough that they come in handy when you run out of Kleenexes after a surprise summer cold hits the household!
And
they're perfect for cleaning up the watery mess that comes with letting Alea wash her hands all by her self.
How do YOU get ready for company? What are your favorite cleaning tips & tricks?
I was selected for this opportunity as a member of Clever Girls Collective and the content and opinions expressed here are all my own.
Click below to visit this month's featured sponsor: