"This shop is part of a social shopper marketing insight campaign with Pollinate Media Group™ and Jelly Beans but all my opinions are my own. #pmedia #JellysAreBack http://cmp.ly/3/8vNxcO
Last weekend we were lucky enough to have Cory's mom and boyfriend come spend the weekend with us! It took a lot of preparation and cleaning (hey, I'm not the best housekeeper in the world), but it was well worth the effort. We ate lots of delicious food, went on some fun adventures, and had such a great time catching up with them. It's hard when they live 3 or so hours away. We don't get down there way as much as we'd like and they don't get up our way as much as they'd like.
One of my favorite little adventures we went on was a little afternoon trip to Taylor's Falls, MN. It's just right on the border of Minnesota and Wisconsin and boasts beautiful views of the St. Croix River. I feel so lucky that we live so close to such beautiful scenic views like this. The bluffs, the river, and just about the cutest little town you'll ever see. We originally went so Kim and I could do some shopping in the little shops along Main St. but soon realized upon driving into town that instead of spending money on Main St, we'd be spending time watching a parade make it's way down Main St! It was a fabulous surprise and Alea was just so excited! You know the only parade she's ever seen is one she's actually been in? I think she got a totally different perspective this time and maybe a little more candy, too! So, after a walk to check out the river views, happening upon a proposal that I stopped and snapped a couple pictures of (and got their emails so I could send them the photos!), we parked ourselves on the curb with Alea's Jelly sandals strapped on — ready to catch some candy!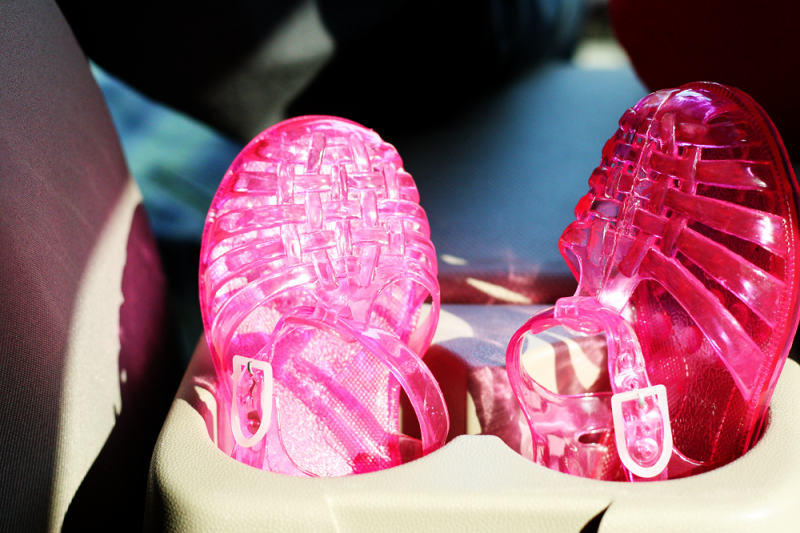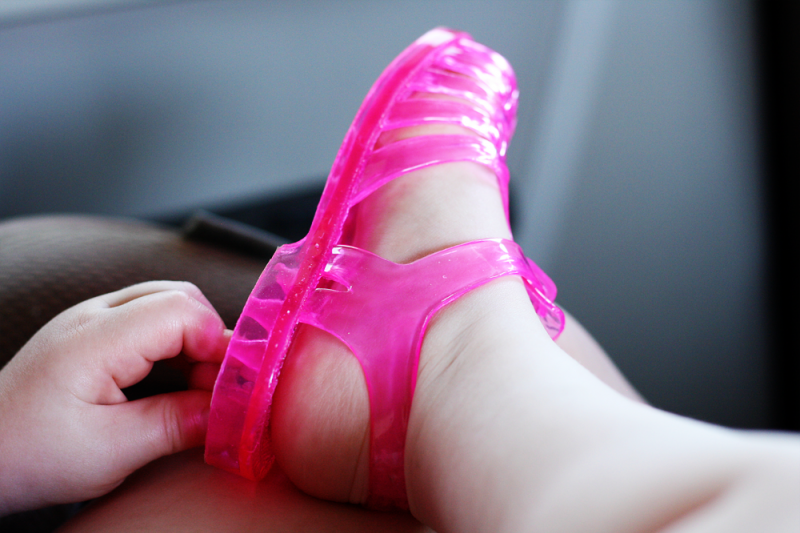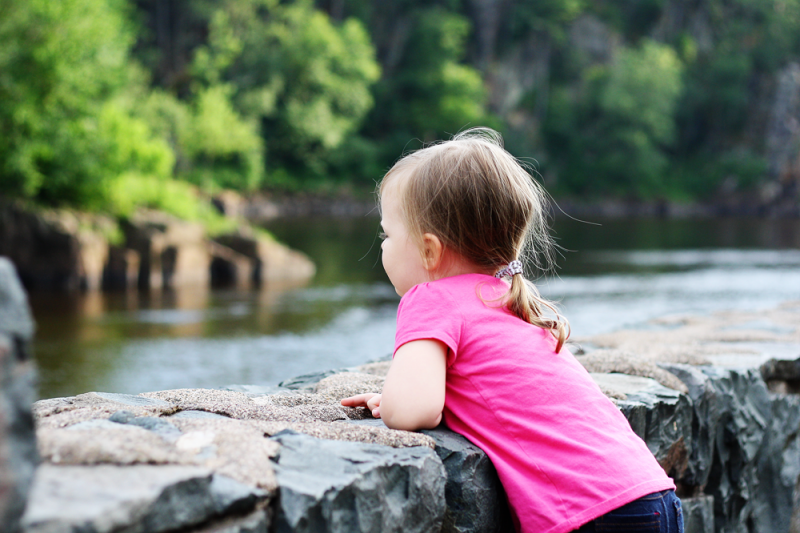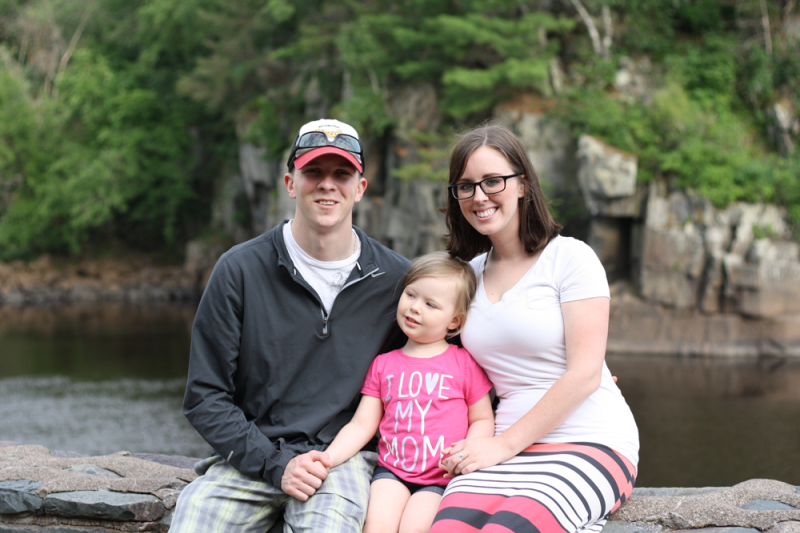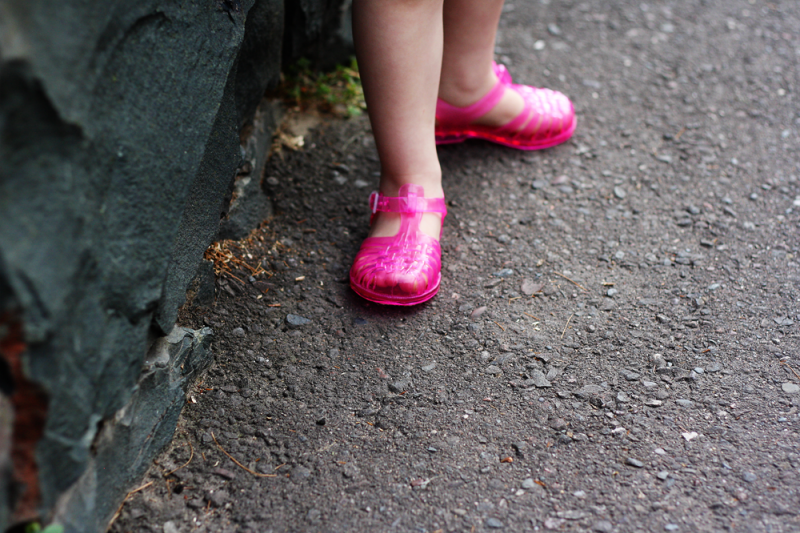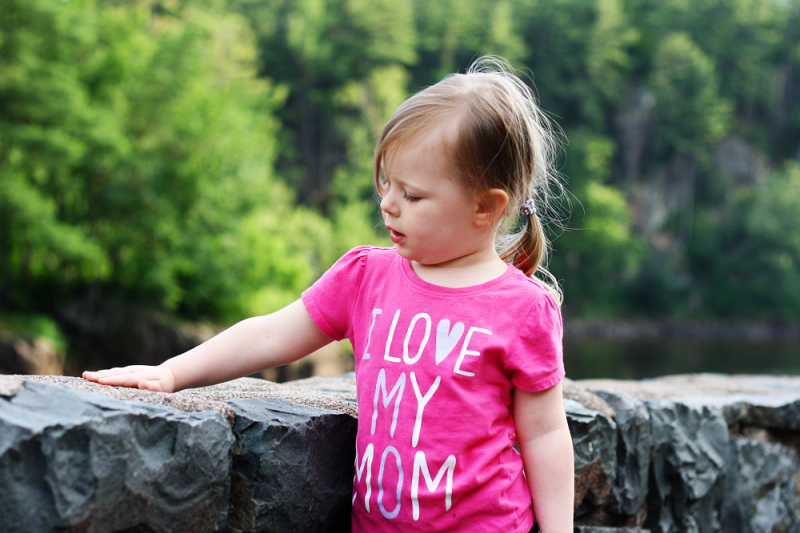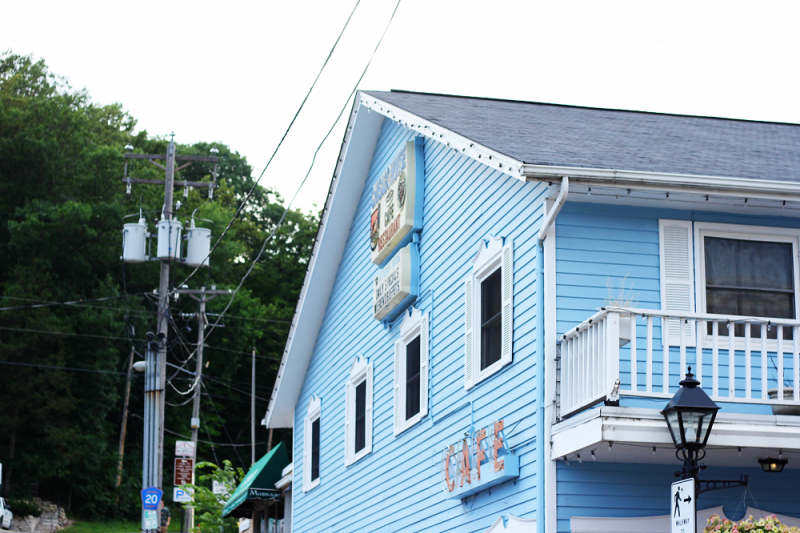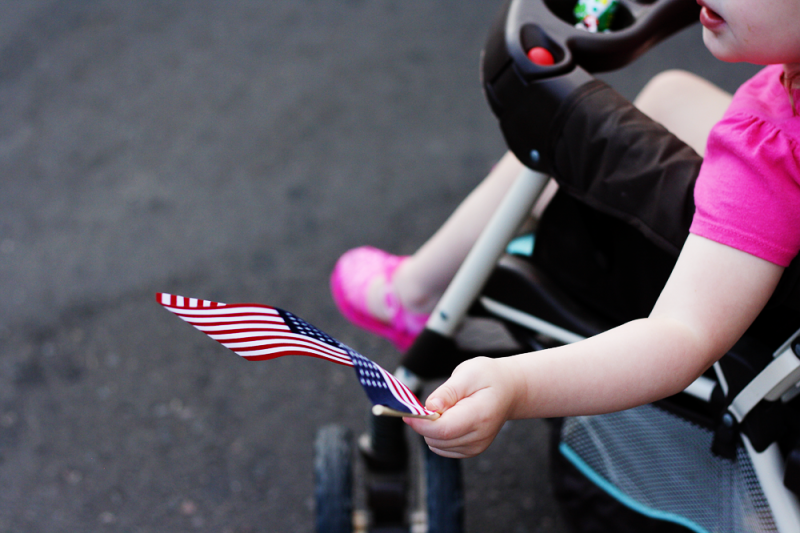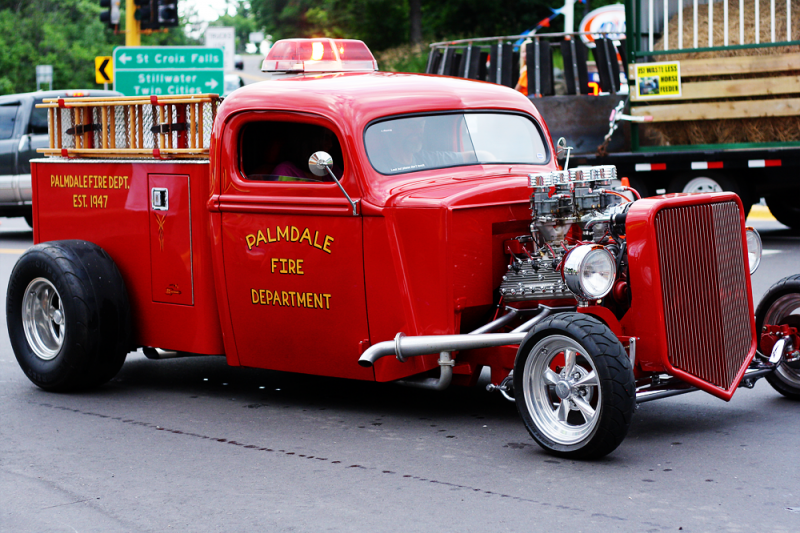 Coincidentally, I taught Alea the official "Princess wave" a couple weeks prior, so she had her wave down pat. I'm pretty sure it's that wave that got her a stroller basket full of candy. Or maybe it was her adorable
pink jelly sandals
? Either way, looking back, it seemed the day was all about reliving my childhood memories with my little girl. Before heading out to Taylor's Falls, we stopped at a farm supply store in town to look around. That sparked memories of going to the local farm supply and pet store when I was little, especially when Alea stopped to look at the fish in their little indoor pond! Parades are also a fun memory from childhood for me. We used to go to my town's Whiz Bang Days parade every summer. We'd walk away with a bag full of candy and lots of irreplaceable summer memories! And did I mention those Jelly sandals? I had a clear pair when I was little and these sandals have quickly become Alea's absolute favorite! Now I just have to get her a pair of leggings with stirrups 😉 Don't act like you don't remember those!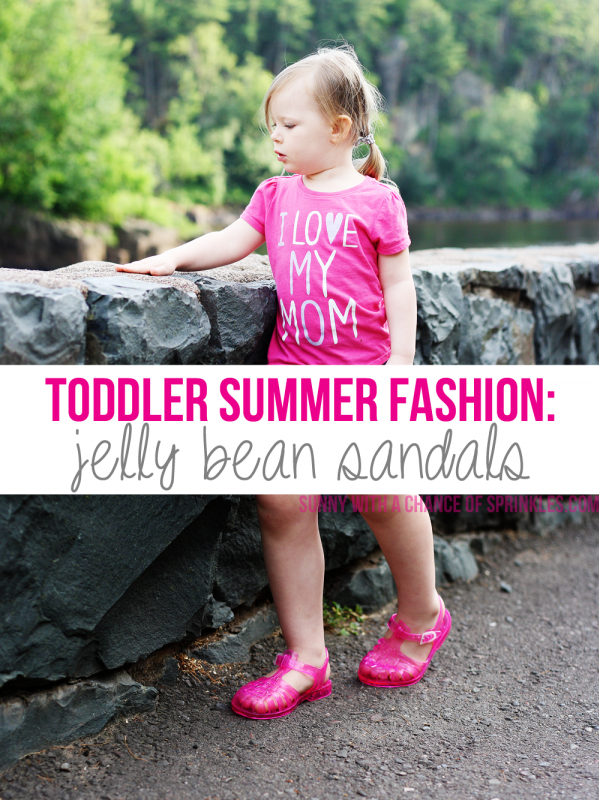 And if you're looking to share your childhood memories of jelly's flip flops with YOUR little girl (or maybe relive those memories with a pair of your own), Jelly Beans is offering free shipping to the US! (And they'll be shipped from the US, as well, rather than their Australian branch.) When it comes to online shopping, shipping can sometimes deter me from hitting that purchase button, but you just can't go wrong with free shipping!
You can also keep up to date on the latest deals and Jelly Beans fashion trends by following them on Twitter, Facebook, Instagram, and Pinterest!
Click below to visit this month's featured sponsor: