Alea has had a couple trims here and there from Cory and I, but she's never had a real, professional haircut before. Until this passed weekend, that is! We've been talking about doing it for a while now, but just haven't pulled the trigger. I'm probably more attached to Alea's hair than I was my own. (Before I chopped off 12″ that is.) It's hard when Alea basically had no hair until she was two years old. I should share more pictures of my little cue ball baby girl! But, it hard to fathom having to say good-bye to any of the hair that's taken 3 years to grow now.
Spur of the moment on Saturday (we're kind of a spur of the moment family!) Cory asked Alea if she wanted to go get a hair cut and the rest was history! Alea and I hopped in the shower and got ready and after Cory was ready to go we all went across town to Fantastic Sams for a little trim!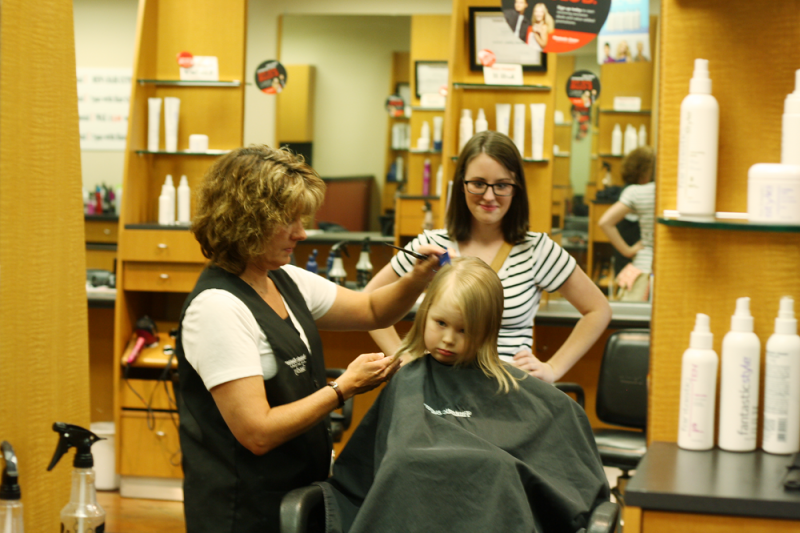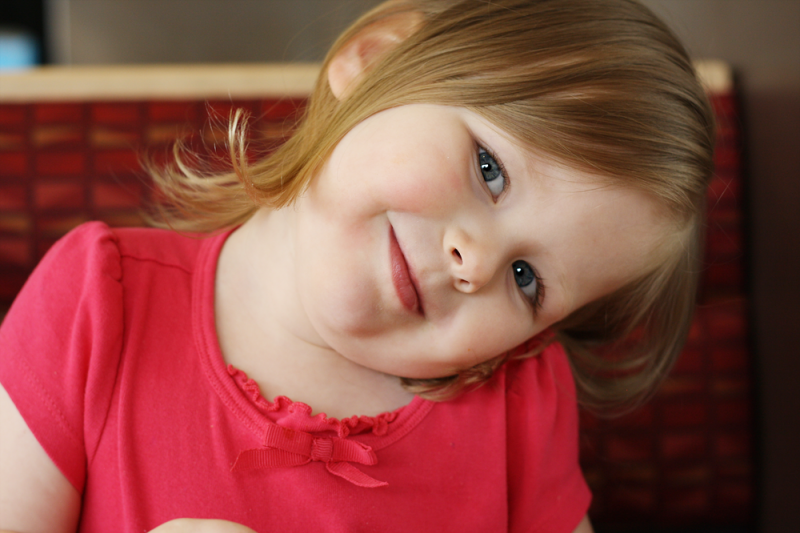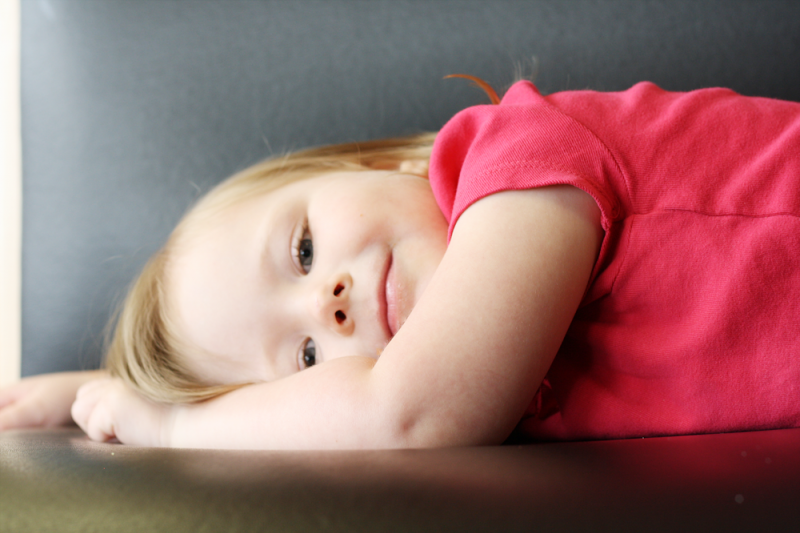 Alea did amazing. She tilted her head and "looked at the letters" on the apron like the stylist told her and stayed very still throughout the entire process. I didn't think she'd be flailing about or throw a fit, but honestly with at three-year-old you just never know. We took
very
little hair off. I don't even think it was an inch, but we kinda straightened things up a bit. Her hair was longer in back and the hair on the sides was a little short. It just have her a bit of a mullet look. So we got that straightened up and left her bangs so we could continue to grow them out. It was a pretty painless process and took
maybe
five minutes.
Apparently haircuts work-up an appetite, so Alea requested a hot dog for lunch. We spent far too long wracking our brains as to where we could get a hot dog in our town, but then finally remembered that Dairy Queen has them! Alea was pretty pleased… especially when she got ice cream as well!
And this is why I love blogging– I just found Alea's first haircut pictures from when Cory trimmed her hair for the first time!
Linking up with Mommy Monday's
Click below to visit this month's featured sponsor: