As a lot of you may know, we had Cory's mom and her boyfriend over a couple weekends ago. It was so great having them! I had fun researching fun meal ideas and a little less fun cleaning for their arrival, but all in all it was a fabulous visit. We ultimately decided on some easier dishes, such as sloppy Joe's for lunch, pancakes and sausage for breakfast, and then went all out on dinner one night. To make up for the boring, easier meals, we made steak, chicken and shrimp on the grill with scallops, green beans, fresh bread, and my Italian pasta salad. I barely finished my plate and got in "trouble" for leaving a scallop and a shrimp on my plate, but I was so stuffed! We were all walking around with a major food baby after that meal!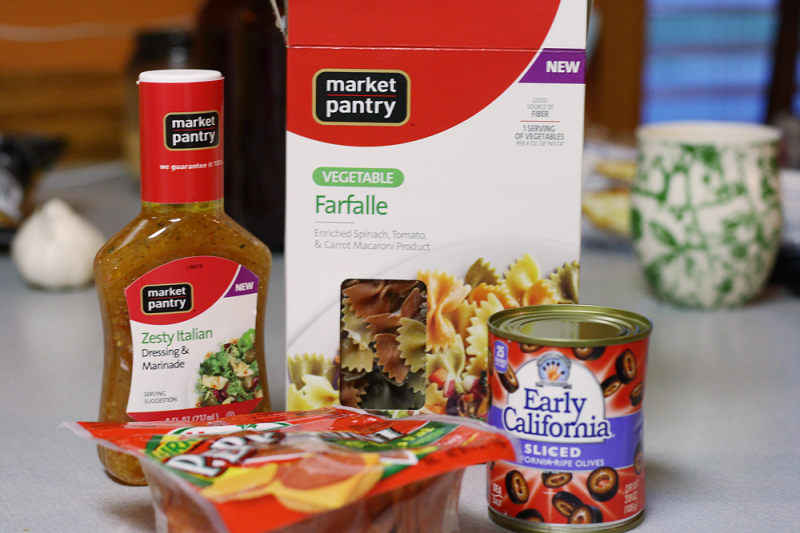 Ingredients:
>> Vegetable pasta
>> Italian dressing
>> Sliced black olives
>> Turkey Pepperoni
>> Parmesan cheese
Recipe:
1. Cook noodles per instructions on the package.
2. Drain and rinse noodles under cold water.
3. Add sliced olives and sliced pepperoni (I cut mine in fourths).
4. Toss with Italian dressing and Parmesan cheese.
And then giggle at how stinking easy that "recipe" is!
For lunch one day, we made some delicious BLTs, too. Summer just screams BLTs to me along with delicious fresh fruits from the farmers market and our local farm stand. They're such an easy idea for when you have guests over, too. You can just fry up some bacon, slice some lettuce and tomatoes and set everything out and everyone can easily make their own sandwich. Serve with a side salad or some chips and salsa and fresh fruit and you're ready to go!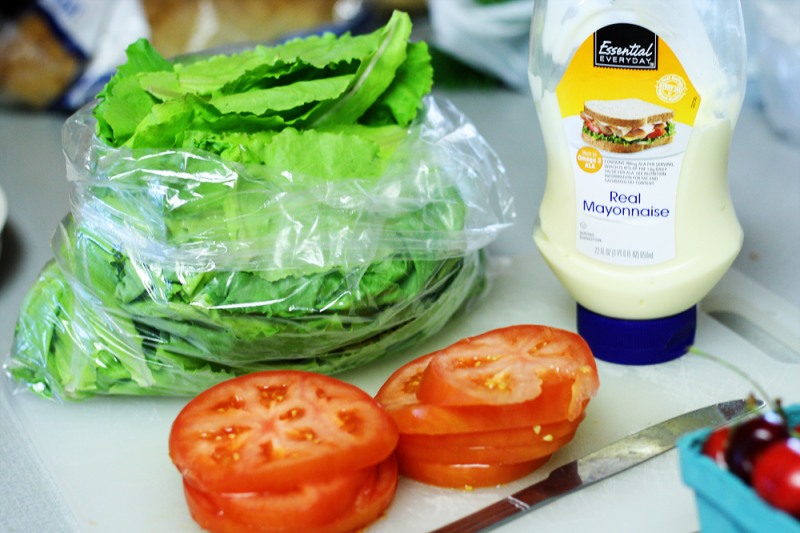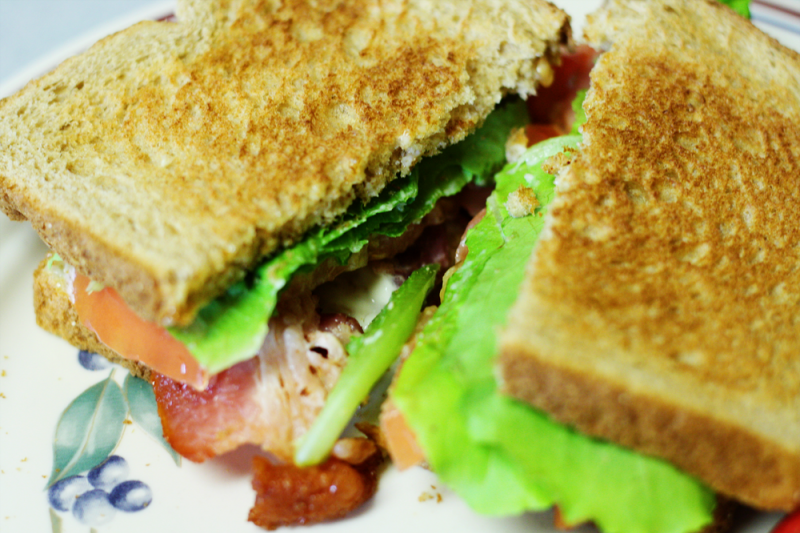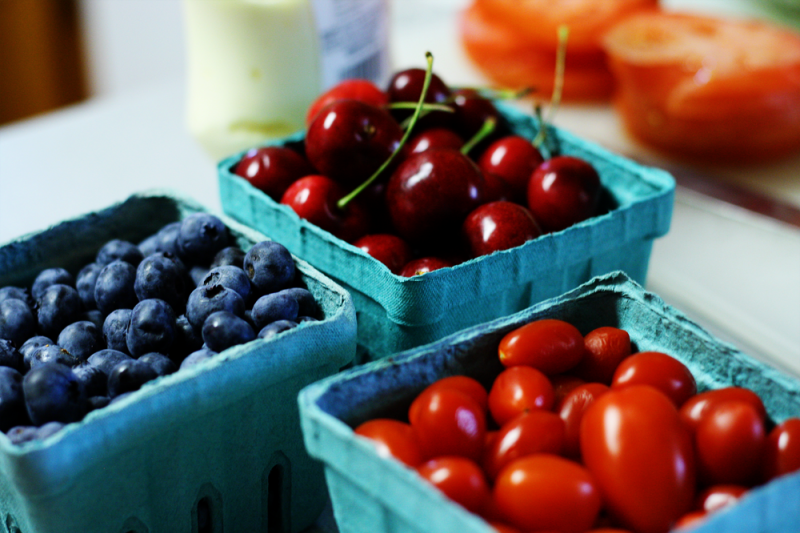 All in all, it was a pretty good weekend. Alea had so much fun with her Grandma and Kent and we had a great time catching up with them. It's hard when family doesn't live close enough to see more than 5-8 times a year. We make our way down there as much as we possibly can, but with me in school and Cory working it makes that a little difficult. Preparing for their arrival was definitely a lot of work, but in the end it was completely worth it to see the smile on Alea's face when she was playing with her Grandma and the giggles and jokes we had drinking wine and playing Catch Phrase Saturday night.
I also loved that we could use inexpensive Kleenex Hand Towels (they're only $2.99 for a 60-count box) as an alternative to a regular cloth hand towel for the weekend. Changing out a hand towel each day would have just been one more thing for me to remember and if I forgot, then we'd be drying our hands on a germy old towel… just the thought of that makes me cringe! Kleenex Hand Towels really are perfect for entertaining! Remember, even after your hands are washed– they're only as clean as the towel used to dry them!
I was selected for this opportunity as a member of Clever Girls Collective and the content and opinions expressed here are all my own.
Click below to visit this month's featured sponsor: