This post is sponsored by GroopDealz. I was not provided compensation, but was provided product in exchange for hosting this giveaway.
Have you heard of GroopDealz before? I'm sure you have and I hope you love it as much as I do. I'm always a sucker for a good deal, so I'm constantly browsing through their website each day for the latest deal on maxi skirts, spunky jewelry and cute things for Alea. What I love most is that it's handmade for less. Some of us love supporting handmade, but sometimes can't afford the price tag that comes along with the time and effort that goes into creating those quality items. Enter- GroopDealz. Handmade shop owners list their items for less than their typical list price and help those with limited budgets or those who are just in search of a great deal! It's wonderful– especially around the holidays. Trust me!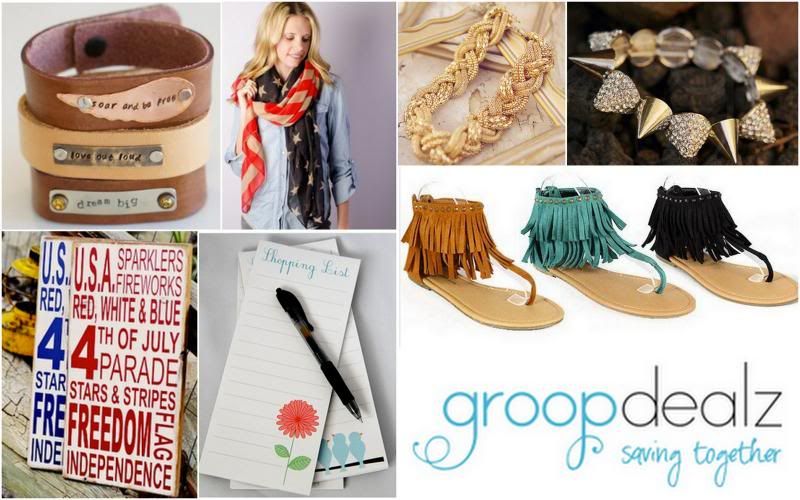 And today I've teamed up with
GroopDealz
to offer you a fabulous giveaway. How would you like a $50 gift card to Anthropologie? I'm thinking you guys wouldn't be too opposed to that, right? Then you can get those cute little mini latte bowls I featured in
this post
or my favorite monogram mug from
this post
. Or heck, why not both? What would you do with $50 to Anthropologie?
Click below to visit this month's featured sponsor: