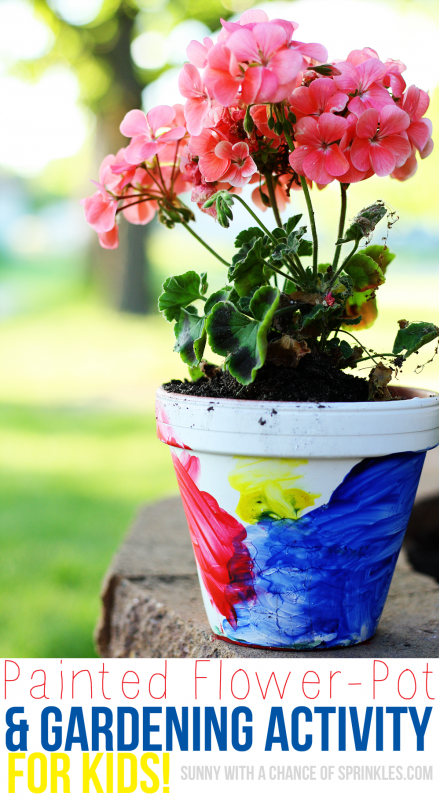 Last year Alea and I painted a small terracotta pot for her and I let her pick out her very own flower when we went to go pick out flowers for my big flower garden. It was such a special thing for her that we decided to make it a tradition and do it again this year. We sadly weren't able to find the pot that she painted last year to use for the geranium she picked out, so we had to paint a new pot! What a shame! *winks*
All it took was a new terracotta pot, some fun colored paints and she just went to town. It's such a simple activity, it may seem silly to post, but that's the idea behind the toddler and kids activities that I post. I want you to know that crafty projects with your children don't have to be complicated. It's better if they're not. And activities with your children don't have to be expensive. Sitting down and spending quality time watching your child craft and create can be so easy, so inexpensive and so fun and while you're creating with your child you're creating memories with them to last a lifetime. I hope and pray that Alea will look back on her childhood and remember these crafts that we made together and the time we spent together making them.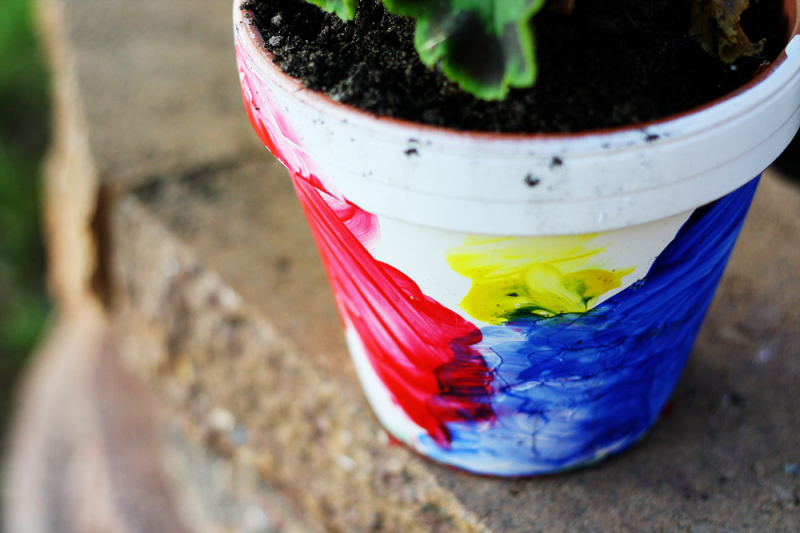 You know Alea and I love doing fun little crafts and activities together. Alea's lucky enough to have a soul that's so much more creative than her mama's. She just comes alive when her hands are covered in paint and when she brings color to paper. It's almost magical watching her. That's why I do this. I do this to see the smile on my little girl's face.
And can I just say I feel really weird calling these posts 'Toddler Activities' now that Alea's not technically a toddler anymore. Just the thought that she's considered a 'kid' or a 'preschooler' now chokes me up a bit!
Linking up with DIY Dreamer and Create & Inspire
Click below to visit this month's featured sponsor: