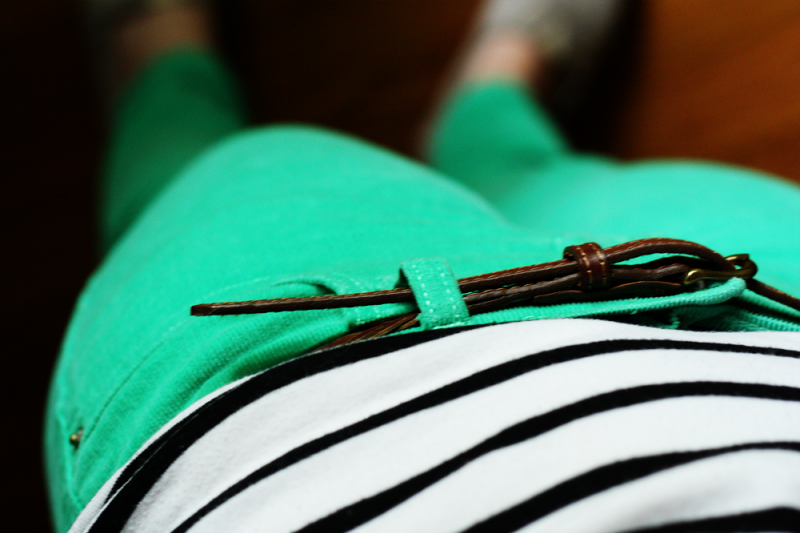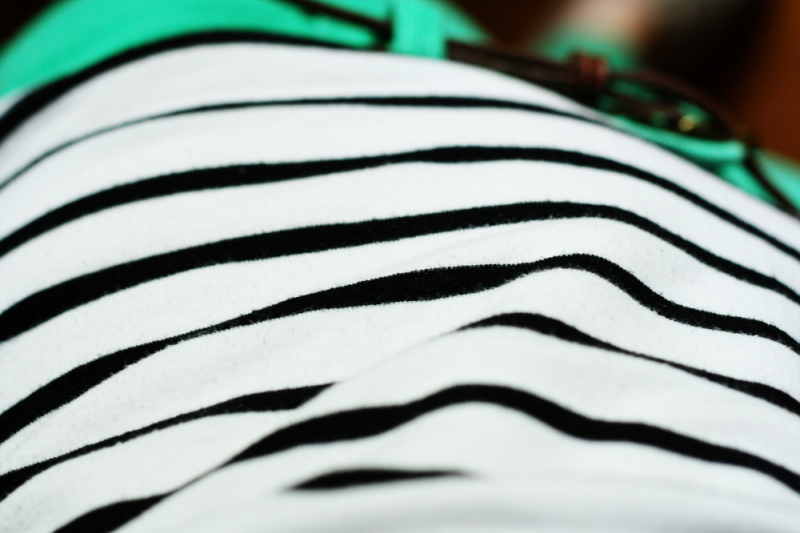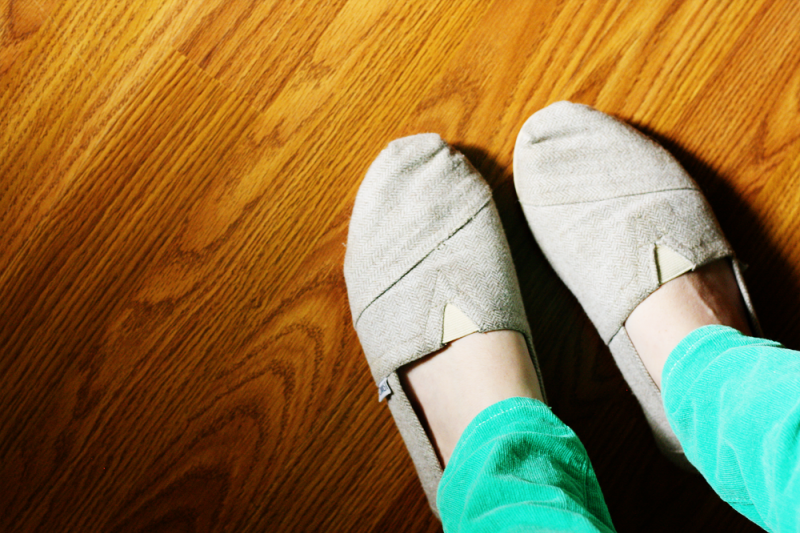 I feel like ever since I had Alea I've been in a little bit of a fashion rut. I've had some serious trouble adjusting to my new "mom body" and it seems like everything I buy just doesn't seem to fit
right
. It's beyond frustrating. It's not just that clothes aren't fitting right though, it's that I feel like clothes aren't fitting
me
either. And when I say
me
I mean my personality and my personal identity. Being a 23-year-old mother, I feel stuck between the Forever 21 young college student trends and the LL Bean and Eddie Bauer styles of the "older" crowd. (I say older lightly, because I have to remind myself on a daily basis that I'm 23 and not 35.) I certainly want to dress my age, but modestly. It's hard. I want to look my age, but don't really want to wear booty shorts and some of the other scandalous clothing items I see other women my age wearing.
I was talking to a good friend of mine about this just the other day. This sums up exactly how I've felt for the last three years:
"I feel like there's this time after having a child where you just have no idea who you are.
You don't feel right about your body and just have to do a little soul searching to find yourself again."
I feel like I'm finally getting to that point where I'm starting to find myself and come into my skin again. Maybe it isn't even after having a child. Maybe this is just that age where you start to truly try and figure out who you are. It's kind of funny in a way. You have to get to know the person you should know the most already.
And then there's the question of dressing for Cory. Do I want Cory to think what I'm wearing is attractive? Yes. Do I want him approve of and compliment my outfits? Of course I do! But do I want to 100% rely on his opinion on every single item of clothing I wear? No way. I want to dress for me. I remember the day I got my new "big" nerd glasses in the mail. I put them on, looked in the mirror and couldn't stop smiling. They were exactly as I had hoped and they just fit me. When Cory came home he said something along the lines of, "Wow, you look like a nerd!" My response? "You think? Thanks! I love them!" But even though I slapped on a smile and turned his negative comment into a compliment I was feeling a little defeated.
But why?
Why did it matter what he thought of them? Don't get me wrong. I respect his opinion. He has to look at me all the time, you know? But I don't want his opinion or others opinions to matter so much to me. My glasses may be a little bit on the funky side, but I truly do love them. My brightly colored cords might be a little loud, but I love them.
In essence, clothes and accessories don't necessarily define who we are, but they reflect who we are. And I'm in the process of trying to figure out what I want that reflection to look like. It's a fun and exciting process and I can't wait to share this journey with you.
Linking up with Lena B Actually & The Pleated Poppy, dear abby leigh + rae gun ramblings, style elixir, because shanna said so, Kiwi Women's Style, A Dose of Paige, DC in Style & Two Thirty-Five Designs!
Click below to visit this month's featured sponsor: