Summer's slowing beginning to draw to a close around here for us and I can't believe that I'm starting school in just 18 days. I'm getting a little nervous, anxious and worried about how I'm going to juggle it all with school this semester, but I've been slowly crossing things off of my to do list beforehand. I'm getting blog posts written and ready to go and I'm also trying out some new recipes that will be easy to make when I'm busy with studying, Alea, and my blog. I just whipped this together for lunch the other day and for a spur-of-the-moment meal it was absolutely delicious! I used ingredients we had handy and included some Green Giant Multigrain Chips Paired with a side of broccoli and cauliflower it was relatively healthy and very filling, as well.
Ingredients:
1. Boneless skinless chicken breasts
2. BBQ Sauce (I used Sweet Baby Rays– my favorite!)
3. Green Giant Multigrain BBQ Sweet Potato Chips
Recipe:
one | Preheat oven to 375 degrees Fahrenheit.
two | Thaw chicken breasts (as many as you'd like to make).
three | Slice chicken breasts lengthwise into strips.
four | Crush Green Giant Multigrain BBQ Sweet Potato Chips finely.
five | Dip chicken strip into BBQ sauce and coat liberally.
six | Dip BBQ covered chicken strip into chips and cover as much as possible.
seven |Place chicken strips into baking pan (either greased or covered with tin foil)
eight |Bake for 25 minutes.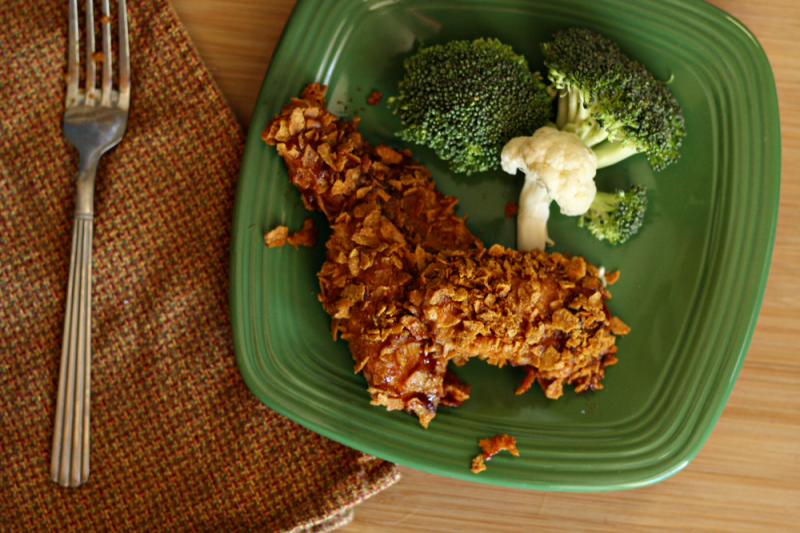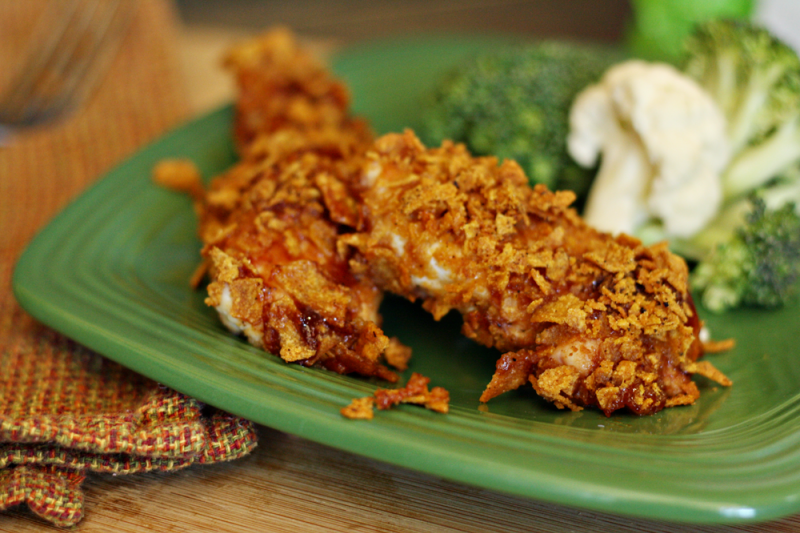 It made the perfect quick and easy lunch and would be delicious as a dinner to with some homemade french fries and corn on the cob, don't you think? This meal is definitely being added to our meal rotation as we speak, and will definitely make for an easy meal on busy school nights. It gets difficult dealing with a family, nursing school, and my blog, but meal times don't have to be complicated, too!
And being that Green Giant's Multigrain chips are chips after all, they make a delicious snack as well! I'll be the first to admit that we snack way too much in our household. Alea's always begging me for something to munch on and I guess I can't really blame her. It's something I've been working on, but I'm quite the snacker myself. It's especially hard when we're having a lazy day or when I'm trying do some blogging. Those things just go hand-in-hand with snacking. I usually try to have some carrots, snap peas, cherries, and blueberries on hand for snacking purposes, but sometimes those just don't cut it. I need something crunchier and crispier, but something that doesn't come with too much guilt. (That is, unless I polish off an entire bag mindlessly while studying… it's happened before!)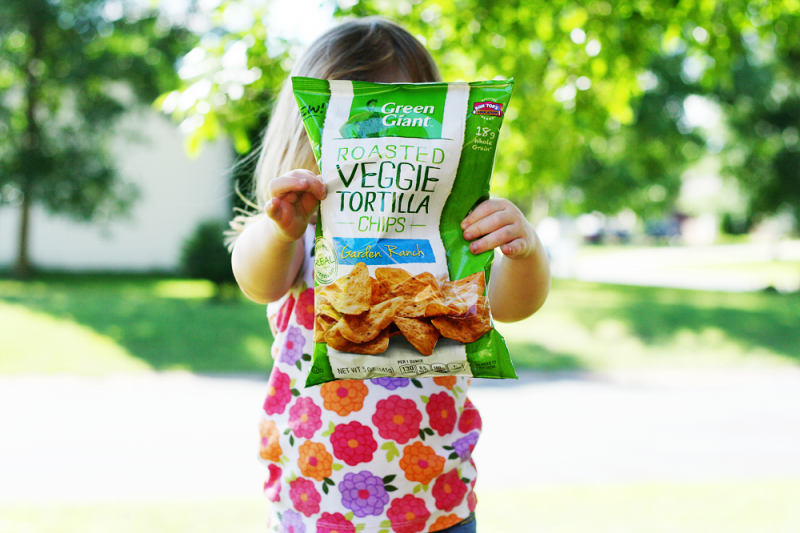 Not only do
Green Giant Veggie Snack chips
taste delicious and satisfy those crunchy cravings that I get (all to often), they don't come with as much of the guilt as a bag of regular potato chips. They have 40% less fat and 17g of whole grains! Chips without the guilt? Pass the bag!
I was selected for this opportunity as a member of Clever Girls Collective and the content and opinions expressed here are all my own.
Click below to visit this month's featured sponsor: