I was provided coupons to try Frutarre fruit bars for free. I was also compensated with a gift card, however all opinions are my own.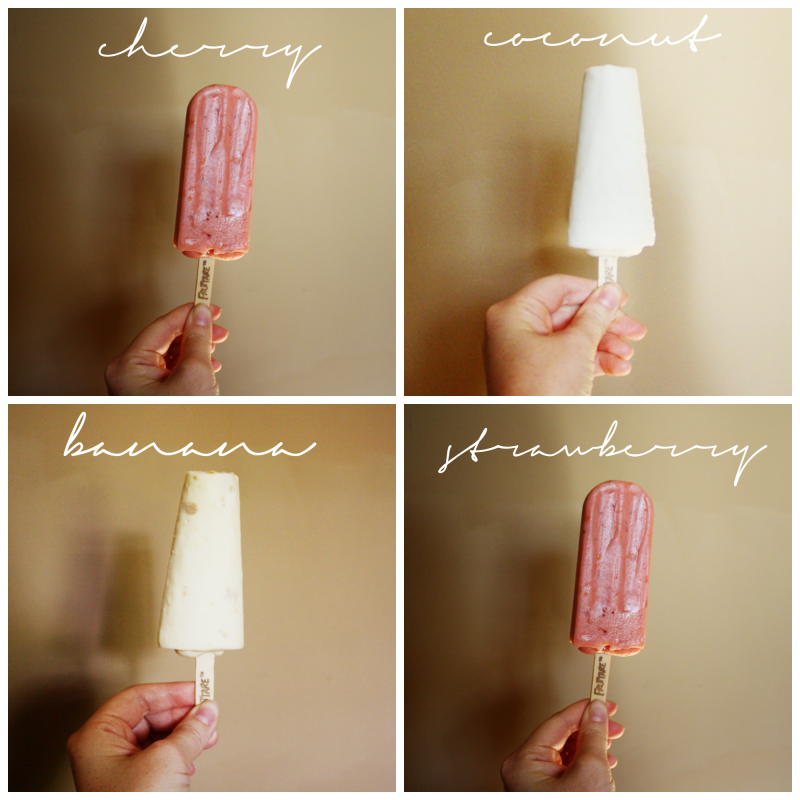 We
love
popsicles! Absolutely
love
them. Especially in the hotter summer months. I love grabbing a couple of these Frutarre fruit bars and sitting out on the front step and just talking with my sweet little girl while we eat them. Having a conversation with a three-year-old sure is sweet, but it's so much sweeter with a yummy fruit bar to share.
The coconut was my favorite by far. It was so creamy and had just the perfect amount of sweetness. I'm a fan of anything coconut though, so I was in heaven! Alea's favorite was the strawberry fresca. We've been big freezie eaters in this house this summer, but having popsicles with actual fruit in them definitely made me feel better about having a little treat with her in the afternoon. They're kind of 'tricky' like that too. You guys know the picky eating troubles we've been having with Alea and I love that these have real fruit in them. Much healthier than those artificial flavor and color filled freezies!
Click below to visit this month's featured sponsor: