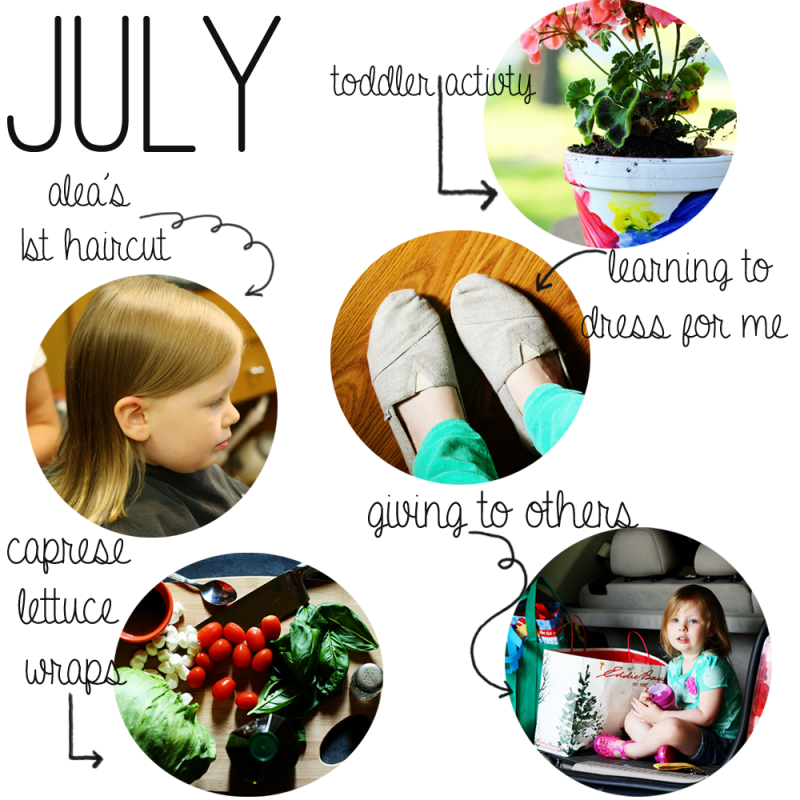 (Now pretend like I didn't spell "activity" wrong. Fixing it requires basically starting the entire image over and that's not happening!)
one | We made some delicious Grilled Chicken Caprese Lettuce Wraps. I haven't had them since, but I think I'm going to have to make them again. My mouth is watering just thinking about them!
two | Alea had her first real haircut at a salon and I'm still amazed with how well she did. And now she's asked me almost everyday since if we can go get her haircut again. I guess my silly little girl doesn't understand it takes a little time for her hair to grow!
three | We made little goodie bags and dropped off donations at a local domestic abuse shelter. It was so much fun and I'm so happy I was able to start teaching Alea the importance of giving to others in the process. I can't wait to do more family
four | I talked about the pressure to dress for my significant other and other people's opinions, but how important it is to dress for me. I also talked about how different it can be dressing a post-baby body and how I've really been struggling with that, even three years after having Alea.
five | A painted flower pot and gardening activity was our toddler activity of the month and Alea just loved it. We're trying to paint a flower pot for her as a keepsake each year. I just can't wait to see them all lined up on our front steps a couple years down the road!
I'm excited to share yet another month of fun posts with you! I have a lot of fun ideas up my sleeve and I'm so thankful for all of my lovely readers.
What are some of your favorite posts you see here on Sunny with a Chance of Sprinkles?
Click below to visit this month's featured sponsor: