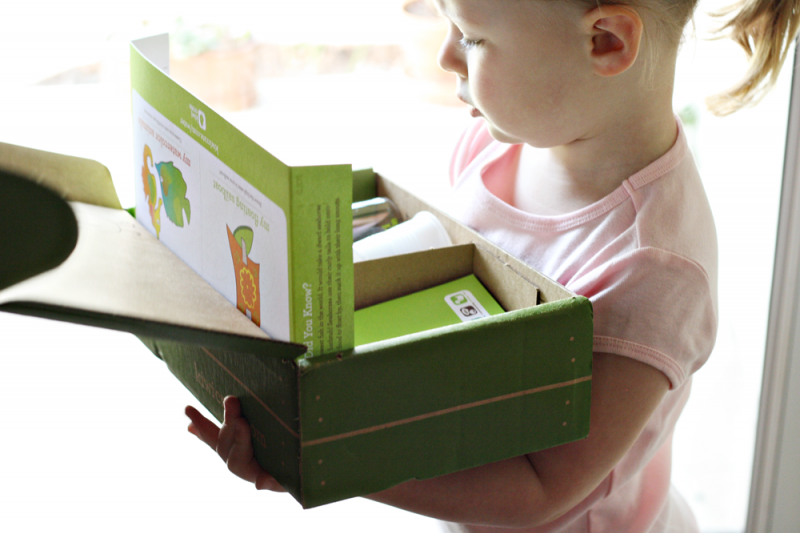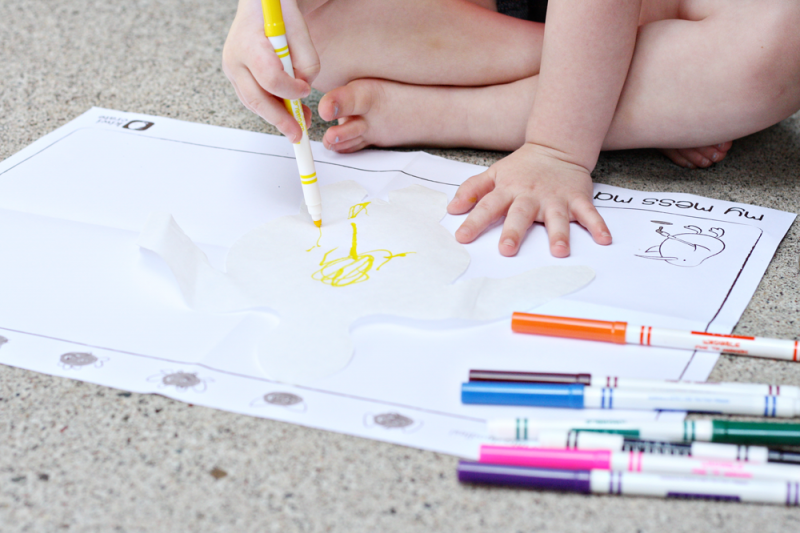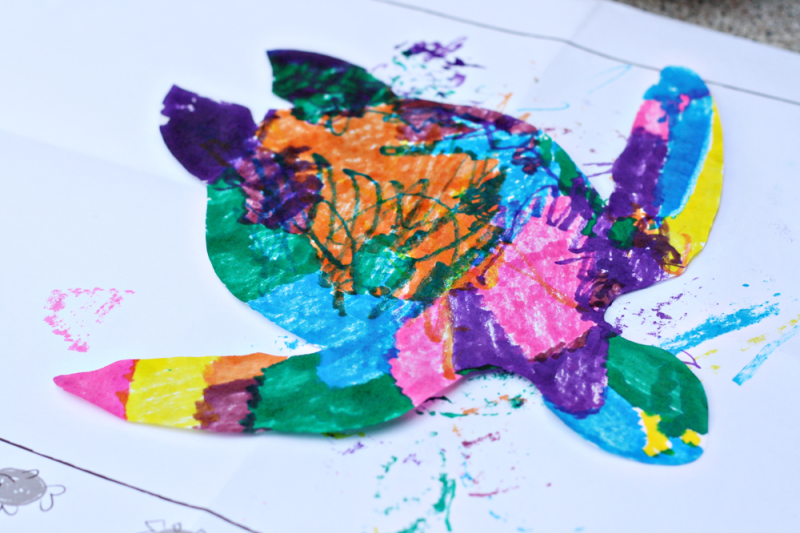 Disclosure: We were provided a Kiwi Crate to try out in exchange for an honest review. All opinions are my own.
To say we had fun with our very first
Kiwi Crate
is an understatement. Upon it's arrival, I was absolutely amazed by all the fun things this little green box contained. Our box contained two crafts, a sea creature sun-catcher craft and a sailboat craft. And as if that wasn't enough, supplies for a couple other activities were included as well. I was like a kid in a candy store… until I remembered that this box was for Alea and not me. Oops!
My little creative, craft-obsessed girl was just as impressed though. I knew she'd be especially excited about the sea creature craft because she had so much fun when we made our coffee filter umbrellas this past spring. While we colored her sea turtle together we discussed all the different sea animals we could think of and talked about going to see the ocean some day. And after eating lunch while we waited for our sea creatures to dry, we applied googly eyes (Alea's favorite part) and excitedly displayed them in her bedroom window! She loves her little fishy and her little turtle and checks on them a couple times a day… just to be sure they haven't swam away!
I loved that while these crafts did take some assistance from me, she could do most of it on her own. I even saved two sea creatures to keep Alea busy when I need a moments peace to study this fall– I'm so sneaky, aren't I? And even better? The Kiwi Crate comes with a mess-mat so, even though we did our craft outside, we didn't get the marker on the sidewalk and we wouldn't have gotten the marker on the table inside either. I love that!
I can't even tell you how impressed I was with this box. I definitely see more Kiwi Crates in our future and will most certainly be buying some of their Mini Kiwi Crates so Alea has fun things to do while I'm busy studying.
You can start your very own Kiwi Crate Subscription or choose from the variety of pre-made boxes they have. Either way, you'll be having lots of crafty, creative time with your kiddos and spending purposeful playtime with your kids– or keeping them busy so you can get some things done yourself!
Special Discount:
Use code: SUNNYWAC25 to get 25% off your first month of your monthly Kiwi Crate subscription!
Coupon code available 8/22-8/29.
Alea and I have our eyes on these boxes:
1. My Flower Pots
2. Farmer's Market
3. My Disguise Kit
4. My Window Garden
& a full subscription to Kiwi Crate will most definitely be on Alea's Christmas wishlist this year!
Click below to visit this month's featured sponsor: