I received these products for free from KIWI Shop and May Media Group LLC. I agreed to use this product and post my honest opinion on my blog.
My opinions do not necessarily reflect the opinions of May Media Group LLC or the manufacturer of the product.
When it comes to our kiddos we only want the best for them, right? That's exactly how KIWI Shop views it and that's exactly why they sell a number of eco-friendly, natural, organic and chemical-free products. They have everything from organic foods, back to school items, craft supplies, pet food and accessories and so much more! It's basically your one-stop-shop for everything natural and organic!
Alea and I recently had the opportunity to review some of their back-to-school items and I'm crazy in love with these products. And Alea was too! They're all eco-friendly and chemical-free products and all help to activate our imagination, make our life easier, and help us transition to more chemical-free products. Here's what we got and our thoughts on each of the products: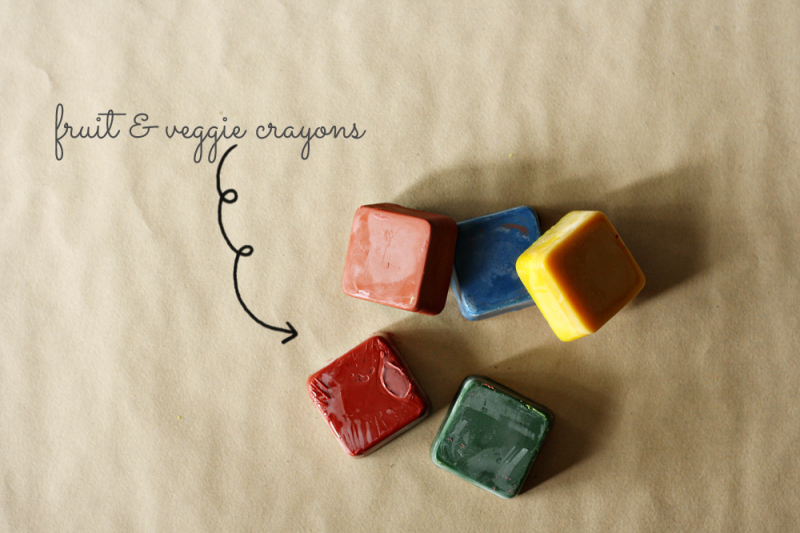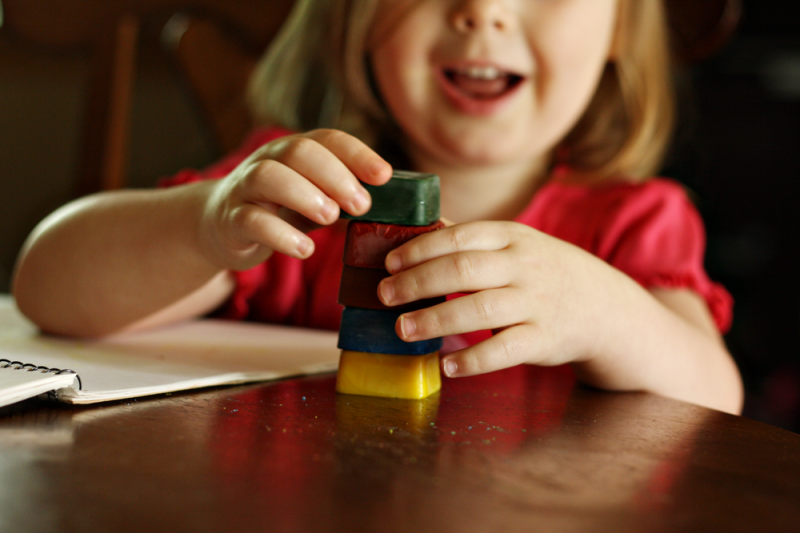 These crayons were definitely Alea's favorite out of the entire box! She immediately pulled them out and wanted to color, but the coloring was a bit short lived. You see, anything and everything that slightly resembles her multi-colored blocks gets converted into a box and tower building occurs! So, Alea and I had all kinds of fun building towers, houses, and even a firetruck out of these fruit & veggie crayons. They seriously smelled delicious, too. Part of me wanted to taste them (if we're just being honest), but I refrained. They definitely smell sweeter and fruitier than the typical crayon.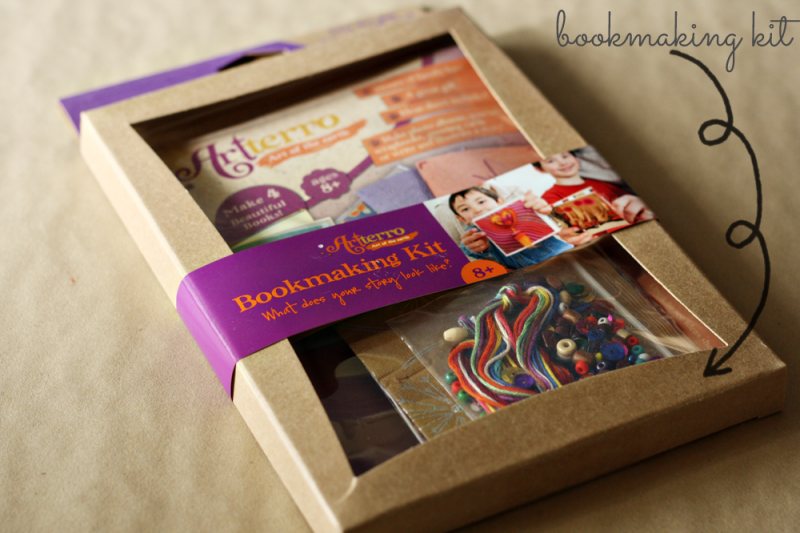 This book-making kit was so fun! It said ages 8+, but with my assistance we were able to whip up a little book for Alea. Once the book was created I applied glue to the cover so Alea could add sequins and string. Then she went to town coloring and decorating the cover and the inside of the book. She told me she wrote a book about a princess dinosaur named Cinderella! This really sparked her imagination and got her working with her hands. Speaking of which, adding the sequins and other decorations to the book was definitely great for working on her fine motor skills!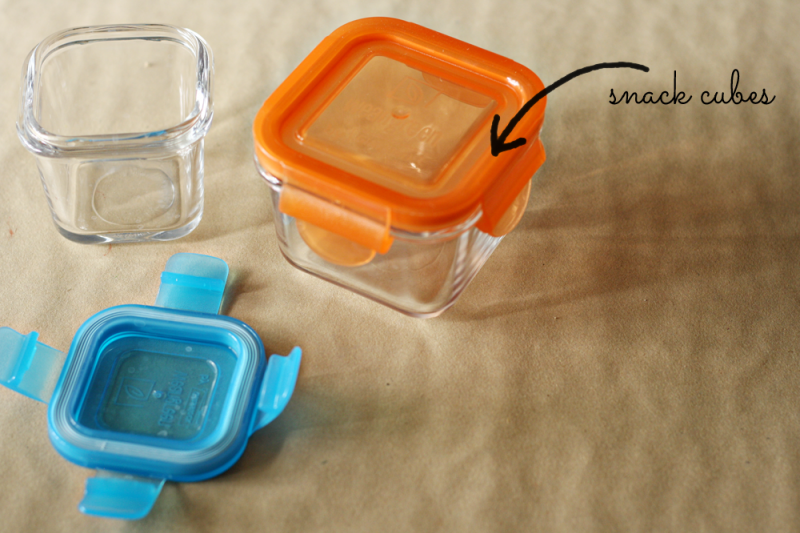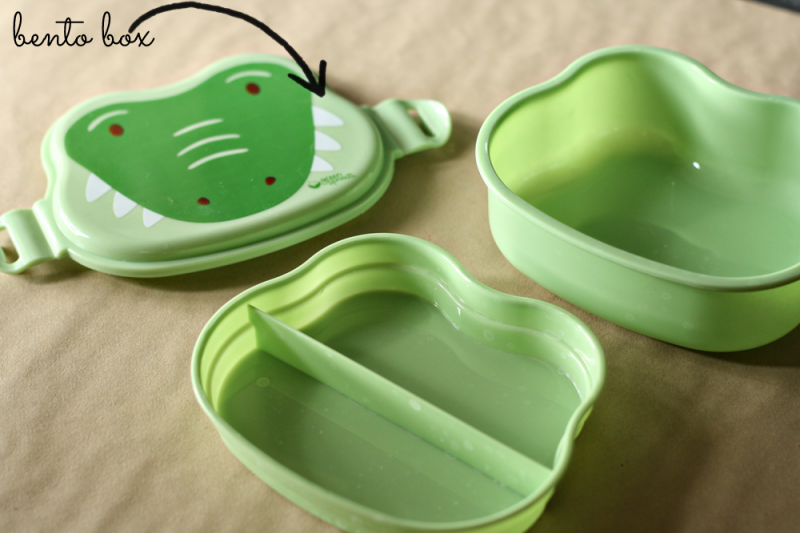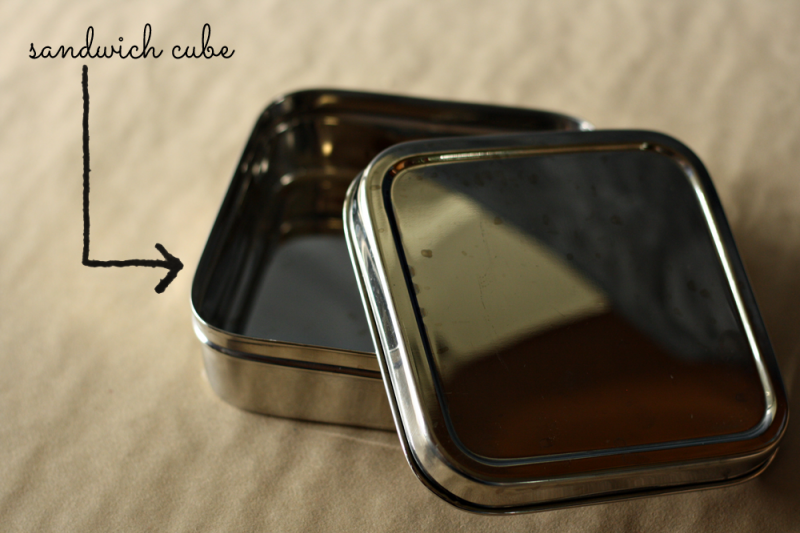 These were some of
my
favorite items in our Back to School Kit from
KIWI Shop
. The bento box comes in handy for little snacks when we're on the go. Alea's older now, but still gets pretty grumpy when I don't bring snacks with us when we run errands. The little glass (no more plastic!) containers and the bento box work perfectly for that and I'm able to bring a variety of snacks. Variety is key with my picky little eater. And that sandwich cube is
ideal
for Alea's peanut butter and jelly obsession. If I know we're going to be away during lunch or dinner, I just whip up a PB&J ahead of time and stick it in there! It's perfect!
We used this spray as a detangler for Alea and it worked
so
well. Alea's hair is longer, so it's very prone to snarls. I won't even dare touch her hair with a comb or a brush until I spray it adequately with a detangler. We used Suave for Kids before, but I love that this is 100% natural and lemongrass scented. As a bonus, it's a lice-deterrent and after learning more about lice in school last semester I'm absolutely paranoid that she'll get lice at school or at daycare. YUCK! (Just try saying the word lice or thinking about it makes my head itch!)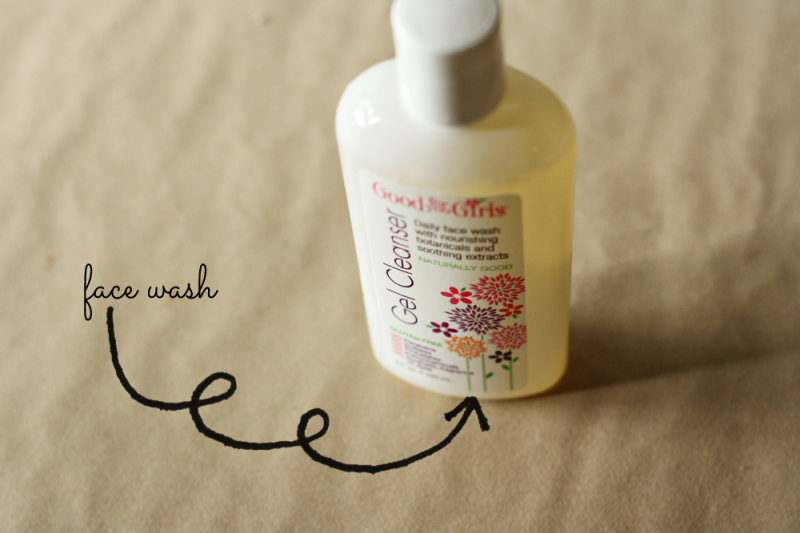 Alea loved "washing her face like mommy" with this gentle cleanser. I let her rub a bit on her cheeks, so as not to get it in her eyes, and she was grinning the whole time! It makes me smile that she looks up to me and watches what I do so closely, but it makes me smile even more knowing she's using a cleanser that's gentle on her baby skin. She doesn't necessarily need to wash her face at night like I do yet, but she had fun copying what mommy does!
This vitamin powder is
amazing
! Alea's still too young for us to pour it directly on her tongue, but I sprinkled some in her oatmeal for breakfast one morning and she had no idea it was even there. She usually takes gummy vitamins, but that's always annoying because it can get stuck in her teeth and potentially cause cavities. This full spectrum multivitamin is the only once of it's kind that contains both all the necessary vitamins and minerals that can be sprinkled on kids' food or directly in their mouth. Isn't that cool?
—————————————–
Want to win a back to school kit like this one from KIWI Shop? How about one that's even better than this one and worth $535?
Here's what you could win:
– 1-year supply of alternaVites Kids Multivitamin
– Artterro Art Dolls Kit, Art Journal, and Bookmaking Kit
– ECOlunchbox Solo Cube, Lunchtray and Snack Sack
– Good for You Girls Body Lotion, Body Wash, Gel Cleanser, Face Toner and Face Moisturizer
– Green Sprouts On Safari 4-piece Set
– LiceLogic Repel Kit
– Wean Green Snack Cube and Wean Cube Sets
– We Can Too Veggie Crayons, Grab & Go Finger Paint Set and Tempera Paints
Sound amazing? Go enter to win the KIWI Shop Back to School Good Box Giveaway!
I received these products for free from KIWI Shop and May Media Group LLC. I agreed to use this product and post my honest opinion on my blog.
My opinions do not necessarily reflect the opinions of May Media Group LLC or the manufacturer of the product.
Click below to visit this month's featured sponsor: